Chiefs claim two players off waivers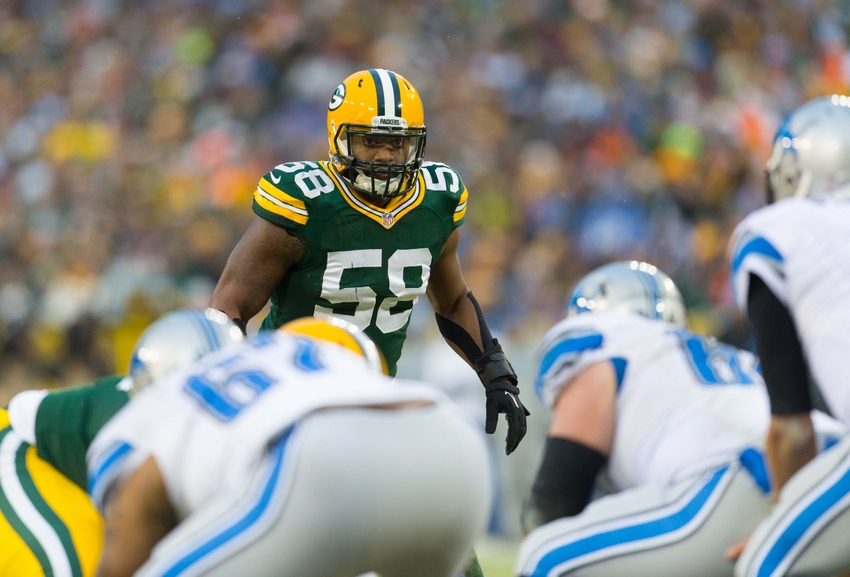 The Kansas City Chiefs claimed both Sam Barrington and Bryan Witzmann off waivers, meaning two more cuts are coming.
General manager John Dorsey never stops churning the roster.If there is one thing we have learned in his four years on the job, it should be that.
On Sunday, it was announced that Kansas City had claimed both inside linebacker Sam Barrington and offensive tackle Bryan Witzmann off waivers, making them part of the 53-man roster.
Barrington is entering his fourth season in the NFL after being a seventh-round pick of the Green Bay Packers in 2013. In seven starts during the 2014 campaign, Barrington looked like a player with 53 tackles and a sack. However, he only played in the season opener last year before injuring his ankle, ending his season.
This could be a situation where Barrington plays real snaps for Kansas City. He is only 25 years old and has shown flashes of being a capable player. A quick search on some Packers sites (check out Lombardi Ave., it's great) shows fans were not pleased with the choice of cutting him.
As for Witzmann, he is being plucked away from the Dallas Cowboys. At 6-foot-7 and 320 pounds, he's raw but has some measurables. It's likely that he becomes the swing tackle behind Eric Fisher and Mitch Schwartz. With all due respect to the 26-year-old, let's hope he never has to see the field. He has zero career snaps in the NFL.
So who is going to be cut to make room? For Witzmann, it appears Jordan Devey would be the easy cut. The other seven offensive linemen aren't going anywhere. As for Barrington's spot, that becomes much more intriguing. Do the Chiefs release Knile Davis, or do they move away from Dezman Moses? Perhaps we even see James O'Shaughnessy get the boot.
Stay tuned…
More from Arrowhead Addict
This article originally appeared on