Chiefs can clinch playoff berth on Sunday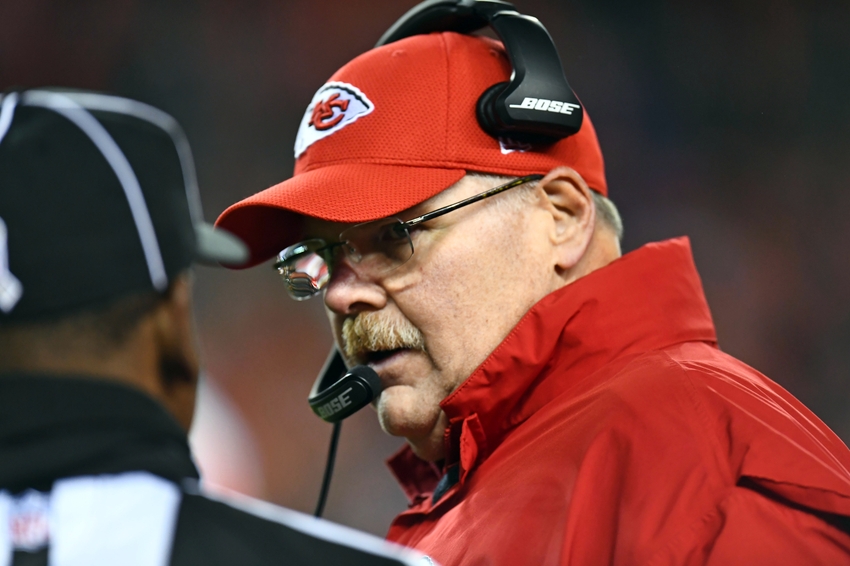 The Kansas City Chiefs can clinch their third playoff berth in four seasons with a win on Sunday, without a little help around the AFC.
After beating the Oakland Raiders on Thursday, the Chiefs moved to 10-3 and the second seed in the crowded AFC playoff picture. If the team wins out, the worst it could do is its current position, earning a bye week and at least one playoff game in Arrowhead Stadium.
This Sunday, Kansas City takes on the Tennessee Titans at home. With a win, the Chiefs would go to 11-3 and could clinch a playoff spot with only a loss from the Miami Dolphins needed. Andy Reid's group would need to win and they start passing out the t-shirts and hats, should that be their choice.
Basically, here's how it breaks down for the competitors…
Denver (8-5) – The Chiefs beat out the Broncos via the AFC West tiebreaker. One more win and Denver can't catch Kansas City even if it wins out.
Miami (8-5) – The Dolphins could win out and get to 11-5 with an 8-4 conference mark, which is the worst the Chiefs can do. It would then go to common opponents. If the Dolphins win out, they would move to 4-1 while Kansas City would be 3-2. This is the only fly in the ointment.
Baltimore (7-5) – The Ravens could win out, but if they do, they win the division. One of their games is against the Steelers. This would put Pittsburgh at 10-6, which means the Ravens don't impact Kansas City and Pittsburgh can't catch them.
Pittsburgh (7-5) – The Steelers could win out, but then they win the North and the Ravens can't impact Kansas City. One or the other would be toast.
More from Arrowhead Addict
This article originally appeared on