Chiefs biggest threat to Patriots in AFC?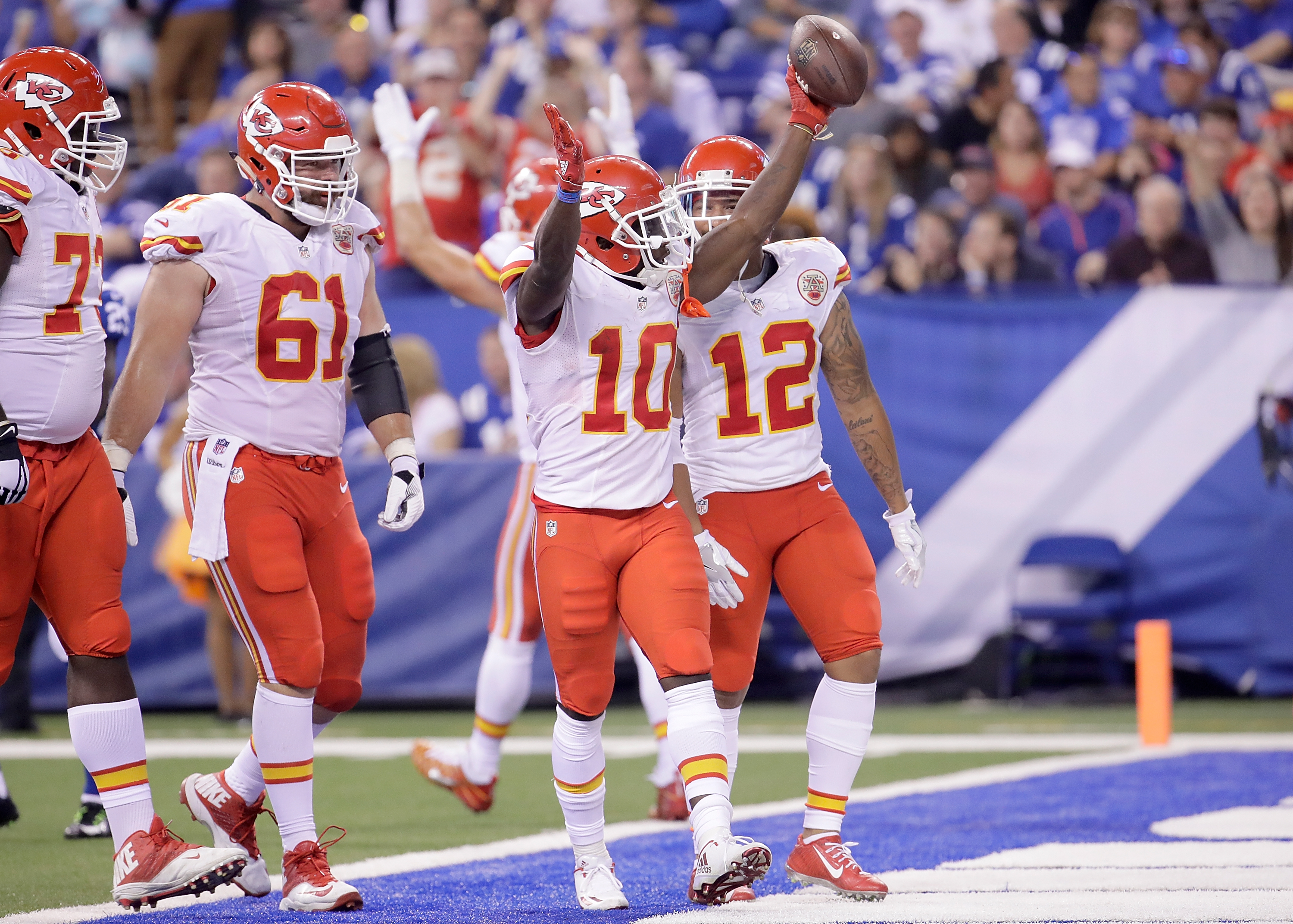 Are the Kansas City Chiefs the biggest threat to the New England Patriots in the AFC playoffs? It's a question many people are starting to ponder.
Kansas City is 6-2. In any season, that is a very impressive record. In this season, in the league's toughest division by a country mile, it's absurd. The Chiefs are 2-0 in the AFC West, including a 26-10 pounding of the Oakland Raiders in the Coliseum.
The Chiefs have a tough game this weekend against the Carolina Panthers on the road, but then return to Arrowhead Stadium to take on the Tampa Bay Buccaneers. Looking over the totality of the schedule, Kansas City should get to 11 wins provided good health. If that happens, the West might very well belong to the red and gold.
So, with all that in mind, are the Chiefs the best team to knock the Patriots off their perch of borderline invincibility? At this point, the only arguments are either Kansas City, Denver or Oakland. Anybody else makes no sense, unless you really believe that the Pittsburgh Steelers are going to cure their ills and then some.
For my money, it takes talent, balance and experience to beat the Patriots. It also takes a damn good defense and a pass rush. For those reasons, the Raiders have no shot. Oakland has done a terrific job of rebuilding a once laughable franchise, but it is not going into Gillette Stadium and beating Tom Brady in January.
This leaves Denver and Kansas City. The Broncos did beat the Patriots last year in the AFC Championship, but that game was at Sports Authority Field. In addition, it was with Peyton Manning, not second-year man Trevor Siemian. It would be exceedingly shocking if the Broncos go into Foxborough and take down the Patriots with Siemian, or Paxton Lynch, under center.
Now we get to the Chiefs. It would be very hard for Kansas City to beat new England on its turf, but the chances are better here than for anybody else. With a healthy Justin Houston and Dee Ford, the Chiefs can get pressure. Add Chris Jones coming up the gut, and perhaps they move Brady off his spot.
Look, the chances anybody beats New England in its barn are remote. To bet on the Chiefs in this scenario would be foolish, but if one team could take the Patriots down, it's probably Kansas City. The Chiefs waxed them in 2014 and fought hard in the playoffs last year. They know what it takes and wouldn't be intimidated. That is more than most can say.
What do you say, Addicts? Could the Chiefs be the biggest threat to Brady's Bunch?
More from Arrowhead Addict
This article originally appeared on