Chiefs at Texans: 3 things to watch and prediction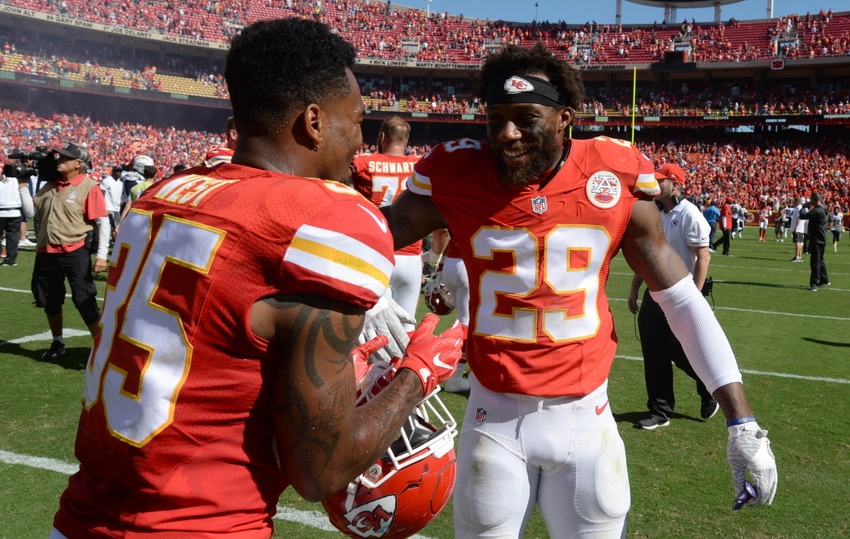 The Kansas City Chiefs and Houston Texans will match up for the third time in just over 12 months at NRG Stadium. Here's what the Chiefs must do to win.
It's no secret that the two teams hitting the field in Houston are among the top dozen in the NFL. The Texans and Chiefs both made the playoffs last year, with Kansas City trouncing them by a 30-0 margin.
This time around, things look different. Brock Osweiler and Lamar Miller are in the backfield instead of Brian Hoyer and Alfred Blue. However, J.J. Watt is far from 100 percent and Brian Cushing will miss the action, along with Pro Bowl left tackle Duane Brown.
Kansas City will be without Justin Houston and Jamaal Charles, although both missed the playoff game as well (Houston was limited but made zero impact).
If the Chiefs plan to win on Sunday, here are three things they must do:
1. Stop Lamar Miller
This is the entire game, outside of turnovers and penalties. Miller went for 106 rushing yards on 28 carries against the Chicago Bears last week, torching them on inside runs. The Chiefs had all kinds of issues dealing with those plays, consistently being out of their gap assignments. If Kansas City can contain Miller and force long third downs, it has a great chance.
2. Deal with stunts
The Chiefs had all kinds of problems in Week 1 against the San Diego Chargers in this capacity. In the first half, San Diego got home will stunts and twists, although Kansas City did shut those down in the second half and overtime. Houston will try to bring Watt, Whitney Mercilus and Jadeveon Clowney on an array of stunts, so the interior – which could have two backups starting – must be ready.
3. Find Kelce
Travis Kelce was a force in both games last year against Houston,racking up two touchdowns in the season opener and then going for 128 yards in January. Houston has a very solid defense, but it doesn't have any answer for Kelce or backs going into the flat and seams. Kansas City has to attack down the middle of the field and hit on some play-action passes.
Prediction: Houston 24, Kansas City 20
Ultimately, I don't trust Justin March-Lillard and the front line to stop the run. Dontari Poe was terrible against San Diego, and although his track record suggests he'll bounce back, there are real concerns here. If the Chiefs contain Miller, I think Kansas City wins going away. That said, I wouldn't be shocked if he runs for 150 yards.
More from Arrowhead Addict
This article originally appeared on