Chiefs activate Justin Houston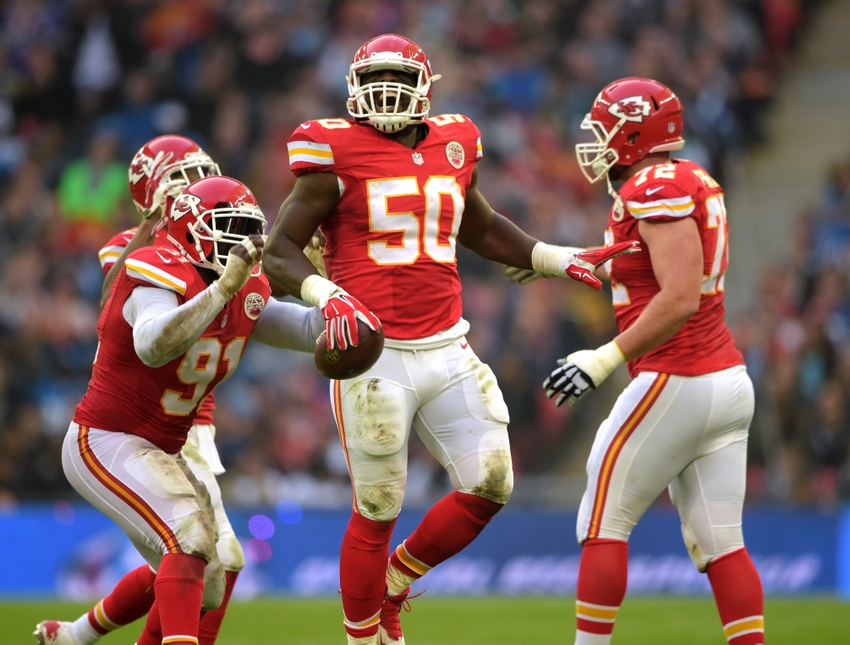 The Kansas City Chiefs have activated outside linebacker Justin Houston, putting him on the 53-man active roster.
On the deadline day, the Chiefs have activated outside linebacker Justin Houston. The team had an empty roster spot after it waived Terrance Mitchell on Monday. Houston will now come in and join Dee Ford, Tamba Hali, Frank Zombo and Dadi Nicolas in a very talented group.
The Chiefs need Houston back. Right now, Ford has nine sacks to rank second in the NFL, but the rest of the team has only amassed seven. Hali has just 1.5 sacks in limited snaps, certainly beginning to show his age.
With Houston back in the fold, the Chiefs will move Ford to the right side of the defensive formation and put their All-Pro back into his normal spot on the left flank.
Whether or not Houston will come back this week remains to be seen. Head coach Andy Reid talked to the local media on Monday and stated that Houston's availability for this Sunday against the Carolina Panthers will be determined throughout the week.
Regardless, Houston is very close to getting back on the field. That should make many in Kansas City smile, especially with four divisional games coming up in December and early January.
More from Arrowhead Addict
This article originally appeared on