Chidobe Awuzie, CB, Colorado – 2017 NFL Draft Scouting Report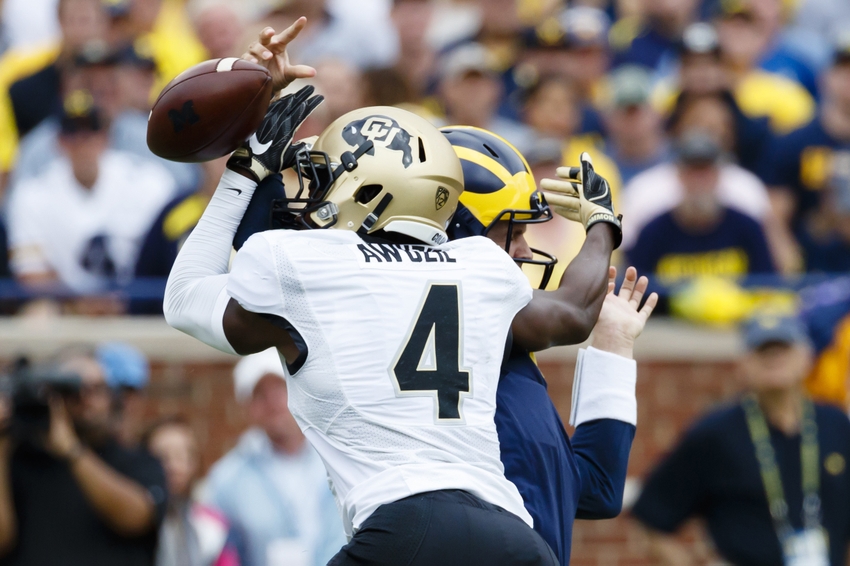 An accomplished four-year starter with extensive experience coming out of the competitive Pac-12, Chidobe Awuzie is a true lockdown corner. A fluid athlete with tremendous awareness for the position, he is the reason why Colorado has a shot to be somebody again in college football. 
Height: 6'0 Weight: 205lbs Class: Senior Hometown: San Jose, California
Career Stats: 228 Tackles/22 TFL/28 PD/3INT/7 Sacks/4FF/2FR (Stats + Info)
Strengths:
Awuzie has the length and the consistent technique required for an NFL corner and was the best player on the field during Colorado's early season rout of Colorado State. During the second quarter, Awuzie beautifully read the eyes of CSU quarterback Nick Stevens, jumped the route and pulled down the interception on a pass he made look intended only for him.
With two years of solid work already under his belt, Awuzie has become an emotional leader in the locker room and has started 2016 on a tear. He is clean in his backpedal and transitions and you never quite know where he will line up. He has the ability and the aggressiveness to play all four positions in the secondary; cornerback, free safety, strong safety and nickel corner. Awuzie also makes solid contributions on special teams.
The 2015 Second-Team AP All-Pac-12 selection provides the triple threat of production you like to see from defensive backs (run support, blitzing and coverage skills). Awuzie can read plays and break on the ball extremely well and times his leaps to perfection in order to break up passes. He's physical against the run and has the most sacks by a defensive back in Colorado football history.
Simply put, Awuzie is a freak and a natural playmaker who is fun to watch.
Weaknesses:
During my tape study of Awuzie, he did not miss a single tackle. However, there are times where I would like to see him use better technique in wrapping up the ball carrier and I would also like for him to engage the ball carrier a little quicker on certain occasions. Even though I mentioned earlier that there's a nastiness to Awuzie, he could show more consistent enthusiasm in the run game when crashing down towards the line of scrimmage. I'd also like for him to add some muscle to his long frame.
Awuzie's sophomore season was cut short by a lacerated kidney, but it has not had an affect on his play since his return. He was beaten by a double move up in the win against Stanford earlier this season, but I could not find any other plays where he was beaten by a similar tactic.
Outlook:
In a very good defensive back draft class, Chidobe Awuzie is not a name many are familiar with but don't be surprised if he is drafted in the second round come April. A potential Pro Bowl player disguised as a Colorado Buff, Awuzie could possibly be the steal of the 2017 NFL Draft.
This article originally appeared on