Chicago Bears WR Eddie Royal confident in ability to play in slot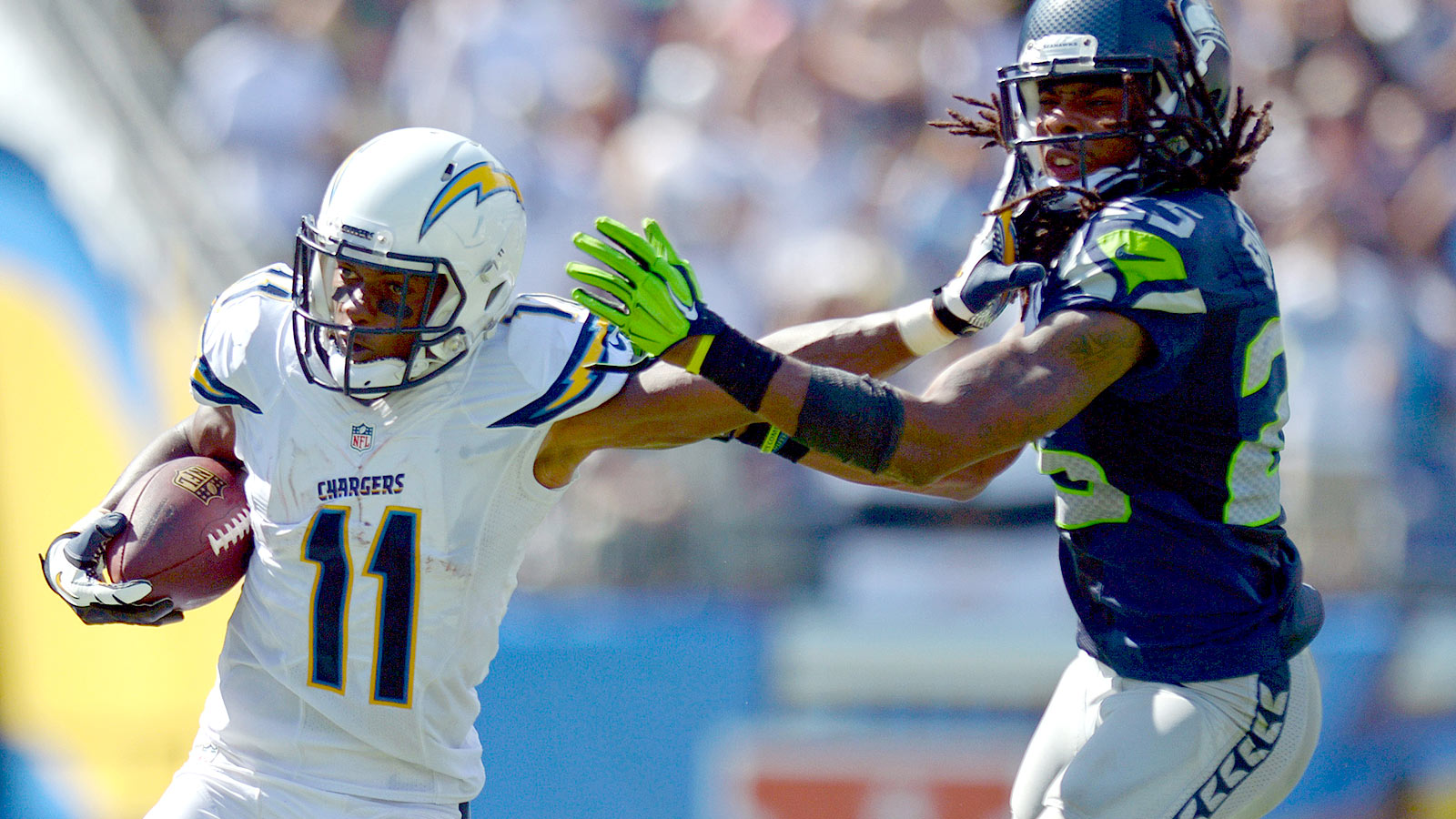 Chicago Bears wide receiver Eddie Royal, at 5-foot-10 and 185 pounds, is a smaller target than both Alshon Jeffery and first-round rookie Kevin White (both 6-3, 215 lbs.), making him the perfect pass-catcher to tuck inside.
Although Royal entered the NFL as an outside receiver with the Denver Broncos in 2008, he points to the last three seasons with the San Diego Chargers as the place he really learned how to play the slot position, according to Nate Atkins of Chicago Football. Royal spoke about what goes into a good slot receiver.
"Learning how to catch the ball in crowded areas and body control is so important because you've got to learn how to make sharp cuts," Royal told Chicago Football, "and you can't take any false steps because if you do, the guys inside covering you are shifty, too."
Offensive coordinator Adam Gase, who also coached Royal in Denver, is impressed with how much the receiver has developed since he left for San Diego.
"I can still see him playing outside—he still looks like the guy we had in Denver," Gase said. "[But] suddenly, we throw him in the slot and it's like, 'Wow, he's developed so much.'
"… It was fun to watch him play in [the first] minicamp because he really looked good at what he was doing; you could see he was really honing his craft."
Royal hasn't replicated his rookie stats after six years in the league, but he came closest last year when he caught 62 passes for 778 yards. He did, however, set a career-high mark for touchdowns in 2014 with eight and came close to matching it last year with seven.
(h/t Chicago Football)
Photo Credit: Jake Roth/USA TODAY Sports