Chicago Bears vs. Houston Texans: Who Has the Advantage?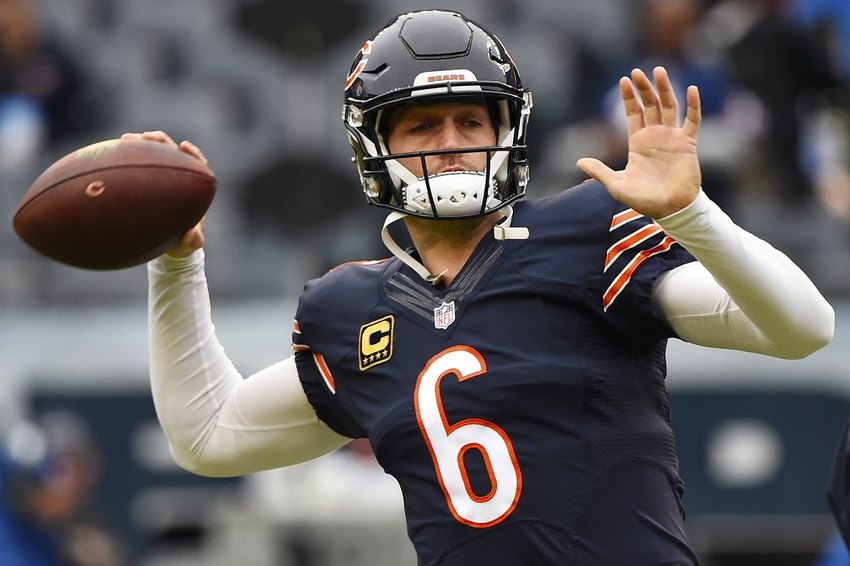 Finally, the start of the season is upon us, and for many Chicago Bears fans, optimism is in the air. For the first time since 2009, the Bears will start their season on the road when they face the Houston Texans. Even going into Week 1, Chicago will already have to deal with setbacks that could prevent them from getting out of the starting blocks as fast as possible to begin this year's campaign. Houston's defense is one of the best in the NFL, and should continue to prove so on Sunday. But, let's not forget that Chicago has some new faces on defense as well, and should improve from last season. Let's take a look across the board and see which team has the upper hand.
Bears' Pass Offense vs. Texans' Pass Defense
The unexpected news of Bears wide receiver Kevin White being listed as questionable with a sore hamstring really could put a damper on Chicago's passing game in Week 1. This means that all of the attention will be put on Alshon Jeffery. The Texans' defense was third against the pass last season, and with the possibility of being limited in the aerial attack, the Bears could find it hard to gain big chunks of yardage downfield.
Throughout the entire preseason, the Bears have had issues with their pass protection along the offensive line. Prior to the season opener, Chicago did acquire Pro Bowl guard Josh Sitton to help patch up the holes up front. Texans All-Pro defensive end J.J. Watt is expected to play, despite nursing a bad back. Third-year veteran Jadeveon Clowney is starting to look like the first overall pick Houston expected, and along with Watt should bring a lot of heat to that Bears O-line.
Advantage: Texans
Bears' Run Offense vs. Texans' Run Defense
Even at 34 years old, Texans nose tackle Vince Wilfork may still be a problem to the interior of the Bears' offensive line. As mentioned earlier, Sitton as a new acquisition to Chicago's line is a plus, but does he have enough chemistry with his fellow O-linemen to put a force like Wilfork in check?
In 2015, Chicago's run offense was 11th in the NFL, but that was with Matt Forte carrying most of the load. Now, Jeremy Langford is spearheading the attack, with Ka'Deem Carey and rookie Jordan Howard as reserves. Although Langford does have breakaway speed, his 3.6 yards per carry average last season didn't excite many. If Langford expects to produce on the ground, he needs to up his game against a Texans run defense that was ranked 10 in the league in 2015. And this task could be even harder with White potentially out of the picture.
Advantage: Texans
Texans' Pass Offense vs. Bears' Pass Defense
The Texans arguably has the best duo of wide receivers with the most potential in the league. DeAndre Hopkins and rookie Will Fuller both are big-play threats, and could make things much easier for quarterback Brock Osweiler in the passing game. However, things might not be that easy if Fuller isn't able to play due to a hamstring issue.
As bad as things could possibly be for Fuller, they can't be worse than what the Bears are experiencing in their secondary. Cornerback Kyle Fuller has been out for virtually the entire preseason after getting his knee scoped, and could still be on the sideline on Sunday. With very little experience on the backend of Chicago's defense, Hopkins, who was third in the NFL in receiving yards last year, could have a field day against the Bears. The only hope for Chicago is the pass rush from their front seven, especially with Houston's starting left tackle Duane Brown out with an injured knee.
Advantage: Texans
Texans' Run Offense vs. Bears' Run Defense
Bears nose tackle Eddie Goldman is coming off a solid rookie campaign, and looks to be ready to build on that momentum in 2016. The additions of defensive end Akiem Hicks and inside linebackers Danny Trevathan and Jerrell Freeman should greatly improve Chicago's run defense that was ranked 22nd in the NFL last season. Texans running back Lamar Miller had productive seasons in Miami in 2014 and 2015, and could appear as a threat, but Chicago's revamped front seven should be good enough to stop Houston's ground attack.
Advantage: Bears
Special Teams
The Bears no longer have kicker Robbie Gould, and has replaced the longtime Bear with Connor Barth. Kick returner Deonte Thompson is listed as questionable with a knee/ankle injury. Even with Thompson on the field and having a new kicker on the roster, Chicago will still have to show that they have improved their special teams unit from a year ago; a unit that was one of the worst in the entire NFL.
Advantage: Texans
Coaching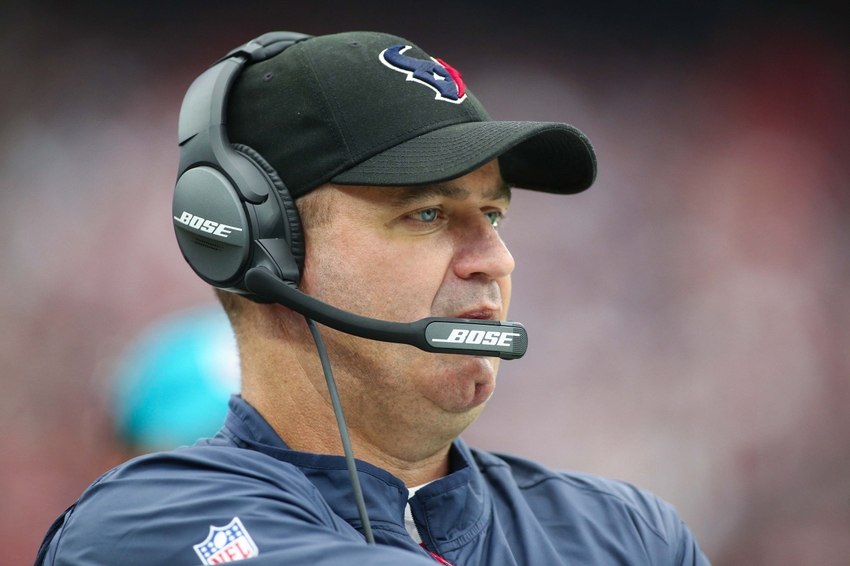 Texans head coach Bill O'Brien is coming off a year in which he led his team to an AFC South title. Now, he has the challenge of guiding a quarterback who's never been the man under center to start a season. John Fox is entering his second season as the Bears' head coach, and will have much more chaos to deal with, thanks to the injury bug. With more key players having to be replaced with other players with less experience, Fox will have his hands full with game planning.
Advantage: Texans
Who Has the Overall Advantage?
Overall, this first game of the 2016 season for both teams will be important. Unfortunately, for the Bears, Houston's defense will be way too much for their offensive line to handle. Furthermore, their pass defense may be exploited early, and often. This could be the year where we see some improvement with the Bears, but Week 1 won't be the week when we see it come to fruition.
Overall Advantage: Texans
This article originally appeared on