Chicago Bears v. Dallas Cowboys: Week Three Game Preview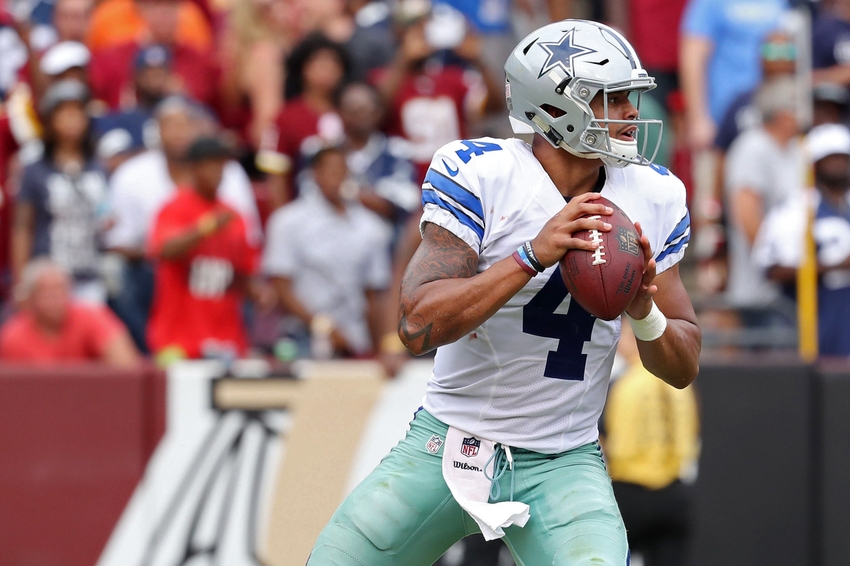 The Bears and Cowboys square off Week Three in a critical primetime showdown.
---
When the Cowboys play host to the Bears on Sunday night, the two starting quarterbacks taking the field will be eight-year veteran Brian Hoyer and rookie Dak Prescott.
Raise your hand if you saw that one coming.
Nobody? Yeah, I didn't think so.
In all seriousness, this is a huge game for both teams. Chicago (0-2) is still in search of their first victory of the season, while Dallas (1-1) looks build some momentum in a crowded NFC.
Can the Bears get back on track, or will the Cowboys surpass the .500 mark?
Let's break it down.
Why Chicago Will Win
Throughout his career, Hoyer's been considered a serviceable game manager and nothing more.
Why Jordan Howard should be the Bears' starting RB
That's exactly what he'll need to continue to be on Sunday and will get plenty of help from pass-catchers Alshon Jeffery, Kevin White, and Zach Miller.
The Cowboys' secondary has looked shaky and isn't equipped to handle playmakers like Jeffery and White. If Hoyer can consistently find those two, the Bears' chances at winning this contest infinitely increase.
Defensively, Chicago has held up relatively fine.
Though the unit has struggled to get pressure on opposing quarterbacks, their front seven is loaded and are fully capable of knocking Prescott off his game.
Finding a way to force the Cowboys' rookie signal-caller into committing uncharacteristic mistakes might make the difference between a 1-2 or an 0-3 record.
Why Dallas Will Win
For all the talent they lack on defense, Dallas certainly makes up for it on the other side of the ball.
Six Dallas Cowboys observations: Looking back and ahead
The crown jewel of their offense is without a doubt the offensive line, which is made up of Pro Bowl caliber players at each position.
Based on how underwhelming the Bears' defensive front has been, the Cowboys should be able to regularly create a strong push off the line. This is the perfect opportunity for rookie Ezekiel Elliott to shine on national television.
Not only has Chicago been hampered by mediocrity, but injuries have really hit the team hard, making it vastly more difficult for them to slow down Prescott and Co.
Prediction
Prior to season's start, the Bears were a popular sleeper pick to make the playoffs.
This is no longer the case, and Sunday night will prove as much.
The physical play of Dallas' O-line is the difference-maker here, as America's Team scores a nice win under the primetime lights.
How 'bout them Cowboys getting over .500 for the first time since last October?
Final Score: Cowboys 35, Bears 20
More from NFL Mocks
This article originally appeared on