Chicago Bears should claim recently waived TE Jace Amaro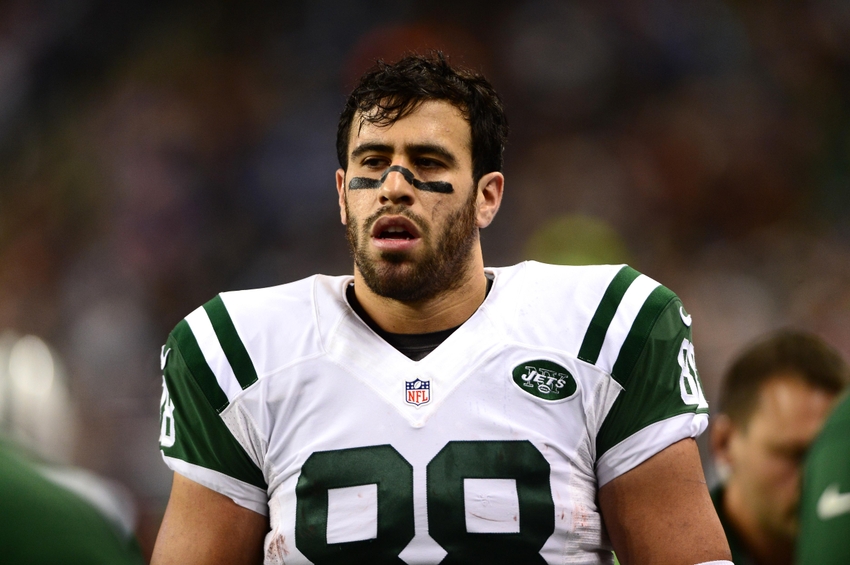 The recently released Jace Amaro should be a high-priority target for the Chicago Bears at the tight end position.
The deadline for NFL teams to get their rosters down to 53 players came and went on Saturday afternoon. The Chicago Bears and every other NFL team had to make difficult cuts on the day to get to the all important number 53. Despite being ready to go to battle with their current 53 if necessary, the Bears will undoubtedly look to add players to the mix who were kicked to the curb by their other teams. One man's trash could easily become another man's treasure.
Many players could be of interest to the Bears, but former New York Jets tight end Jace Amaro stands out the most. Amaro was released by the Jets on Saturday as the team decided to go with only two tight ends on their roster. Former Bears' cast off Kellen Davis and Brandon Bostick made the team over Amaro at the position.
The Jets moving on from Amaro was a bit of a surprise. They invested a lot in him, taking Amaro in the second-round (49th overall) of the 2014 NFL Draft. Amaro has not offered much production to the Jets' offense, but he entered the league with great receiving ability at the TE position. It is odd to see the Jets giving up on him after such a short period of time. 
Amaro missed the entire 2015 season with a torn labrum, but he appears fully healthy and ready to compete for 2016. A change of scenery is best for both the Jets and Amaro.
The Bears are in a great situation to take a chance on a young player at tight end like Amaro. Zach Miller is set to start for the Bears at tight end this season. Miller is a talented player with some nice upside. But at 31-years-old, he is not the guy to lead the team into the future.
Behind Miller, the Bears only have Khari Lee and Greg Scruggs at the tight end position. Lee is a solid player, but his upside is limited. Scruggs has some intriguing ability, but he only converted to the position over the offseason.
Simply put, the Chicago Bears could use some young upside at the tight end position. Amaro has mostly been a disappointment in the NFL, but he is a smooth route runner with consistent catching ability.
Getting out of New York is probably the best thing that could have happened to Amaro's career. Will the Bears provide him a chance to compete for snaps on their roster? Only time will tell, but they definitely should.
This article originally appeared on