Chicago Bears RB Matt Forte bulks up for big workload in 2015 (PHOTO)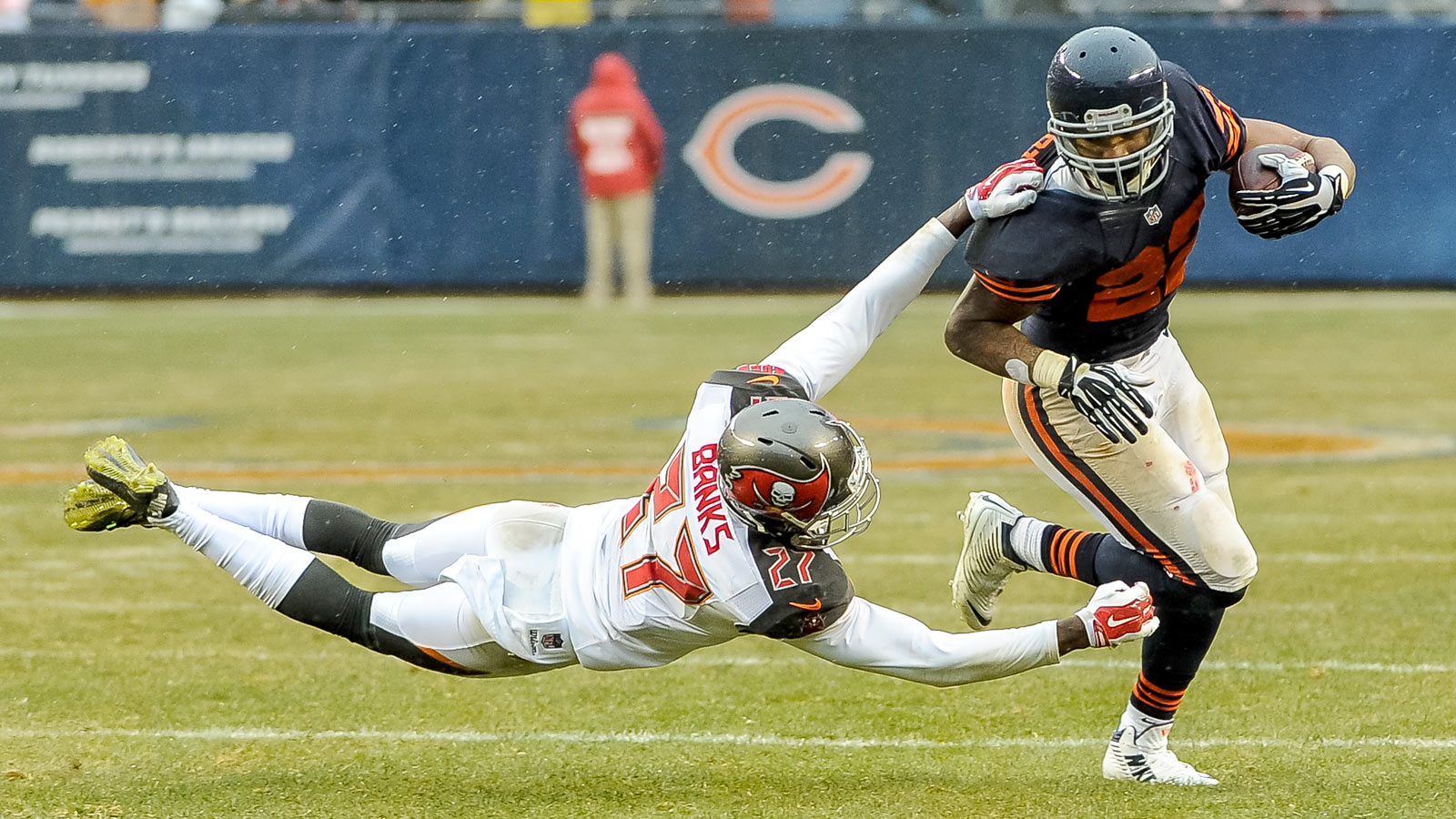 A big season awaits Chicago Bears running back Matt Forte. Entering the final year of his contract, Forte must continue to be Chicago's driving force on offense if he wants to retain his market value. He's going to be 30 by the time 2016 free agency rolls around, so he'll likely place a premium on preserving his health.
Early signs indicate that Forte is in excellent shape heading into the 2015 season. Blair Sheade of the Chicago Tribune believes the running back is bulking up to handle a heavy workload. Sheade claims to see a bigger upper body in a photo Forte recently shared on his Instagram.
You be the judge:
Forte is already a big back at 6-foot-2, 218 pounds. If he's even harder-built after taking 266 handoffs and catching 102 passes in 2014, the veteran ball-carrier could reach new heights when he's supposed to be entering the twilight of his career.
Since Forte was such a huge part of the offense last year, racking up over 1,800 yards from scrimmage and scoring 10 total touchdowns, the Bears would be broken without him. That's why the team needs a contingency plan at running back.
Arthur Arkush of The Daily Journal laid out Chicago's competition at running back, behind Forte. Recent acquisitions such as free agents Jacquizz Rodgers and Daniel Thomas, as well as fourth-round rookie Jeremy Langford, may have a leg up on holdovers from the Phil Emery era Ka'Deem Carey and Senorise Perry.
Arkush points out Langford's speed (4.4 second 40-yard dash), Thomas' size (6-1, 235 lbs.) and Rodgers' expertise on passing downs as factors that make each of the three newcomers alluring. He names Langford the "player to watch" in the competition, since he has the potential to be the biggest game-changer.
(h/t Chicago Sun-Times, The Daily Journal)
Photo Credit: David Banks/Getty Images