Chicago Bears OLB Lamarr Houston motivated after embarrassing injury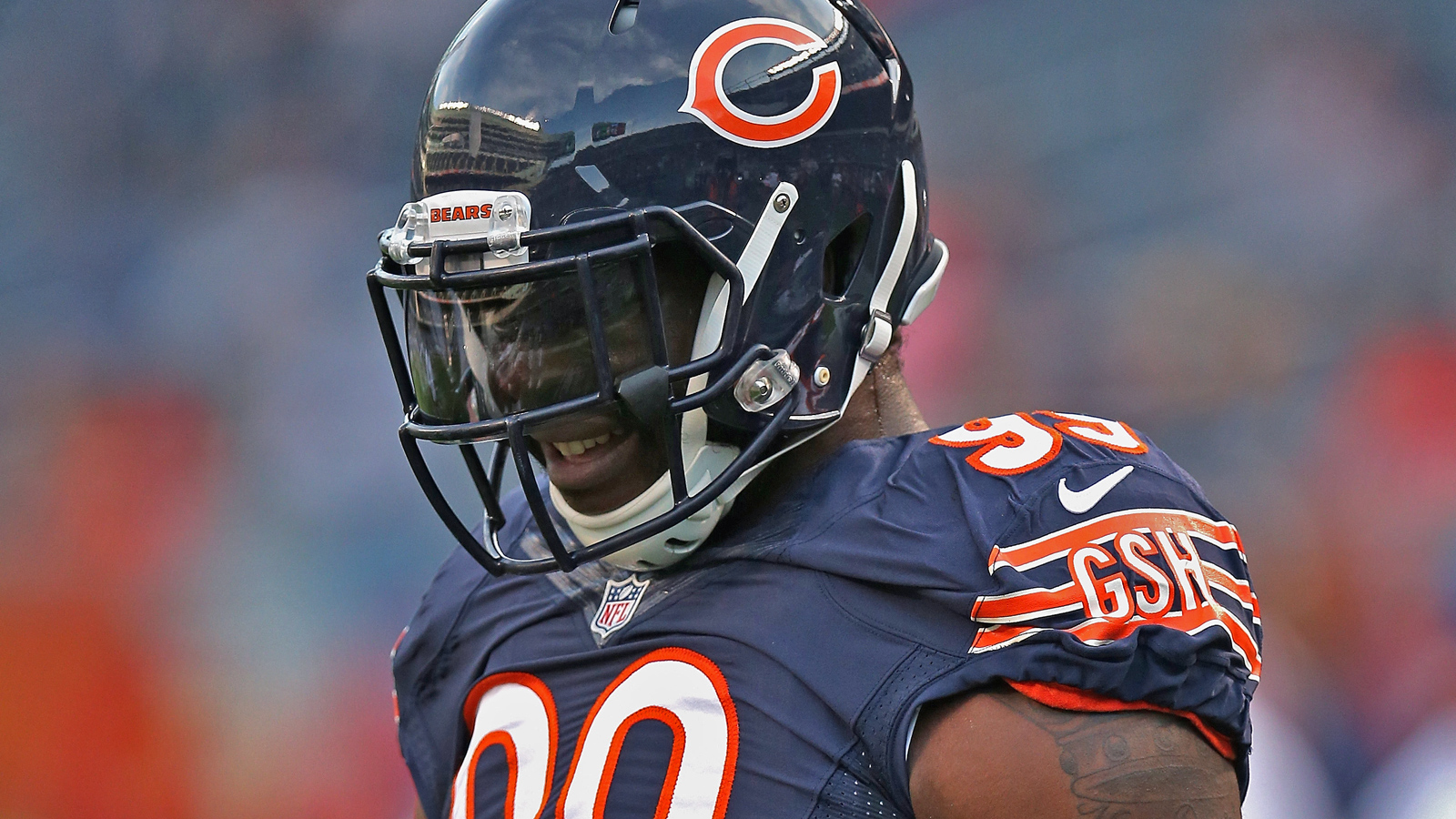 Lamarr Houston's first—and only—sack of the 2014 season ended with him clutching his right knee. Trailing by 25 points with time winding down in the fourth quarter, Houston was able to track down New England Patriots backup quarterback Jimmy Garoppolo, taking him down deep in the backfield.
That's when the Chicago Bears pass-rusher experienced a celebration gone awry. Houston tore his ACL while doing a sack dance, and the five-year, $35 million free agency investment suddenly became a punchline for the Bears' bum luck.
"Of course people are going to question what I was doing," Houston told Dan Wiederer of the Chicago Tribune. "But look, it was my first sack of the year. I should have had more by then. So (after) my first one I was going to celebrate regardless. People can say whatever they want. They're not wrong to question why I celebrated and they're not wrong to say I shouldn't have celebrated. That's their opinion. And it doesn't bother me. I had reason to celebrate."
But the embarrassing injury is officially in Houston's past, as his comeback has been underway since the injury occurred. And when fans finally see him on the field again, he'll be playing a new position—outside linebacker in the Bears' rebuilt 3-4 defense.
"My focus on coming back started immediately," Houston said, via the Tribune. "For me there was nothing else to focus on. I got hurt. You can't really sit there whining like, 'I'm hurt. I'm hurt.' That was a fact. There was no point in reliving that. For me, it was all about mapping out the things I could do right away to come back and come back better."
Houston, a former Oakland Raider, has 17.5 career sacks through five NFL seasons and was generally healthy before last year's freak injury. A second-round pick out of Texas in 2010, Houston is still only 28 years old and could have a bright future ahead of him.
(h/t Chicago Tribune)
Photo Credit: Jonathan Daniel/Getty Images