Chicago Bears NT Eddie Goldman impressing teammates, coaches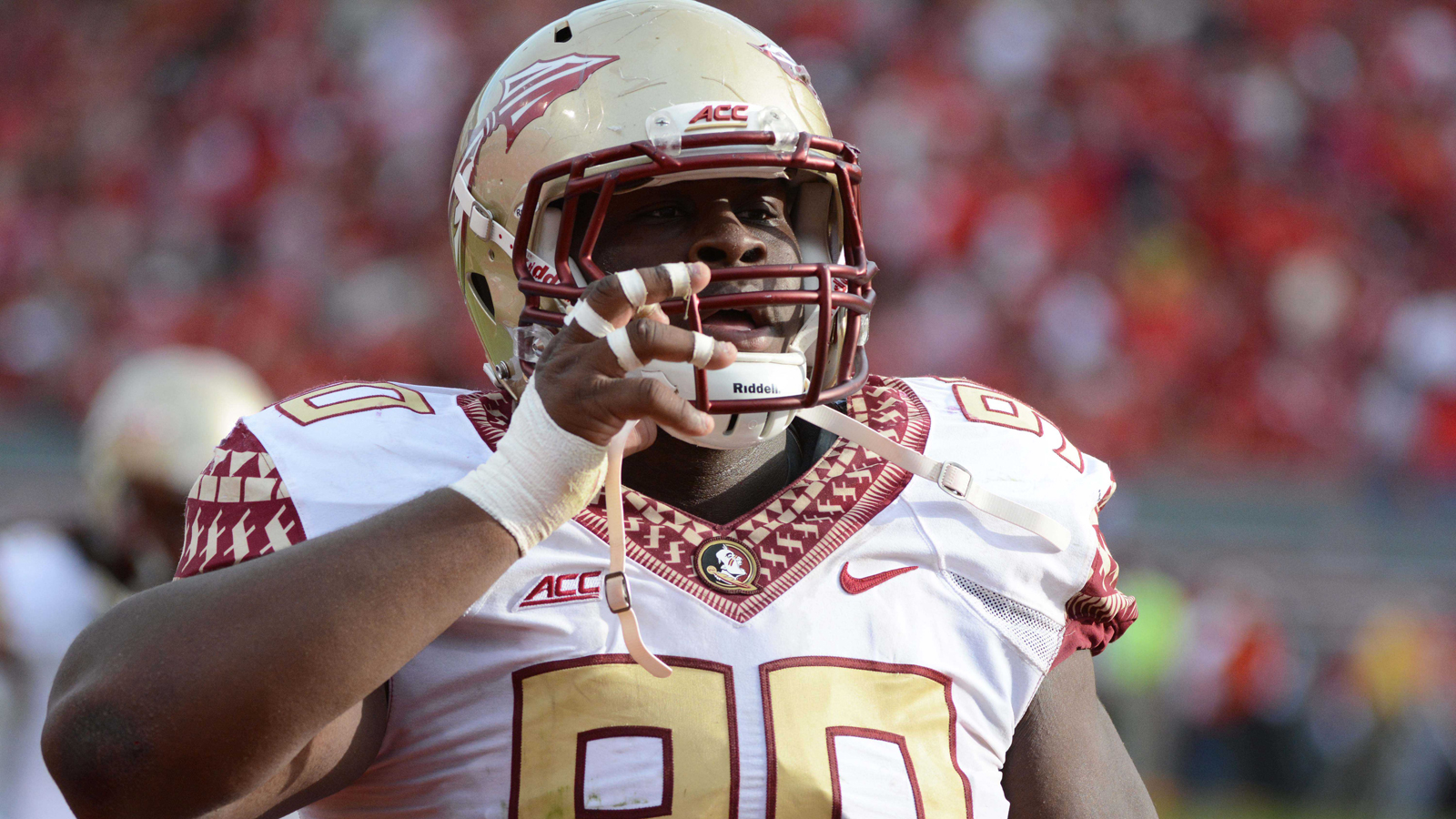 Chicago Bears nose tackle Eddie Goldman is a tough guy to miss at 6-foot-4 and 336 pounds. Already, teammates and coaches have taken note of the way Goldman carries that massive frame on the football field, according to Rich Campbell of the Chicago Tribune.
Bears defensive end Jarvis Jenkins touted Goldman, a second-round pick out of Florida State in the 2015 NFL draft, as a "[v]ery powerful guy," the Tribune reports. Another member of Chicago's D-line, Jay Ratliff, dove deeper into what makes the big rookie so impressive.
"You can tell he's been coached well," Ratliff told the Tribune. "He came in with great feet for a big man, great speed. And his hands? You don't have to say anything to him about that. He knows what he's doing there. I've got to say I'm impressed with him."
Bears head coach John Fox also shared what he likes about the young defensive lineman's game so far.
"There are some movement things Ed knows that you have to know," Fox said, per the Tribune. "Some of the closed call mechanics are different than these guys experienced in college, so I like what I've seen. He's working at it hard, and he's a big, square body."
Goldman is a nose tackle by trade, but Fox is also giving him some looks at end in Chicago's D-line rotation.
(h/t Chicago Tribune)
Photo Credit: Rob Kinnan/USA TODAY Sports