The Chicago Bears like Jay Cutler a lot more than they did a year ago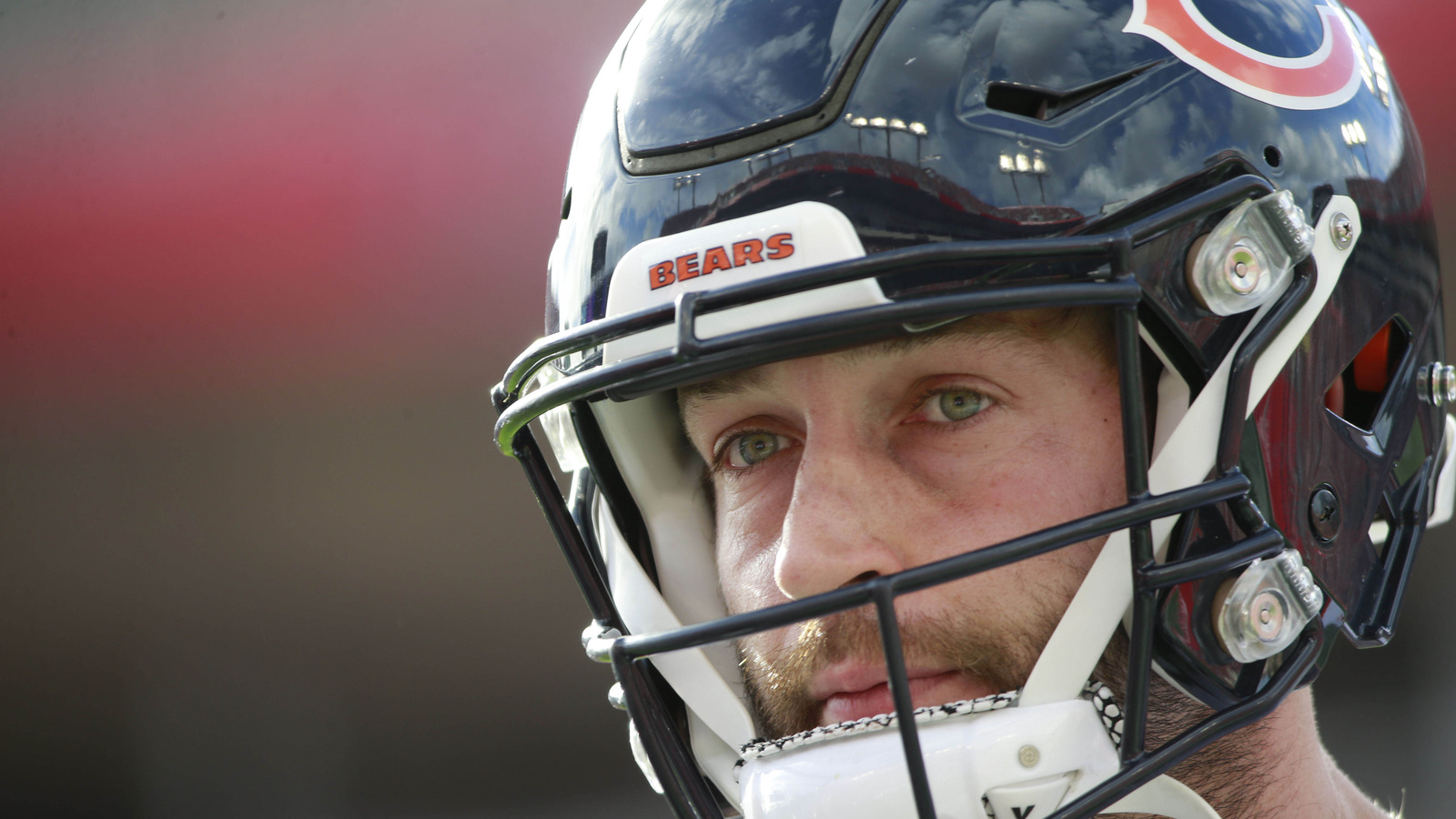 A year ago, Chicago Bears quarterback Jay Cutler was coming off a late-season benching, was in danger of being released and was getting a chilly reception from his new coach.
These days, having just posted the best quarterback rating of his 10-year career, Cutler seems to have the complete confidence of now second-year coach John Fox – to the point Fox is talking about how young his QB looks instead of deflecting questions about replacing him as he was doing heading into last year's draft.
Fox, via CSNChicago.com, was effusive in his praise for Cutler at this week's NFL owners meetings:
"He might've been the most pleasant surprise on our team of a year ago. What's interesting about Jay, is I don't see a 32-year-old guy. The moving, the mobility – I see a young quarterback. As long as they move like they're 28, it doesn't really matter."

It's a far cry from what Fox told NFL.com about Cutler's future at the 2015 NFL Scouting Combine:

"Like I said, we're not up against a deadline. My experience has always been that you need to gather the information and in turn you usually make better decisions. We're in that process and we'll keep you posted."

More important, according to CSNChicago.com, Cutler even has Bears chairman George McCaskey in his corner:

"I've said for a long time now that I'm a big fan of Jay's, on and off the field. I don't think he gets enough credit for everything that he does off the field. He established himself in 2015 – again – as a leader of our team. He had a great year statistically, really solid play, cut down the turnovers. We're looking forward to even more from him in 2016."

Suddenly, the seven-year, $126 million contract extension the Bears signed Cutler to after the 2013 season doesn't seem like such a bad idea – especially since all of the $54 million in guaranteed money on that deal will have been paid out by the end of the 2016.

Cutler wasn't a revelation last season – he still ranked 16th in the league in QB rating – but he now is seen as the reason the Bears beat expectations by winning six games in 2015 instead of as the reason they underperformed by winning five games in 2014. That means the Bears likely will focus on bigger needs than quarterback when the draft comes, only one year after it seemed Cutler – and his contract — was the franchise's biggest problem.