Chicago Bears: Injury Excuse Should Not Save John Fox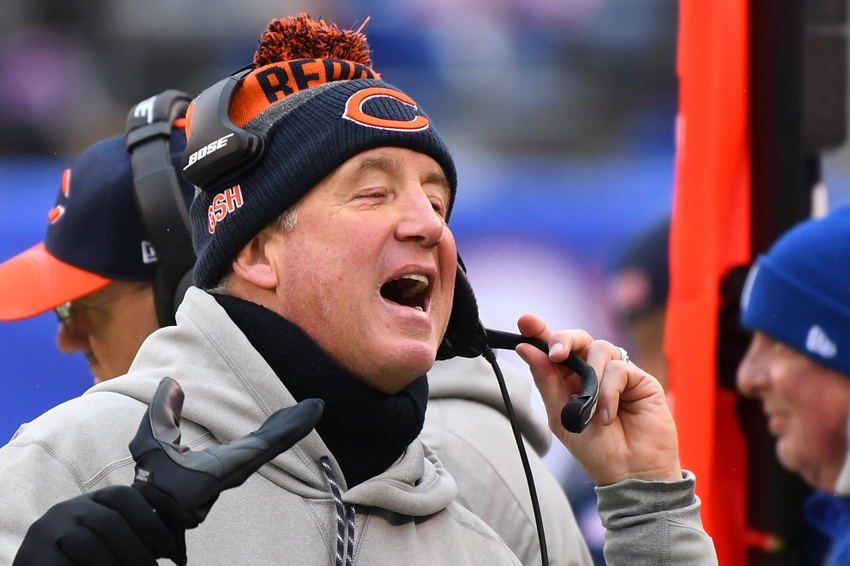 John Fox has failed. There is just no getting around that statement. He was tasked to make the Chicago Bears a better team and he hasn't done it.
In fact he's made them a worse team. This despite better talent from the first year to his second. Last season the Bears were 6-10, in the midst of a total revamping under rookie GM Ryan Pace. Fast forward to 2016 it looked like they had a strong off-season. Good players were brought in via free agency and the draft. Everything looked like this team was ready to start thinking about a record of .500 or better. Instead they've completely collapsed into a 2-8 heap.
This should naturally call into question whether or not Fox deserves to come back for a third year. If the Bears were at least treading water towards the same record they held last year that would be something. Instead they seem to have lost every bit of mojo they had and it starts with him. Of course when questioning his job status, he'll be quick to point out the trump card.
Injuries.
Bears have had more injuries than I can recall a team having through 11 weeks. Scary one w Floyd the latest

— Jay Glazer (@JayGlazer) November 20, 2016
To date the Bears have 14 players on injured reserve. That puts them #1 among all teams in the NFL. It's about to expand too because tight end Zach Miller just broke his foot. This isn't counting other players who have missed multiple games. There is no denying the ridiculous number of losses hasn't helped matters. That being said it does not excuse the way they've played this season.  Here are some stats that help explain how poor of a job he and his staff have done.
Penalties Per Game:  13th in NFL
Turnover Differential:  26th in NFL
Team Efficiency Ratio:  31st in NFL
Time of Possession:  29th in NFL
3rd Down Efficiency:  31st in NFL
Opponent Scoring Efficiency:  24th in NFL
These are not stats that can be simply explained away by injuries. These are often stats affected by teams who play with discipline. They may not have a ton of talent but they don't make lots of mistakes and thus give themselves a better chance to win. Teams that aren't overly talented and play dumb football don't win many games.
People like to say Fox shouldn't be having this sort of problems, but is that really true? People laud him for getting two different teams to Super Bowls. That is highly commendable but it also covers up some lingering facts. In his nine years with the Carolina Panthers, they made the playoffs three times. Considering he had a core of players that got to a Super Bowl, just three playoff appearances is rather light.
Of course defenders of him will use his four years in Denver as a counterargument. Well three of those can be dismissed outright. Why? He had Peyton Manning. This is a quarterback who carried three different head coaches to the playoffs in Indianapolis. He had just two losing seasons in his entire career. It's not hard to win with arguably the greatest quarterback of all-time under center. That just leaves the memorable 2011 season where Denver somehow made the playoffs with Tim Tebow at quarterback.
It was an unforgettable ride to be sure, but it was also aided by being in an awful division. People forget Denver made the postseason despite going 8-8. Even so we can give Fox that year because he had a big hand in it. So all told he was directly responsible for his team making the playoffs four times between 2002 and 2014. That's not a good average.
The point of all this is people are getting too caught up in the history and not recognizing the present. John Fox may have been a good coach at one point in time. He's not anymore. His win-loss record and the game tape prove that much. Playing hard is not the same as playing well. Any coach will agree with that. He claims his team is full of "fighters." Well even in fights there are winners and losers.
The Chicago Bears are now 8-18 in the Fox era. Nothing has improved. It's time to start looking for other options.
This article originally appeared on