Chicago Bears: Entering the Draft Top 5 Discussion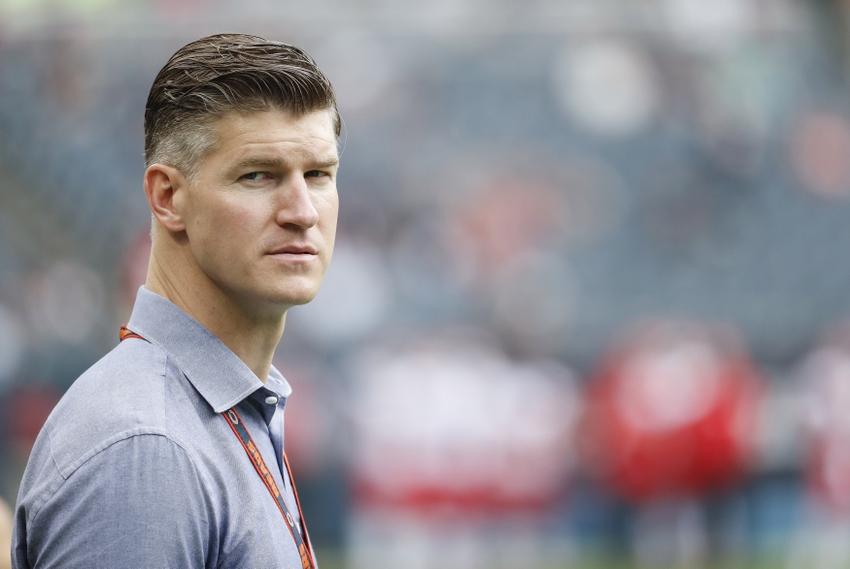 Poor play mounted on top of injuries is already spelling doom for the Chicago Bears and it's not even three weeks into the 2016 season.
It's clear now though that GM Ryan Pace and head coach John Fox have tons more work to do. While some of their roster additions hold plenty of promise, several others are fast wearing out their welcome. Many of them holdovers from the previous regime. Charles Leno has regressed from his promising 2015 showing. Lamarr Houston may have torn his ACL again. Then of course there's Jay Cutler.
People thought he might do better in 2016 after having one of the most efficient seasons of his career in 2015. However, true to form he has following a good year with what looks like a terrible one. So far he's deliver three turnovers in two games that were absolutely at the worst possible times and likely changed the momentum permanently against the Bears.
Now he might have a broken right thumb. If so that marks the second time in his career he's broken that same finger. Everybody knew that he needed to prove something in 2016 if he wanted to keep his job long-term. After two lackluster games and this injury, coupled with the fact he can be cut next year with minimal salary cap impact, it doesn't look good.
GM Ryan Pace has postponed drafting a quarterback through his first two years in charge. Part of that was because of Cutler but also because the opportunity just wasn't there. Last year he attempted to seek a move up for Marcus Mariota but found no takers. Word is the Bears were feeling out possible jumps up to grab Carson Wentz this past draft.  Both times the price was just too steep.
That may no longer be a problem. Chicago is 0-2 on the season. Cutler and host of key defenders including Eddie Goldman, Kyle Fuller, Adrian Amos, Danny Trevathan and Bryce Callahan are hurt. Nothing about this team says it's ready to win a game anytime soon. There is a very realistic possibility the Bears could end up with a top five draft pick for the first time since 2005.
Will Pace have the guts to make that call and draft a quarterback? He should have some intriguing options within his reach including DeShone Kizer of Notre Dame and Deshaun Watson of Clemson.
It's hard not to sympathize with Chicago Bears fans who continue to have headaches at that position going on 80 years. Cutler is the closest thing they've had to a good one and that's not comforting at this point. He's endured plenty of problems from constant coordinator changes to poor pass protection. At the end of the day though he's not producing where some quarterbacks might be doing better. One 4,000 yard season (in Denver), never thrown 30 touchdowns and one playoff appearance. Sure, he can throw the ball really hard but that's not enough in this league.
If the Bears remain on their current course, it will be their first real opportunity to change their fortunes at the most important position in professional sports.
This article originally appeared on