Chicago Bears: Cubs Title Adds Even More Pressure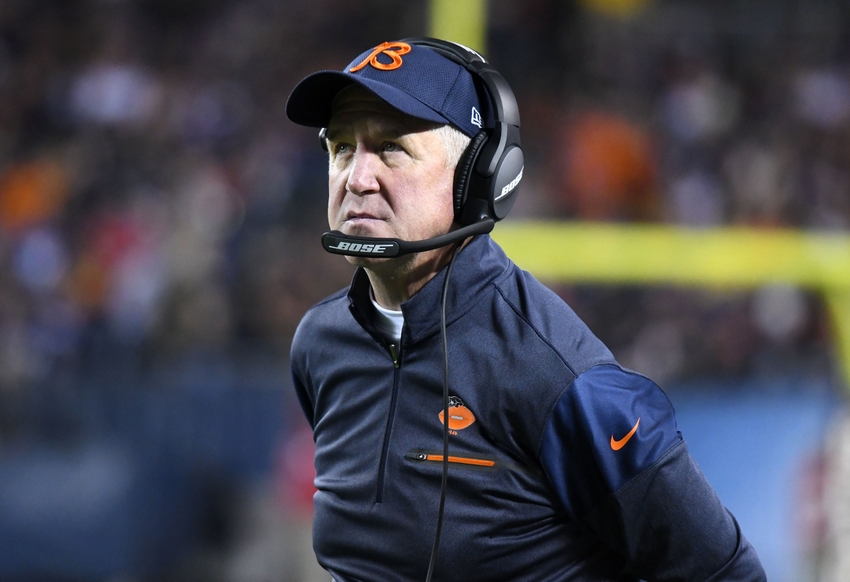 It may have sounded like a joke at times, but for many it was a legitimate crutch. At least the Chicago Bears title drought is nothing like the Cubs.
Their stretch of ineptitude has gone on for 31 years. The Cubs were at 108 this season. Well, it looks like the McCaskey family will now shoulder the incredible burden alone. The Cubs won their first World Series since 1908, defeating the Cleveland Indians in a Game 7 classic. Most Chicago fans will spend the next week or two soaking up this historic moment. However, that euphoria is bound to wear off eventually.
That's when reality will hit.
It's not even close too. When lining up against the rest of the major sports franchises in Chicago, the gap is pretty wide between the Bears and everybody else.
Bears:  1985 (31 years)
Bulls:  1998 (18 years)
White Sox:  2005 (11 years)
Blackhawks:  2015 (1 year)
Cubs:  2016 (0 years)
The problem is it doesn't look like this problem is going away anytime soon. The Bears are 2-6 this season and their head coach John Fox is in hot water. Ownership hasn't been happy with the direction the team has taken of late, leading to consulting outside sources for potential answers. It just feels like the wheels are spinning but the Bears are stuck in a mud put and can't get out. Most of the pressure is falling on the shoulder of 38-year old GM Ryan Pace.
He has become the new Theo Epstein. The man with the plan. The one who will build this roster from the ground up until it's ready to wage war against the NFL elite. Talk about pressure. Well it seems Pace isn't shrinking from that challenge. So far his work can be considered fruitful. Several of his draft picks and free agents are paying dividends. It's a matter of can he get a heavy enough concentration of talent in place before he runs out of time?
Well Epstein had four years before results were found, but everybody knows the NFL is a different animal. Pace is finding good players but the winning hasn't come yet. Patience is so key in these situations, but it's also something in short supply.
This article originally appeared on