Chicago Bears coach John Fox hopes to 're-create' Blackhawks' success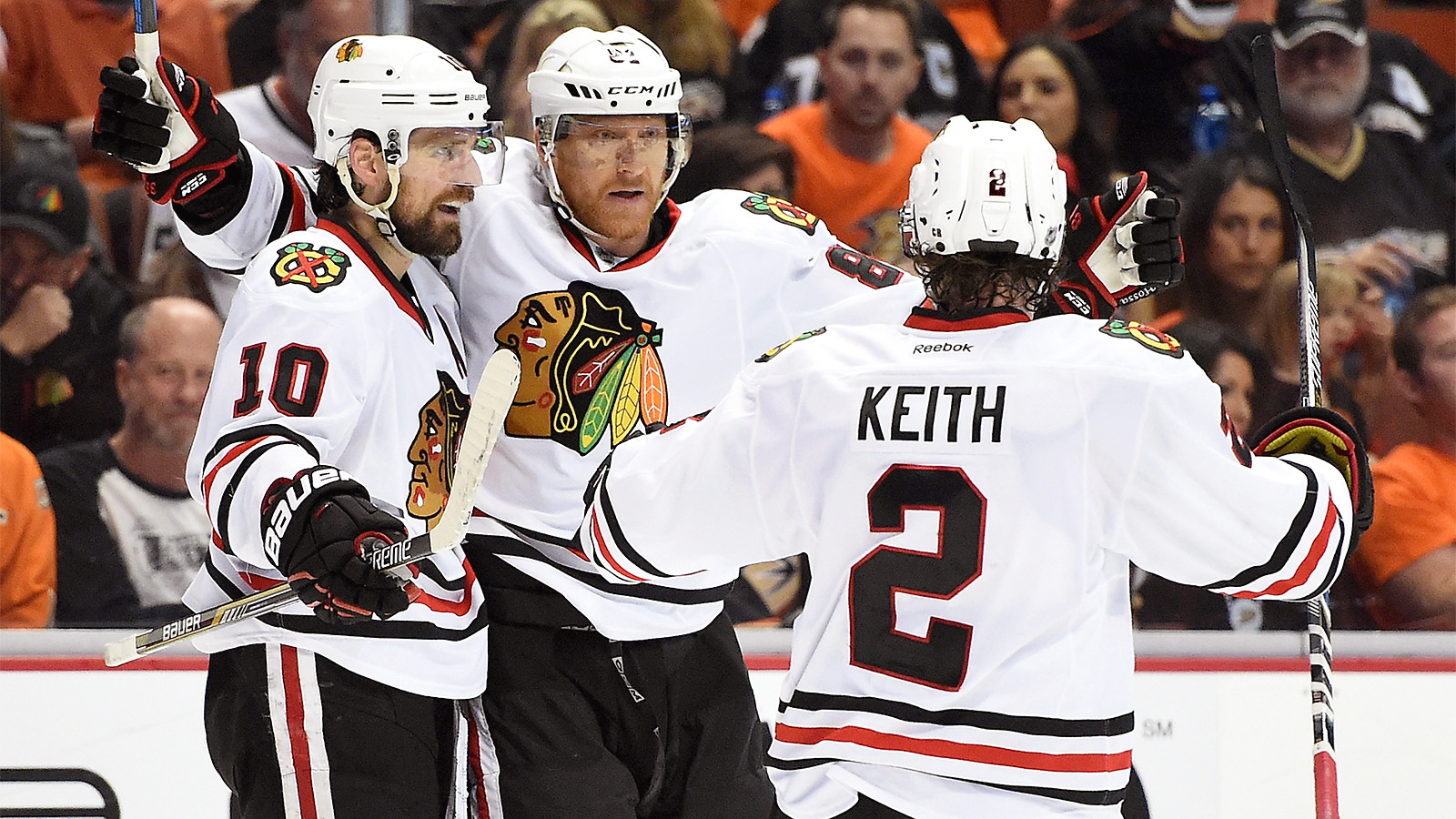 Chicago Bears head coach John Fox reflected on his first offseason with the team in a recent Q&A with ESPN's Jeff Dickerson. When Fox was asked about the Chicago Blackhawks' Stanley Cup victory earlier this month, he said the hockey team has whet the Bears' appetite for success.
"Well, you know, this game is only fun when you win," Fox told ESPN. "My hat's off to coach [Joel] Quenneville, everybody, the organization. I was able to go there three times in a playoff atmosphere and see what they've captured there, and there's no doubt deep down inside you hope to re-create that. That's what we aspire to be. Those are things you look and learn; it doesn't really matter what sport. It does tell you a lot about Chicago and its sports fans. I kind of knew of that having competed here, so again, hat's off to what they've accomplished and surely that's something we want to accomplish with the Bears organization."
The Blackhawks have become an NHL dynasty after winning the cup in 2010, 2013 and now 2015. They have brought a championship atmosphere back to Chicago for the first time since the White Sox won the World Series in 2005.
The Bulls, of course, won six NBA titles with Michael Jordan during the 1990s. The Bears, on the other hand, haven't won a Super Bowl since 1985.
But at least they're not the Cubs, who haven't contributed a league championship to the city in over 100 years.
(h/t ESPN)
Photo Credit: Harry How/Getty Images