Chicago Bears: Blowing Holes In the Tanking Myth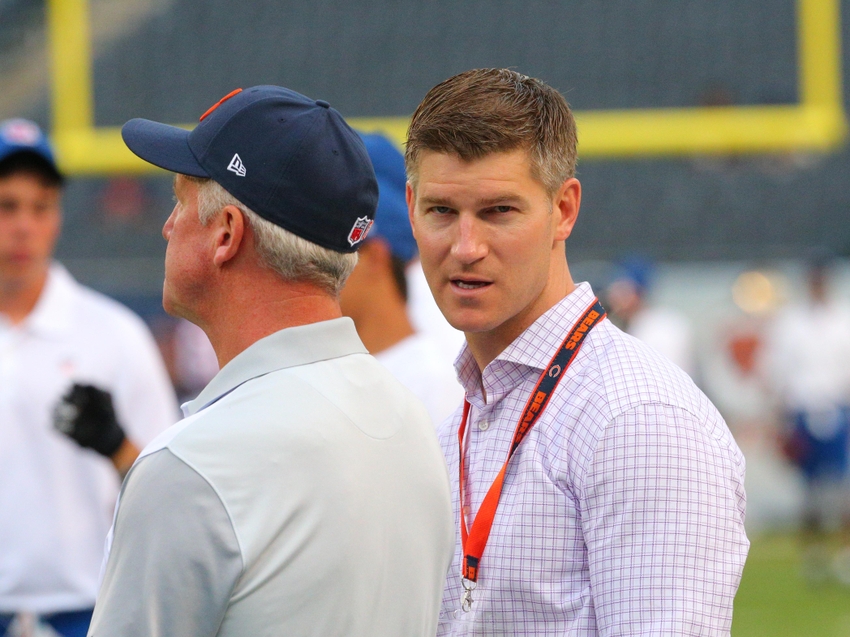 The Chicago Bears are 2-7 on the season. Their worst start since the late 1990s, one of the darker decades in franchise history. In many ways it feels worse.
Those teams had limited talent on their rosters. Such is not the case for these Bears. There are quality players at a number of positions, several of them young. Granted the depth isn't overly great but it still feels like this team should be playing a lot better. Instead they just got their rears handed to them 36-10 by the Tampa Bay Buccaneers, ruining their last hopes of making the playoffs. Now of course fans have started with calls for tanking.
For those unfamiliar with the term, tanking is a controversial method of operation where teams intentionally lose games in order to acquire higher draft choices. The idea is since the team has no hope of reaching the Super Bowl, why bother trying to win games? It's an intoxicating methodology for fans, but also one that is a complete myth when it comes to success.
Mark Potash of the Chicago Sun-Times summed it up perfectly in his recent mailbag.
"You can't tank in the NFL. Only two players drafted in the top five in the NFL draft in the last 11 years have a Super Bowl ring (Von Miller, A.J. Hawk). The Jacksonville Jaguars have had eight consecutive top-10 picks in the draft — the last four in the top-5 — and are 2-7 this season, just like the Bears."
If that's not enough, here is a bit of a history lesson. Between 1965 and 1976 the Bears had a total of nine picks in the top 10 of the draft. Over that span they had two winning seasons and failed to make the playoffs. It's proof that overall position in the draft is overrated. What matters is whether the front office selects good football players and the team has a quality coaching staff to develop them. Too often the Bears have had neither.
Thankfully it seems they solved at least one of their problems. Young GM Ryan Pace looks like a keeper. He's done some solid work in his first two years at the helm, bringing in quality young talents. Leonard Floyd is getting lots of the attention, but in truth it's Pace's other finds that give this team real hope. Cody Whitehair (2nd round) and Jordan Howard (5th round) look like studs for the offense. Cameron Meredith (UDFA) has emerged as a receiving threat. Adrian Amos (5th round) has become a steady presence at safety.
The NFL draft isn't all about the top 10 picks. Sure they can turn into superstar players, but they can also become epic busts too. Job #1 for this coaching staff and front office is to instill a winning culture in the roster they have. If they are encouraged to lose in the name of acquiring draft position, it will be easy for them to check out of games when things get tough. Better to instill the idea in them that every game is important.
This article originally appeared on