Chicago Bears 3-Round Mock Draft: Attack The Needs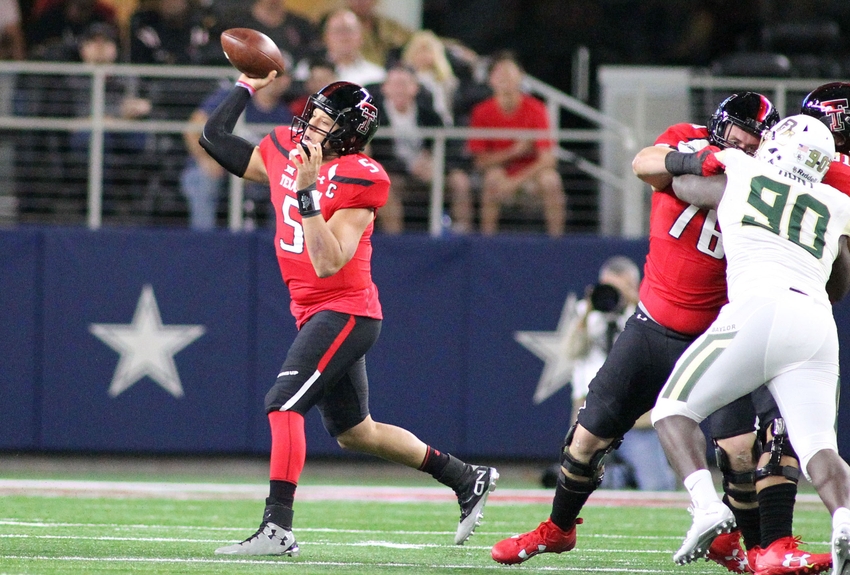 Six games remain before the Chicago Bears know their final positioning but the latest indicators are they will have strong position in the NFL draft.
There is any number of ways they could go based on their current positioning. Sitting in the top 5 means they can either get a premium prospect such as a quarterback or they could move down in order to acquire more picks. Thanks to another beneficial positioning with the Tennessee Titans, who have multiple picks in each of the first three rounds, this opens the door for the latter.
1st Round (via TEN)
Titans get
#3 pick (Jonathan Allen)


Bears get
#8 pick, #13 pick, 6th in 2017 and 3rd in 2018
1
Derek Barnett
DE,

Tennessee
The Chicago Bears know they've got something cooking on defense. Vic Fangio has a strong scheme in place. Leonard Floyd, Pernell McPhee, Danny Trevathan and Eddie Goldman look like strong pieces moving forward. If this team can add two or three more, then this unit has a chance to become one of the best in the NFL. All things being equal there is nothing that accelerates the process better than a dynamic pass rush.
Derek Barnett continues to be the Little Engine That Could for Tennessee. Only there's nothing "little" about him. Despite playing for a rather mediocre program he's one of the most consistently effective pass rushers in college football. Every week he seems to get a sack without fail. He's strong with good length, can bend and shows violent hands that enable him to keep blockers off his body. Put him across from Floyd and the Bears could be set up for years to come.
1st Round (via TEN)
The Bears need an enforcer on the back end of the defense. Don't be mistaken by that word. Enforcer is not the same as hitter. An enforcer is able to dish out hits but also showcases the instinct and leadership necessary to make impact plays. Something Chicago hasn't been getting out of any of its young safeties from Adrian Amos, to Harold Jones-Quartey and Deon Bush. It's time for them to get serious about fortifying the secondary.
Jamal Adams doesn't have the same flash as a Jabrill Peppers or Malik Hooker, but don't try to talk him down to those have played with or against him. The 6'1″ safety is being called a bigger version of Tyrann Mathieu without the off-the-field baggage. He's a force around the line of scrimmage, making tackles, sniffing out screens and being a big help stopping the run. He's not a ballhawk in coverage but he does his job consistently and makes plays from time to time.
2nd Round
3
Patrick Mahomes
QB,

Texas Tech
Ryan Pace knows he has to get a quarterback in this draft. Jay Cutler continues to show his toughness by trying to play through injury but the facts are unavoidable. He's 33-years old and his body is starting to break down under the years of constant abuse he's taken. The Bears haven't selected a quarterback in the top three rounds of a draft since 2003. The regime knows it's not something they can put off any longer. It's time to look to the future.
The opinions on Patrick Mahomes will be guarded. Nobody doubts the Texas Tech standout is among the most physically gifted in the class. He's big, boasts a powerful arm, throws with good touch, plays fearless and is a nightmare to stop when he's rolling. The son of a coach he's well-schooled in the game and a hard worker by all accounts. Critics will say he's in a gimmick offense and plays a backyard style of football. Let them. If developed patiently, he's got uber potential.
3rd Round
4
Chidobe Awuzie
CB,

Colorado
Safety isn't the only position that needs serious attention for the Bears. Cornerback is right up there as well. Kyle Fuller looks like he'll be a bust. Tracey Porter is aging and the rest of the cast is young and banged up. They have no definitive guys whom they can trust on Sundays in the long-term. So the time is right for them to start investing higher picks to fix that problem. History shows when Fangio has a good secondary, everything else falls into place.
Colorado has been one of the surprise teams of 2016, mostly thanks to a rock solid defense. Its best player and leader is cornerback Chidobe Awuzie. Though a tad undersized at 5'11" he has shown himself to be a athletic, fluid cover man who can lock onto any wide receiver and stick to them all game long. He's physical without committing bad penalties, plays with swagger and shows decent ball skills.
This article originally appeared on