Chicago Bears 2017 Mock Draft: Playing Percentages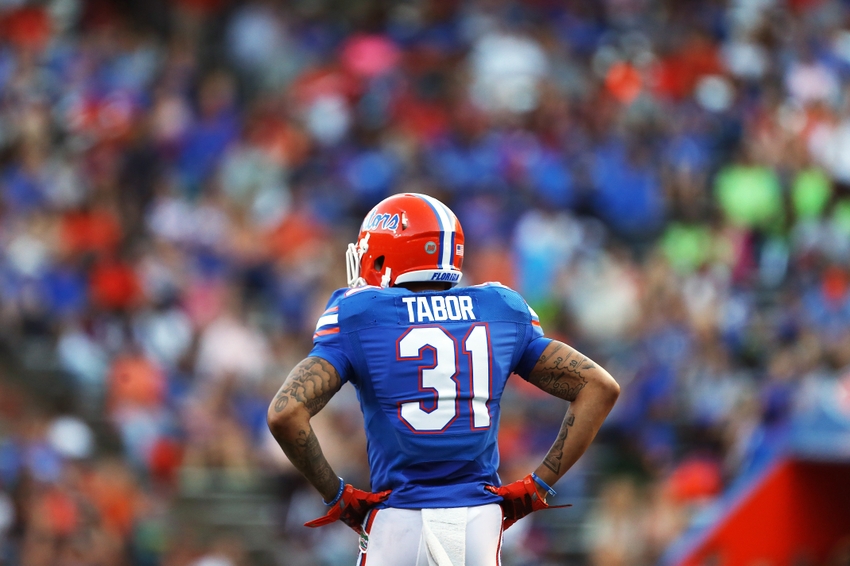 As is the case every year, the draft priorities for the Chicago Bears continue to shift from week to week. It's impossible to predict which way they will go.
What is clear above anything else is they do have certain areas of the roster that need help. That's true for both the offense and defense. It's a matter of how things will be stacked up for them when they go on the clock. Here is their latest mock draft, complete with how it could go depending on the latest information.
1st Round (via TEN from LA)


Bears get
#10 pick, #16 pick and 3rd in 2018
Most of the talk surrounding the draft for the Chicago Bears will of course center around the big question. What will they do at quarterback? Odds are the one they might like in the 1st round won't be there, so instead GM Ryan Pace decides to trade down, collecting extra picks. At that point he must assess where his team needs the most help. There can be no doubt that injuries and lack of depth have probably hurt them the most at the cornerback spot.
Kyle Fuller may be done there. Tracy Porter is aging and can't stay healthy, nor can Bryce Callahan. This team needs stability at that crucial spot. Teez Tabor is right up their alley. The Florida standout has all the tools. He's tall, rangy and athletic. He plays with a high degree of swagger, is fluid in his movement and knows how to get his hands on the football. One of those man cover corners who can trail the best receiver on every team they face.
1st Round (via TEN)
2
Adam Bisnowaty
OT,

Pitt
After an ugly start to the season, it appears the Bears have been able to at least settle their offensive tackle problems. Charles Leno may not be elite but he's shown he can handle the left tackle position fairly well. The bigger problem is Bobby Massie at right tackle. Though boasting good size and power in the run game, his feet and reaction are slow in pass protection, which have led to some rough hits on the quarterbacks. He is the weak link of that front five.
People continue to overlook Adam Bisnowaty and that's a real shame. He's quietly been one of the top tackles in the nation. The lead blocker for a highly productive Pitt offense. He's rock solid in pass protection, showing great technique and movement skills. To top it off he shows a good degree of power and nasty as a run blocker as well. He would have no trouble making the transition to the right side if asked.
2nd Round
3
Brad Kaaya
QB,

Miami (Fl.)
Word is the Bears scouting department and indeed Ryan Pace himself have followed Miami over the past couple weeks. It's hard not to read too much into such things, but one would assume he's taking a very close look at Hurricanes quarterback Brad Kaaya. The young man was a 1st round hopeful at the start of the year. Unfortunately he's struggled of late. He is jittery when under pressure and suffers through bouts of accuracy problems.
At the same time it's easy to see why many people like him. He's an even-keel, tough kid who can take hits and keeps getting up. His outer demeanor doesn't show much but he's clearly a competitor. The arm strength is there and he knows how to operate from inside the pocket with good poise. The big question is can he improve with better protection and weapons around him? Chicago is willing to put him behind Jay Cutler and find out.
3rd Round
It's not just the cornerbacks that are likely to get attention in the draft for Chicago. The safety position isn't quite settled yet either. Adrian Amos continues to show steady progress but it looks like his best position may end up being the strong safety spot. The Bears still need a center field type on the back end who can force some turnovers. Somebody who is particularly good in coverage and is able to bait quarterbacks.
BYU often can churn out some high quality talent. The Bears should know. Jim McMahon came from there. Kai Nacua is a name they almost certainly are hearing about. The 6'2″ safety is emerging as one of the best ball hawks in the country. He had six interceptions last season as a junior and already has four in 2016. His instinct is outstanding and he doesn't shirk his tackling duties. If he's on the board here, it's a steal.
4th Round
5
Ryan Switzer
WR,

North Carolina
Many fans are still holding out hope that former 7th round pick Daniel Braverman can fill the void but the fact he's still on the practice squad leads one to believe the coaches disagree. Throw in the fact that Eddie Royal continues to suffer through injury problems and it's apparent the Bears have to get their slot receiver position nailed down. It's the only way they're going to take full advantage of the talented outside targets they have.
Mitch Trubisky is one of the hottest quarterback names out there. A big reason for that is because he has a dynamic receiving talent in Ryan Switzer. Just watching him for 10-15 plays in a game and people will instantly draw visions of former Pro Bowler Wes Welker. The young man may be undersized but he's very quick, a precise route runner, tough and is fearless going over the middle. He plays so much bigger than he actually is.
4th Round (via BUF)
6
Gerald Everett
TE,

South Alabama
How much would this be considered fate? The Bears already struck gold with a former castoff from the deceased University of Alabama-Birmingham program in Jordan Howard. Could lightning strike twice? It may feel that way if they end up adding Gerald Everett. He too spent a year there before being forced to transfer to South Alabama. There he has become a consistent big target in their passing game, showing off a good mix of size, speed and hands.
Chicago is comfortable with veteran Zach Miller as their primary tight end, but he's getting into his 30s now. They can't trust he'll be in peak form much longer. The depth behind him at this point is bad. There are no proven commodities on the roster, young or old. That is why this pick was inevitable. Everett will be able to slide into the #2 spot, learn behind Miller and hopefully become their main guy in a year or two.
5th Round
7
Darius English
OLB,

South Carolina
South Carolina has sunk into the background of the SEC. It's been a steady progression over the past few years and may take awhile before they're back in the title hunt. However, they do seem to hold true on their knack for producing good pass rushers. Darius English isn't getting a ton of buzz but the 6'6″ edge man continues to be productive. His progression has been steady going from one sack in 2014, to 4.5 in 2015. Now he has 6.5 in eight games this year. His best days may be ahead.
People were skeptical of what the Bears could do with Leonard Floyd who had just 4.5 sacks his final year at Georgia. Now he has three in his past two games. English has the same upside. Chicago may not have a huge need for pass rushers but that is no excuse to stop adding them. Deeper rotations keep players fresher during games and allow defenses to attack quarterbacks in waves. It's how winning championships is done. Ask Denver.
6th Round
After two years of not taking a quarterback, the Bears decide to double down in 2016. After grabbing Kaaya early, they scoop up Iowa standout C.J. Beathard in the 6th. He looked like a possible high choice as well thanks to his mix of good decision-making, accurate passing and toughness. However, the misfortunes of his team and his own lagging productivity is almost certain to hurt his stock. He still has considerable upside though and is definitely worth the flier.
7th Round
9
Sam Rogers
FB,

Virginia Tech
Reviving the fullback position seemed like one of the goals for the Bears this year but thus far they really haven't gotten a ton out of Paul Lasike. Though he blocks well enough, he doesn't offer much in terms of versatility. Sam Rogers would change that. Not only does he block, but he can run the ball, catch it like a receiver and has even thrown a touchdown pass. His presence would make Chicago's offense even harder to predict. That of course is the goal.
This article originally appeared on