Chicago Bears: 2016 Draft Class May Be The Turning Point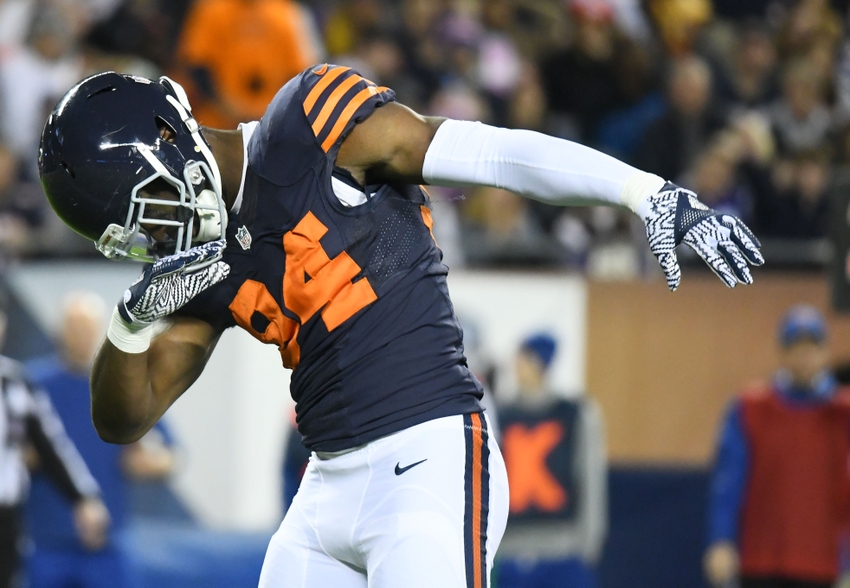 The biggest reason the Chicago Bears fell so hard down to earth the past few seasons was their inability to consistently pick good players in the NFL draft.
At present just 10 players remain on the roster from their drafts between 2006 and 2014. That is an indictment of how poorly former GMs Jerry Angelo and Phil Emery did over that stretch. When Ryan Pace stepped in his first goal was to clean up that mess. Not an easy task for a guy who is 37-years old. It was going to take a strong draft class to form the foundation of what he needed to build. Unfortunately the inaugural attempt last year hasn't gone well.
Kevin White, Eddie Goldman and Hroniss Grasu are out with significant injuries. The 2015 class still has a chance to be a factor but the odds are decreasing. Thankfully it may not matter. Pace seemed to learn a lot in a year because his 2016 draft class is emerging as the best the Bears franchise has seen in over a decade.
Here is a rundown of the players selected again.
1st round:  Leonard Floyd (OLB)
2nd round:  Cody Whitehair (OT)
3rd round:  Jonathan Bullard (DE)
4th round:  Nick Kwiatkoski (LB)
4th round:  Deon Bush (S)
4th round:  Deiondre Hall (CB)
5th round:  Jordan Howard (RB)
6th round:  DeAndre Houston-Carson (S)
7th round:  Daniel Braverman (WR)
What is amazing is how many members of this class are already making a significant impact. Floyd has 3.5 sacks on the season in six games, three of those sacks in the past two games. Whitehair has become a fixture at center, looking more like a future Pro Bowler every week. Bullard, Kwiatkoski and Hall have all flashed at times during their limited opportunities on defense.
The cream of the class though is Jordan Howard. Despite not seeing significant action until week four, he already has 682 yards from scrimmage at the halfway point. His 153 yards rushing against the top-ranked Vikings defense was the latest indication he can end up being really good. Suddenly this team looks like it is up-and-coming. They may not make the playoffs in 2016. Their poor start doomed them. However, the trends are pointed in the right direction.
Much of that is because of the seeming excellent work Pace and his front office did back in April. He may be proven correct. One more strong draft could put the Chicago Bears back in contention.
This article originally appeared on