Check out these spectacular custom Rams cleats for the team's homecoming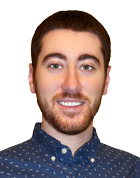 The Rams have made their highly anticipated return to Los Angeles, and they've done so in spectacular fashion. From playing their first game at the Coliseum in front of nearly 90,000 fans to starring on this season of "Hard Knocks," the Rams have moved west with a bang.
To celebrate the team's homecoming, the Rams asked artists to design custom cleats. Over the course of the last week or so, they've rolled out five pairs, and wow, they are spectacular.
Just take a look for yourself, and make special note of the "Gurleywood" pair.
If only the NFL would allow Rams players to wear these on gamedays. Of course, that would never happen, it would be pretty great.