Check out the Carson Wentz press conference from Tuesday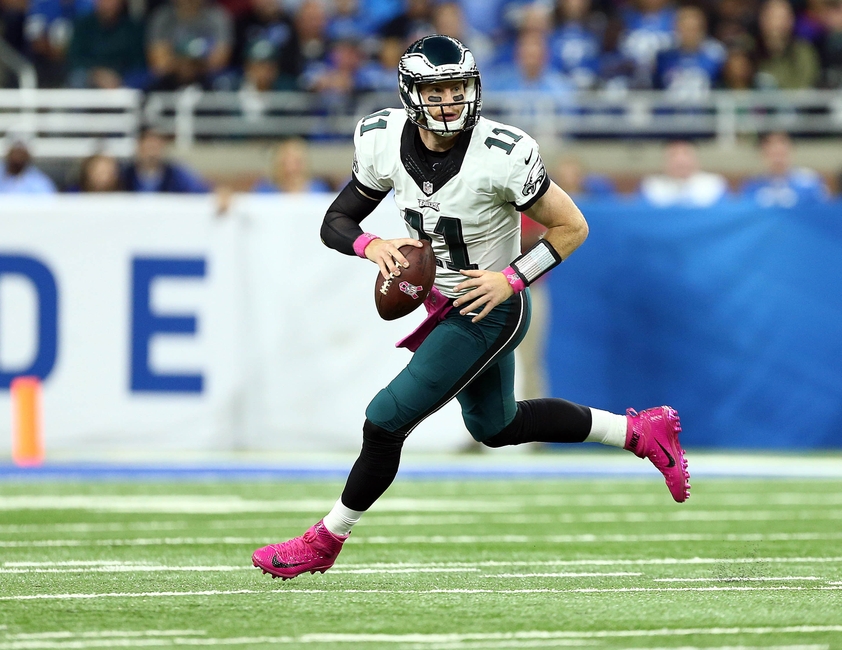 Rookie quarterback Carson Wentz took some time to address the Philadelphia media as the Eagles prepare for the Redskins.
As expected, Philadelphia Eagles quarterback Carson Wentz has already put week five behind him and is focused on the week six contest against the Washington Redskins. On Monday, head coach Doug Pederson complimented the young signal caller on his resiliency. We've heard from Pederson and others that Wentz puts the mistakes and setbacks out of his mind pretty quickly. On Tuesday, the Philadelphia media got a sense of that firsthand as the rookie was confident, engaging and offered intelligent answers.
More from Inside the Iggles
Some of the topics discussed were the Ryan Mathews fumble, the Lane Johnson suspension and his confidence in Halapoulivaati Vaitai. "Big V" makes his first start on Sunday, and even though Wentz only has four career starts in the NFL under his belt, he's already become a calming influence on his fellow rookie, offering advice on what Vaitai needs to focus on to make sure his first start goes smoothly.
"I haven't really had a chance to talk to him for a while, but everyone's kind of giving him words of encouragement you know" said Wentz. "…but at the same time, even when I stepped up, you know, there wasn't a lot of talk going on. It was just next guy up. Go do your job. I think that's the approach that we've all taken, and everyone's helping him out, doing what we can, but, at the same time, we know he'll do his job. We have confidence in that."
Check out the full press conference below.
Last week, the Eagles suffered their first setback. On Tuesday, rumors began to circulate about former Eagle and current Redskins receiver DeSean Jackson coming back home for the 2017 season. Sunday's a few days away, and emotions will be running high in this one for many reasons. We can't wait.
This article originally appeared on