Chargers' Fluker takes snaps at guard, still owns the right tackle job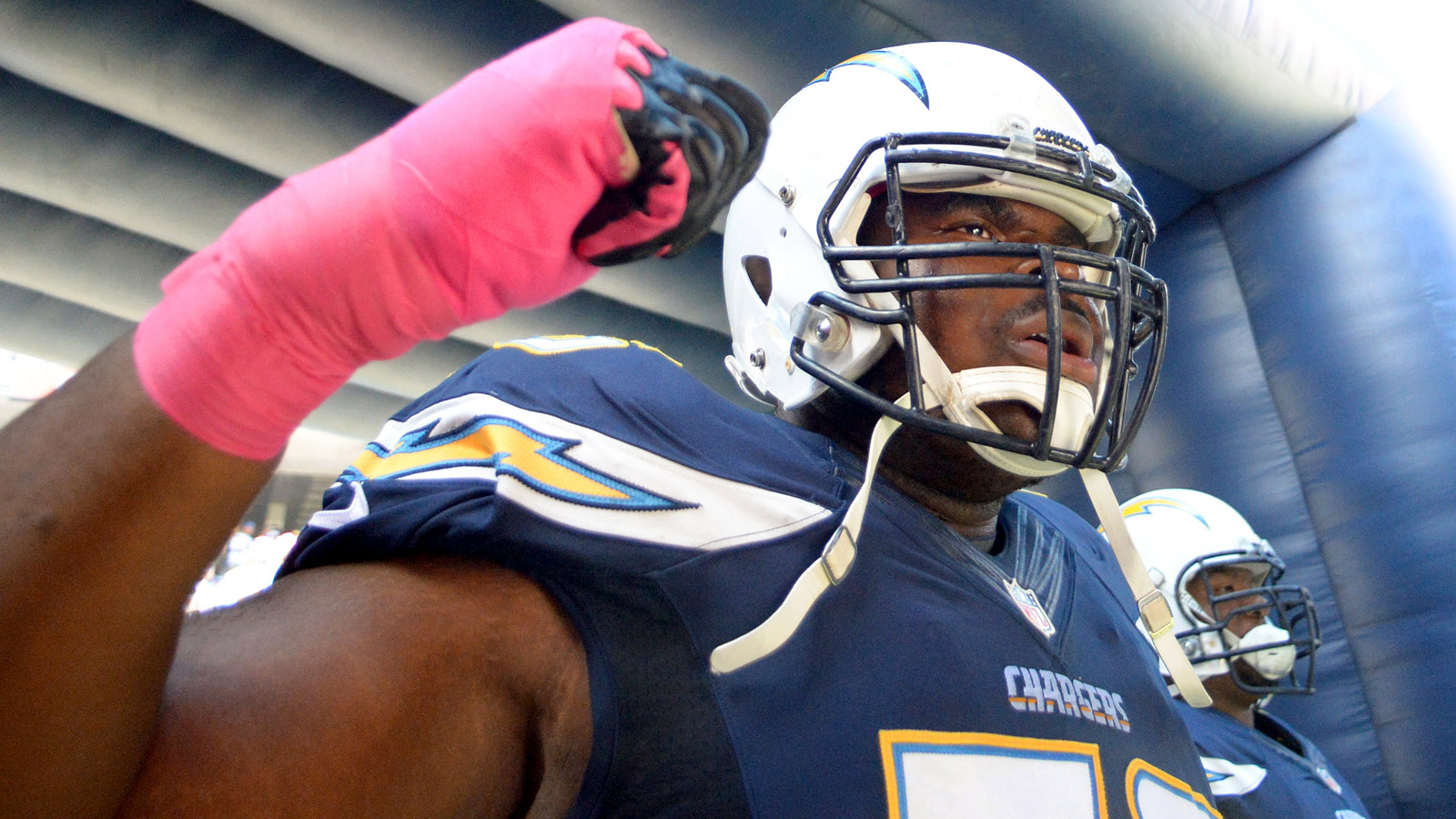 D.J. Fluker finally shifted to guard, if only for a few snaps. But it was enough to prompt reporters to ask head coach Mike McCoy if he's considering a full-time position shift for his mammoth right tackle.
"He'll be playing center tomorrow," a joking McCoy told reporters. "They'll be really asking you questions when you're playing center."
McCoy really has a plan for Fluker — he's just not willing to divulge it in June. Offensive linemen across the league are playing out of position this time of year to knock the rust off.
But Fluker's case is different because of weight and circumstances. The Alabama product says he'll start the regular season between 330 and 335 pounds.
That might not be enough to hold off a career right tackle like Joe Barksdale, who joined the Bolts just as questions about Fluker's future at tackle hit a peak.
Fluker, for one, thinks a little weight loss will go a long way for a bounce-back year at tackle.
"People don't understand that five pounds will make a difference in how you play," Fluker told ESPN. "You might think that two pounds doesn't make a difference, but it actually does. It's either that down block that you have to get, and you're not quick enough to get there, or that reach block that you have to get. Five pounds makes a difference."
(h/t ESPN)