Chargers fans upset with Pro Football HOF for this Junior Seau banner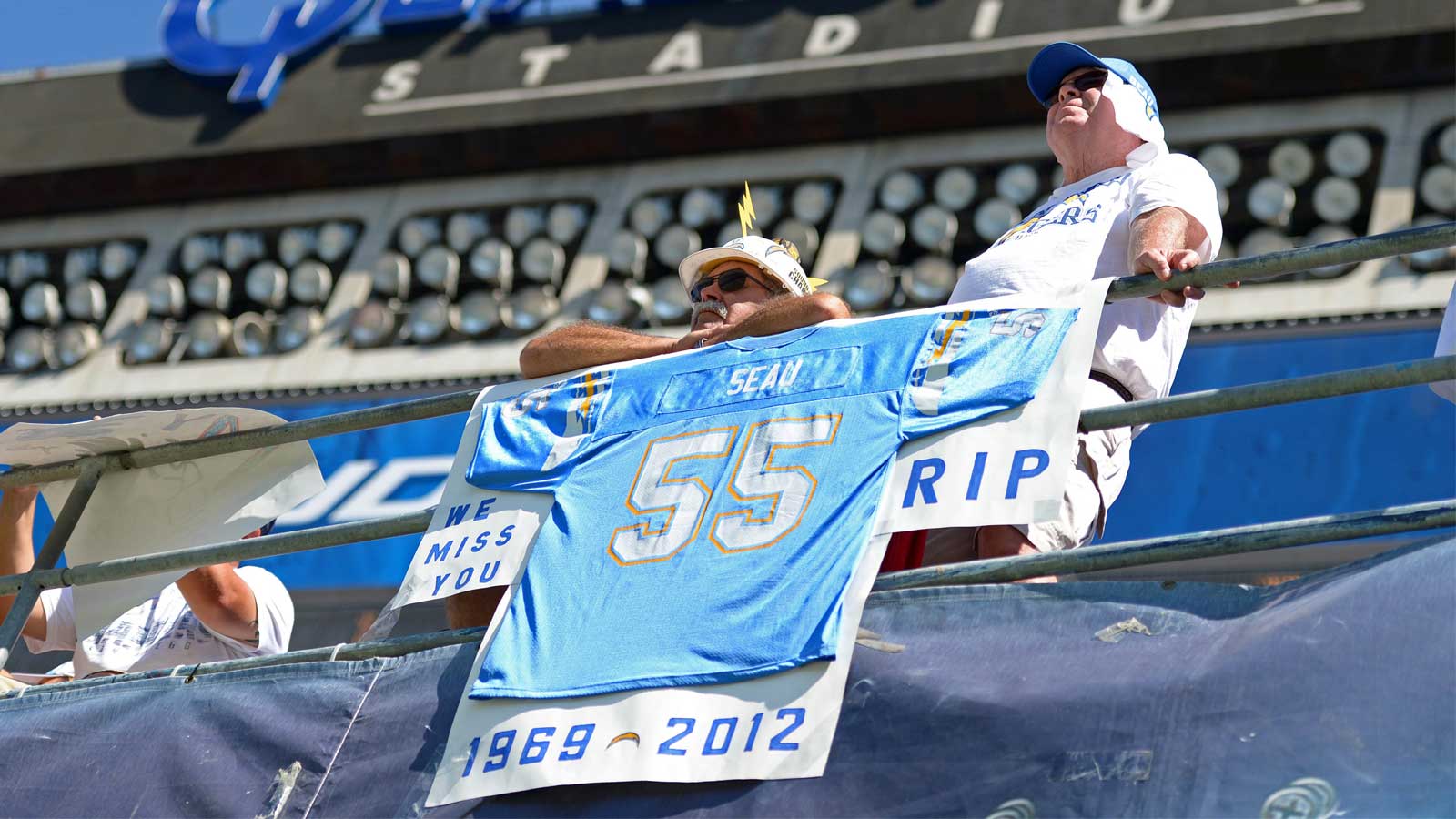 The Pro Football Hall of Fame keeps dropping the ball when it comes to Chargers' legend Junior Seau.
First, they attempted to prevent Seau's family from speaking at his Hall of Fame induction on Saturday. Now, they're upsetting induction-goers by depicting Seau — but not as a Bolt.
The HOF banner at Canton features one of the greatest Chargers of all time, Junior Seau, in a Patriots jersey. Ugh pic.twitter.com/63hLQYkQX7

— Marty Caswell (@MartyCaswell) August 6, 2015
Jerome Bettis isn't on that banner as a St. Louis Ram. Tim Brown isn't in a Tampa Bay Buccaneers' jersey, either.
Seau was the face of San Diego's defense in the 90's. He only spent four seasons in New England. Chargers fans are doing the math and they're not happy.