Chargers at Panthers: Highlights, score and recap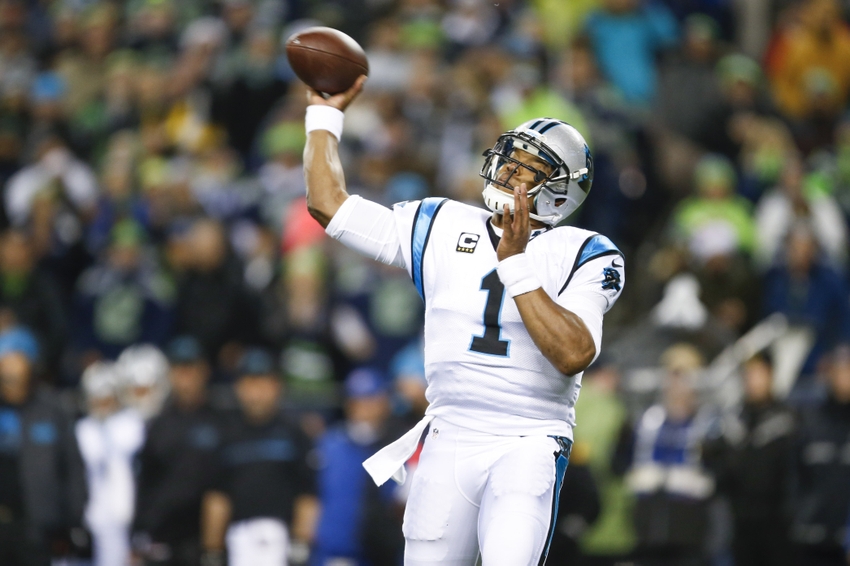 The Carolina Panthers will host the San Diego Chargers on Sunday afternoon. Here are all the highlights, recap and the final score.

0

0
The Carolina Panthers (4-8) host the San Diego Chargers (5-7) for an early Sunday afternoon kickoff in Week 14. Kickoff from Bank of America Stadium in Charlotte is at 1:00 p.m. ET and FOX has the telecast.
San Diego has been eliminated from the AFC West race at 5-7 on the year. The Chargers will need the Denver Broncos (8-4) to either lose out or go 1-3 in their final three games to have a shot at getting the No. 6 seed in the AFC Playoffs. San Diego is pretty much out of it in the AFC Playoff picture.
Carolina is three games back of both the Atlanta Falcons (7-5) and the Tampa Bay Buccaneers (7-5) in the NFC South standings at 4-8. A loss for the Panthers and either a win by the Buccaneers or Falcons will eliminate the Panthers from winning its fourth straight NFC South division title. Should the Washington Redskins beat the Philadelphia Eagles on Sunday and the Panthers lose to the Chargers, Carolina will be eliminated from the NFC Wild Card race.
Three Stars
Philip Rivers: Rivers will have a great game playing against a weaker Panthers secondary. Look for him to complete 65 percent of his passes for 315 yards, three touchdowns and one interception.
Jonathan Stewart: Stewart should be able to put up yards on the Chargers front seven. Look for him to have 15-plus carries for 95 yards and a touchdown. He'll have an additional two catches for 30 yards and a touchdown.
Joey Bosa: Bosa should have a great time against an inconsistent Panthers offensive line. Look for him to have three tackles, two for loss and a strip sack of Cam Newton.
Highlights
*POSTED LIVE AS THEY HAPPEN*
Next Game
The Chargers Week 15 game is against division rival Oakland. This AFC West rivalry game will be at Qualcomm Stadium on Sunday, Dec. 18 wth a kickoff at 4:25 p.m. ET and CBS will have the telecast.
The Panthers will have a tough road game in Week 15. They will have to play the Washington Redskins at FedEx Field on Monday Night Football. Kickoff from Landover, Maryland on Monday, Dec. 19 will be at 8:30 p.m. ET and ESPN will have the telecast.
This article originally appeared on