Chargers add former Broncos running back Ronnie Hillman via waivers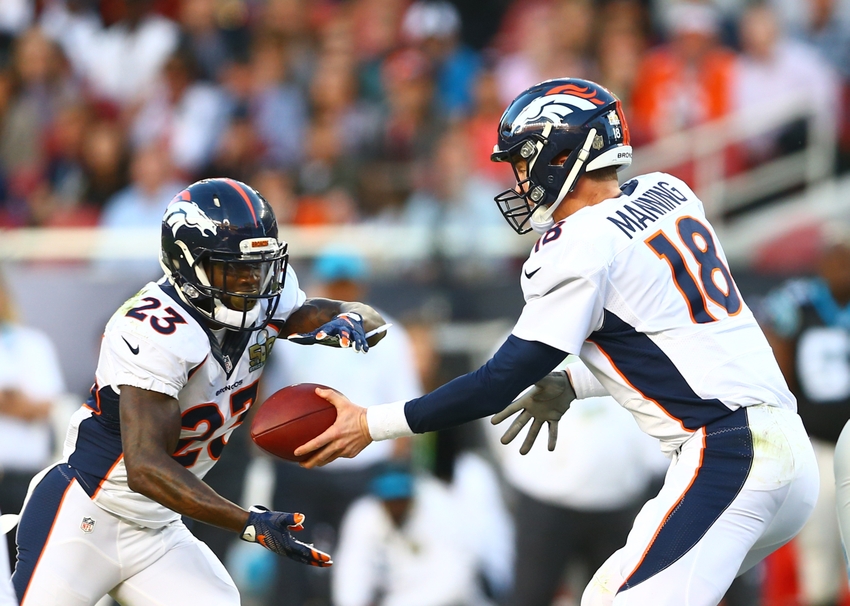 The San Diego Chargers made an interesting transaction on Tuesday, claiming former Denver Broncos running back Ronnie Hillman off waivers after he was released by the Minnesota Vikings a day earlier. The move brings Hillman, a star at San Diego State University, back closer to home.
After being selected in the third round by the Denver Broncos in the 2012 NFL draft, Hillman played in 48 games with the team, collecting a Super Bowl ring following the 2015 season, which happened to be his best statistically.
Hillman ran for a career high 863 yards and seven touchdowns in 2015, but the Broncos released him at the end of training camp prior to the start of this season. Hillman finished his stint in Denver with 1,845 yards and 12 touchdowns while averaging four yards per carry. He added 67 receptions.
Hillman was added to the roster of the Minnesota Vikings earlier this season after the injury to Adrian Peterson, but was used sparingly.
Now, San Diego gets a chance to revive his career and explore the possibility of him being the future backup to Melvin Gordon, especially since Danny Woodhead is set to become an unrestricted free agent at season's end.
Hillman spent two seasons in the backfield at SDSU. There, he racked up impressive numbers, including a sophomore season that saw him gain 1,711 yards on the ground. He rushed for 36 touchdowns and had a 5.7 yards per carry average in college, prompting the Broncos to spend a high pick on him.
The Chargers will need to see what he has left. With six games left in the regular season, there is time to find out soon, as the team can use Hillman to spell Gordon as soon as he gets a good grasp on the offense.
This could end up being a nice under-the-radar move for the Chargers, who released wide receiver Griff Whalen to make room for Hillman on the roster.
More from Bolt Beat
This article originally appeared on