Case Keenum Reacts to Losing Rams' Starting QB Job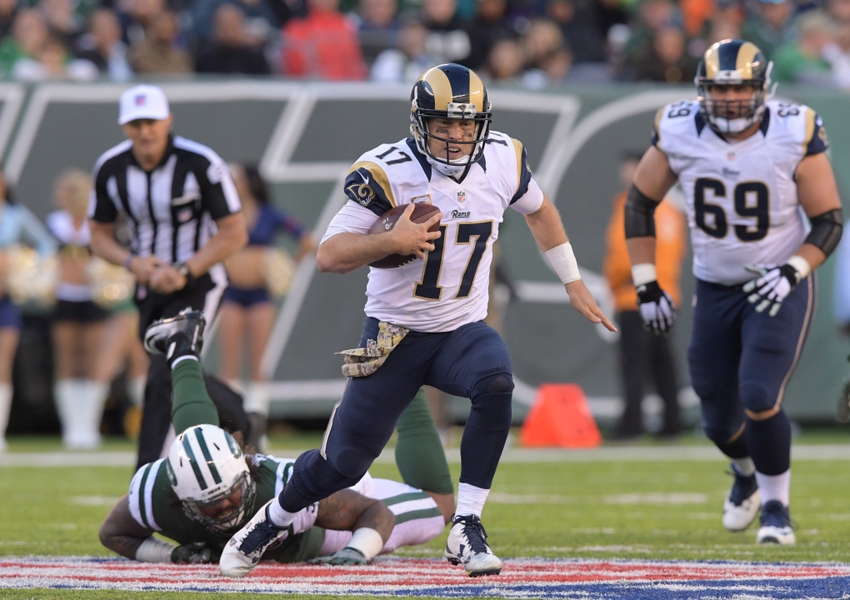 Los Angeles Rams quarterback Case Keenum is out as the team's starter and gave his thoughts to the media for the first time since losing his job.
Case Keenum officially got the boot from the Los Angeles Rams' starting quarterback job on Tuesday and has now been relegated to backup duties behind No. 1 overall pick, Jared Goff.
The 28-year-old simply didn't play well enough to justify keeping his job. Keenum is posting one of the worst total QBRs in the NFL and was the head of an offense that ranks near the bottom of the league in all major categories.
When asked about the timing of the move, Keenum said he was surprised when the decision came down and wasn't happy about it, per Alden Gonzalez of ESPN:
"Obviously surprised. Obviously I wasn't happy; I want to play. That's why I play football, is to play football. To be the quarterback, to be the guy with the ball in his hands. With that being said, I trust coach fisher, I trust the coaches and their decision."
Despite being surprised, Keenum admitted the switch to Goff was inevitable, according to Greg Beacham of the Associated Press:
"I guess you could look at the situation and say it was always going to happen, but in my mind it was my team."
Keenum has had a rough road with the Rams. He's seen everything from terrible offensive droughts – partly because of him – to fans chanting for Goff and even Tim Tebow to replace him. Through it all, Keenum has handled it with class and hasn't made waves at all during the process.
Keenum has likely seen his last snap with the Rams, barring an injury to Goff. He'll be an unrestricted free agent at the end of the 2016 season and will probably look to keep his hopes of being a starting NFL quarterback alive.
Where that will be remains to be seen.
This article originally appeared on