Case Keenum Channels Donald Trump in Response to Election Question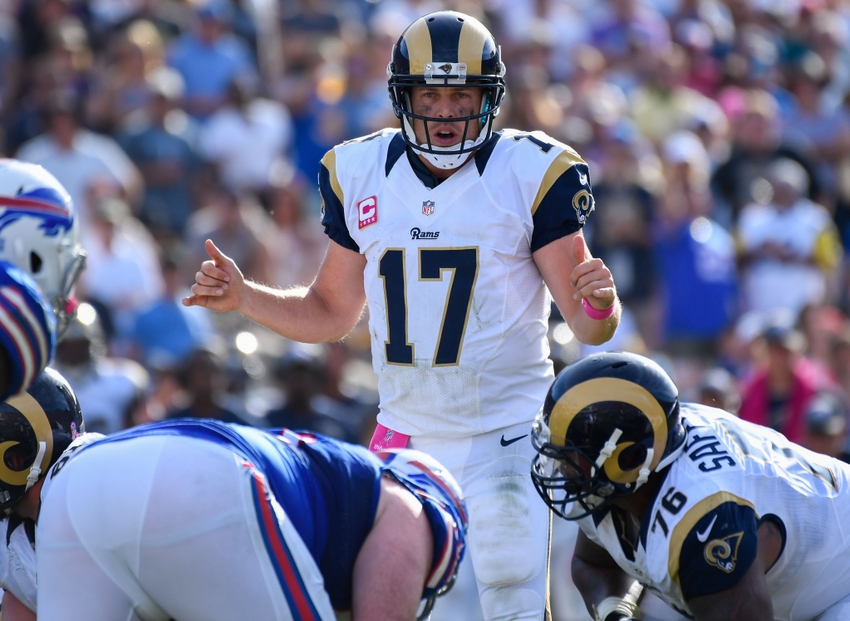 Los Angeles Rams quarterback Case Keenum channeled president-elect Donald Trump on Wednesday when he was asked about the election by reporters.
The questions about the historic 2016 presidential election were sure to come rolling in for athletes in all sports. Los Angeles Rams quarterback Case Keenum gave his thoughts on Donald Trump's victory on Wednesday.
Keenum used the main slogan from Trump's campaign when the media inquired about his thoughts on the election, which he also intertwined with the current problems the Rams are having:
Case Keenum's thoughts on the election: "Our goal is to Make This Offense Great Again."

— Alden Gonzalez (@Alden_Gonzalez) November 10, 2016
I can't imagine there will be too many people in California who will be happy with his use of Trump's slogan, regardless of the context. We have no clue who Keenum supported in the election, by the way.
Exactly how Keenum and the Rams plan on making the offense great again is a mystery. Up until this point, there's no reason to believe this team can improve anything.
Los Angeles' offense has been brutal this season, as it ranks 32nd in passing and 31st in rushing. Keenum has been a big reason for his team's struggles, along with offensive line woes and a lack of an emphasis on the run of late that has led to Todd Gurley's disappearance this season.
Fans are screaming for No. 1 overall pick Jared Goff, however it's likely the rookie signal-caller isn't ready or else he'd be out there by now. After all, Keenum has done nothing to be deserving of keeping his job, therefore it would seemingly be obvious to insert Goff.
This article originally appeared on