Carson Wentz leads NFL jersey sales since Sunday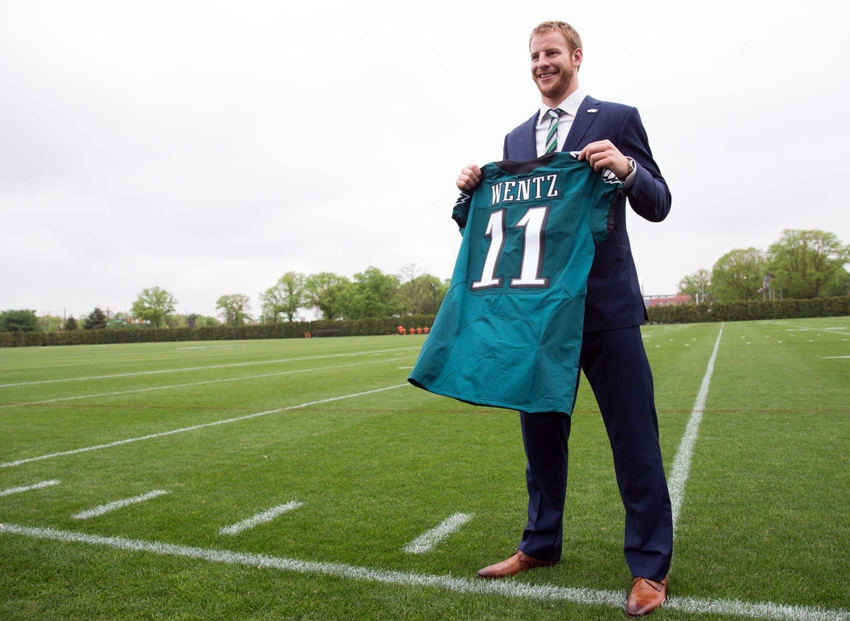 The NFL universe is in love with Carson Wentz.
The world is Carson Wentz's oyster.
After a spectacular showing in his first career start against the Cleveland Browns Sunday, Wentz now leads all NFL players in jersey sales since his regular season debut.
Behind Wentz in jersey sales are Odell Beckham Jr., Tom Brady, Dak Prescott (LOL) and Antonio Brown, according to Fanatics.
It's unbelievable how quickly Wentz has blown up. Obviously, Wentz is the No. 2 overall pick in this year's draft, so it's not hard to see why he is getting so much exposure. But at the same time, Wentz was expected to be the Philadelphia Eagles' third quarterback for most of, if not all of the 2016 only a week or so ago.
While it's easy to get excited about Wentz, it may be a good idea to take a step back and understand that he is still a young quarterback with a long way to go before he can officially be deemed an elite quarterback. For the moment, though, let us bask in the glory of Wentz's dominant showing Sunday.
More from Inside the Iggles
This article originally appeared on