Carolina Panthers: Should Cam Newton Be Labeled a Game-Manager?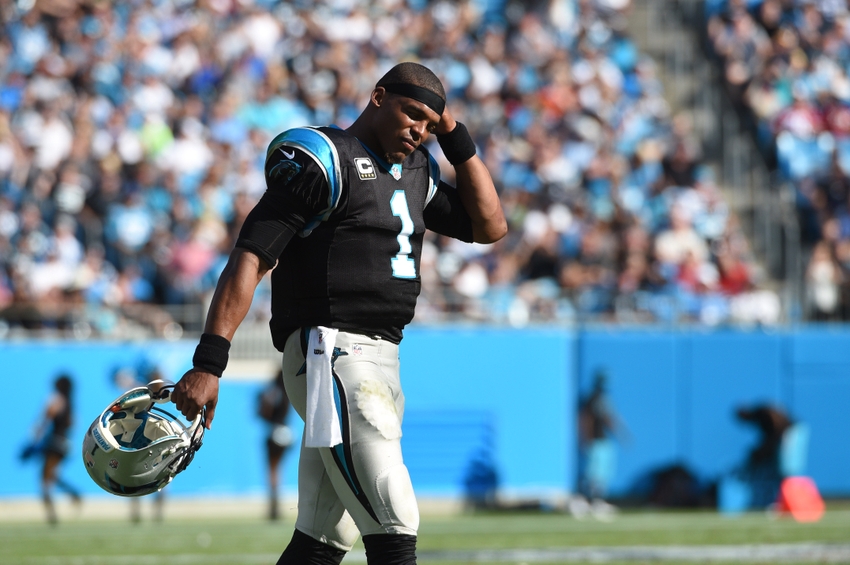 Cam Newton is the catalyst that makes the Carolina Panthers offense go and his struggles are indicative of the team's current state.
Franchise quarterbacks are often the target of disdain and the benefactor of great success. When things are going great, the signal caller under center receives praise. But let the season go down the drain and fans will quickly call for said player to get benched. Carolina Panthers quarterback, Cam Newton has seen both of those arguments.
Last season he was riding a wave of success that pushed him to winning the 2015 NFL MVP award. This season, the Panthers are 4-6 and struggling to stay alive in the postseason race. While the blame hasn't fallen all on Newton's shoulders, one must wonder how greatly his play has impacted the organization.
It's clear that Newton is struggling in ways that he didn't hit last year. Across the board, the former No. 1 overall pick finds himself not playing up to the same standards that he established during last season's 15-1 run. For example, Newton's touchdown to interception ratio is back to the levels which made many experts question him early in his career. He's thrown seven interceptions through 10 games compared to the 10 picks he threw all of last season. Nearly every measurable is down across the board this year and it's apparent on the field of play.
Even as a dual-threat quarter back, Newton's running game has been on a downward trend this season. His attempts are down, which correlates to the lower total yardage at this point in the season. It seems as if Newton is unable to find that momentum or second gear that allows him to break open the big plays that became common place during 2015. The Panthers are playing with one of their most talented rosters in recent years, but that hasn't translated into the type of offensive output that many were expecting.
With six games remaining on the season, there's an opportunity to correct the current trajectory, however the situation is partly out of Newton's control. Teams are getting to him much more often and while each moment doesn't result in a sack, Newton is getting hit much more often in each game.
The offense line was question mark heading into this season and they've impacted how well Newton is playing as a runner and a passer. The front office hasn't found the right combination of linemen to get some protection for their star player which is visible in how the entire offense is performing.
Cam Newton must turn around his play if the Carolina Panthers are expected to make the postseason. The final six games of the season feature some tough defenses, but Carolina has played well against some of the best in the league—minus some late breakdowns. This offense has yet to fire on all cylinders and if Newton returns to the form that fans witnessed last season, it would be very hard to count this team out regardless of their current record. Yet, everything starts and ends with the man wearing number one on the field.
This article originally appeared on