Panthers coach Ron Rivera is worried about the 'mental health of the team'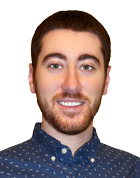 The Carolina Panthers have gone from a Super Bowl participant to eliminated from playoff contention in Week 13 – all in the matter of 10 months. Their shocking fall from grace has been the result of an underwhelming defense and disappointing play from the league's reigning MVP.
Now that their season is all but over, coach Ron Rivera is concerned. He's not worried about the fallout from Cam Newton being suspended for not wearing a tie, he's concerned about how the Panthers have failed to meet expectations.
"You are concerned about that, the mental health of the team," Rivera said Monday, via the Charlotte Observer. "We're disappointed. Our expectations were so high. But this is the situation we're in and there's no turning around. We've got to go out and do what we're capable of and make the best of it."
There's not much the Panthers can do from here on out besides play hard and try to salvage a terrible season with a few wins down the stretch. If nothing else, the Panthers will get a good look at how the roster stacks up ahead of next season.
Rivera, like the rest of his team, wanted to make it back to the Super Bowl and put together another stellar campaign.
"I'm concerned about the team more than anything – the players and coaches in the locker room," Rivera said. "I thought we had the makings of a good team. We had a good (training) camp and we all had grand expectations. I really wanted to get back to the Super Bowl. But we haven't capitalized."
Newton is one player to keep an eye on when it comes to attitude and perception, especially with the recent Tiegate controversy. Rivera has to keep him focused despite the fact that there's nothing to play for in the season's final four weeks.