Josh Norman asked to be taken out of the game against Odell Beckham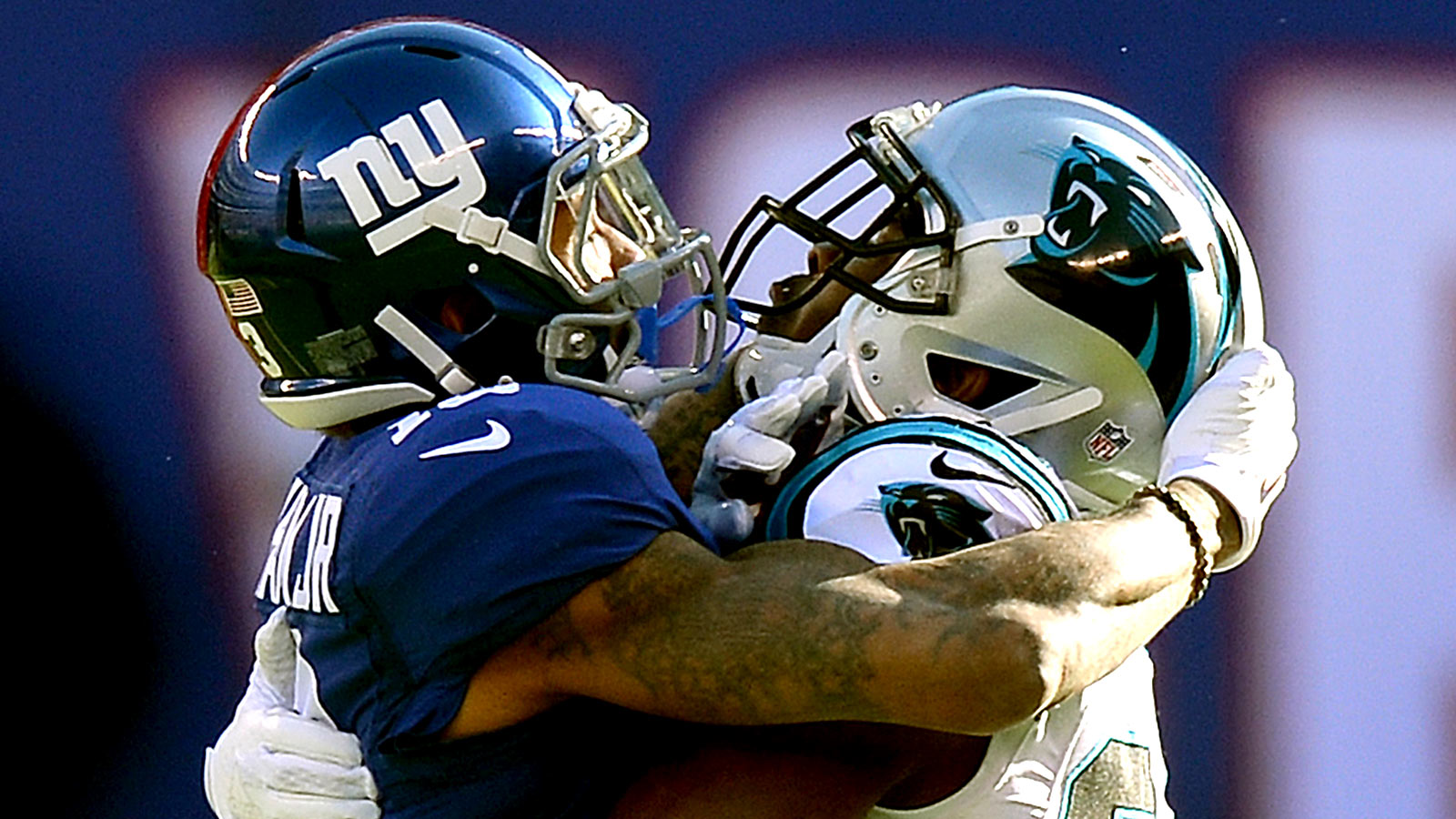 Josh Norman burst on the scene in 2015, emerging as one of the best cornerbacks in the game today. And in turn, the Carolina Panthers plan to pay him like one after slapping the All-Pro with the franchise tag.
One game that stood out during his coming-out party came in Week 15, when the Panthers took on the Giants on the road, just three wins away from going 16-0. It wasn't so much Norman's performance that stood out, but it was his battle with Odell Beckham Jr. that caught headlines.
The matchup had no shortage of coverage leading up to the game. It was a showdown between the NFL's best young cornerback and wide receiver. Needless to say, it turned out to be an unforgettable one thanks to the on-field brawl, of sorts, between Norman and Beckham.
Beckham was later suspended one game for his head-hunting cheap shot, while Norman was fined more than $25,000 for his involvement. Many criticized then-Giants coach Tom Coughlin for not taking Beckham out of the game, though his job was on the line.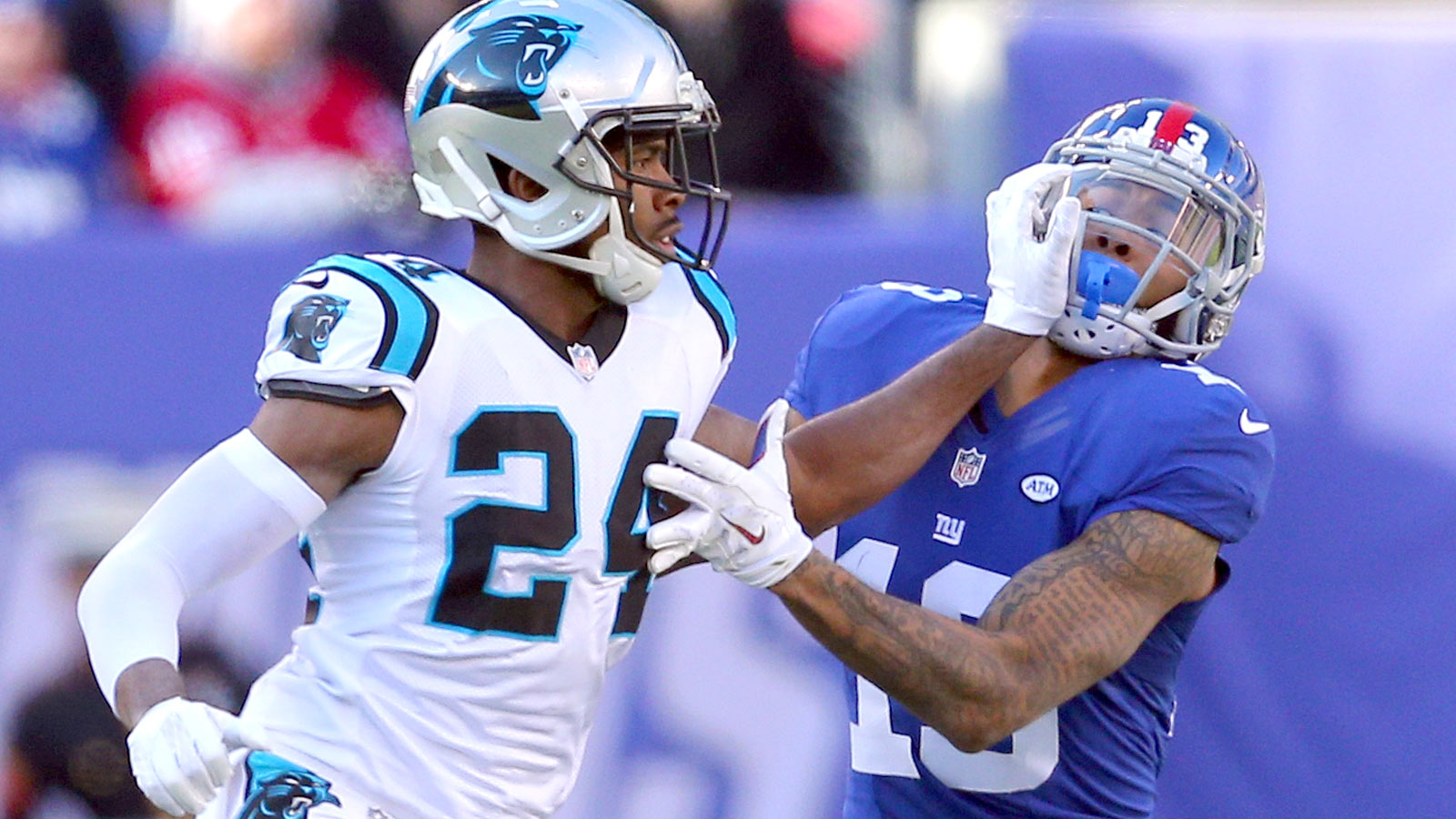 Norman, on the other hand, asked head coach Ron Rivera to pull him out.
"Darn right I did," Norman told Skip Bayless on ESPN's "First Take" Thursday. "I know me. I really would have gotten into a physical altercation out there. That's my mindset. It's like, 'You've got to get me help, coach.' "
Neither player was taken out as the Giants mounted a wild comeback late in the game, only to come up short. After the game, Coughlin answered questions about possibly benching Beckham, saying he gave it "strong consideration." Rivera also said he would have done the same for Norman had Beckham been removed.
Prior to this point, Norman hadn't revealed that he wanted to take a seat on the bench. He certainly didn't back down from any challenges on the field from Beckham or by the media following the game, but he made it clear on Thursday that he wanted no part of what was going on between him and Beckham.
Aside from the back-and-forth shots they exchanged after the whistle, it was Norman that got the best of Beckham that day. Besides one 40-yard catch and run by Beckham — a play in which Norman wasn't covering him — he was held to five catches for 36 yards. That gave Norman more firepower to argue he's one of the best cornerbacks in the game today.
On Thursday, he took it a step further, claiming he's one of the best corners of all time. Here's how he ranked himself:
1. Dick "Night Train" Lane
2. Mel Blount
3. Deion Sanders
4. Charles Woodson
5. Josh Norman/Darrelle Revis
"That's just where I'm at right now and my mindset," Norman said. "I want to be the best. If you've got a problem with that, so be it."
He still has a long way to go before he's considered among Sanders and Woodson — and especially Lane. Once again, however, Norman shows no lack of confidence in himself.