Carolina Panthers had the perfect Twitter reaction to Sunday's trouncing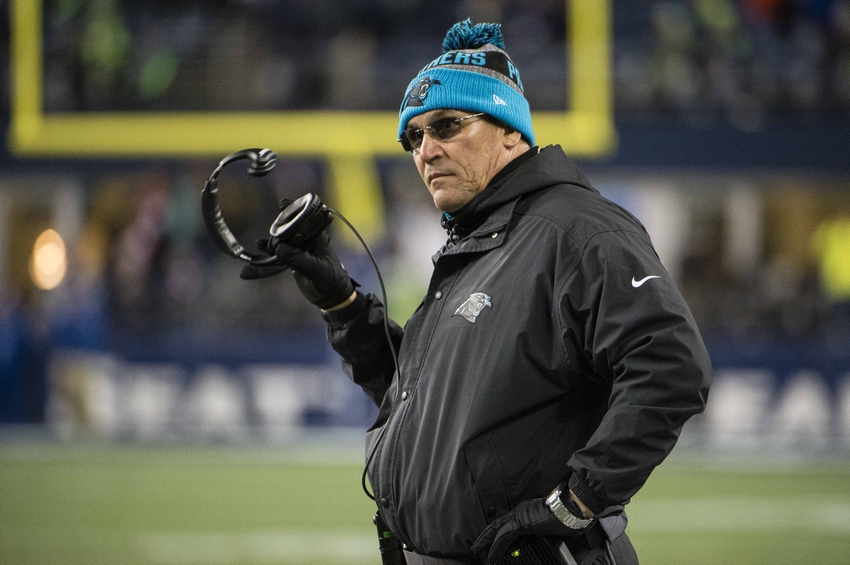 The Carolina Panthers' social media people had the perfect Twitter reaction to the team's trouncing on Sunday Night Football.
Nothing went right for the Carolina Panthers on Sunday Night Football. They didn't lose one of their star defenders the way the Seattle Seahawks did, but with Luke Kuechly already out and the Panthers sustaining a 40-7 beatdown on the road, there wasn't much to be positive about.
After making the score 10-7, Cam Newton and the Panthers were shut out the rest of the way. Their defense was abused by Russell Wilson and company, and the loss ensured that Carolina would once again miss out on putting together back-to-back winning seasons.
The Panthers aren't going to be in the playoffs after last year's Super Bowl run, and it's been tough to be a Carolina fan lately.
Rather than beat around the bush, the Carolina Panthers' official Twitter account embraced it head on:
As per usual, people on Twitter love to tag the actual accounts of the teams they're raging on/about, so it's no surprise the lovely social media people on the Panthers' accounts had their mentions blowing up during such an ugly game.
From disappointed Panthers fans to bragging Seahawks fans to neutral fans just making jokes at another team's expense, there was plenty of virtual rage, sadness and all-around negative feelings on the Twittersphere Sunday night. The Panthers reacted the only way they could: Just go with the flow.
More on FanSided:
Not only is the GIF perfect because it's cute and self-deprecating, but it's also perfectly fitting: A cat shedding a tear while looking at its phone is a pretty damn accurate representation after the Panthers played like a bunch of cuddly kittens Sunday night.
The lesson, as always, is that when life knocks you down, sometimes it's best to just embrace it and move on. As long as you're laughing, at least you're not crying.
This article originally appeared on