Cam Newton reveals how his conversation with Roger Goodell went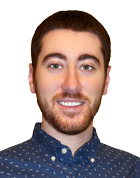 Cam Newton was heated after Sunday's win over the Arizona Cardinals. Not because he was disappointed in his play, but because of the fact that he felt unprotected by officials on the field. He called it "bullcrap," ripping officials for taking the fun out of football and causing him to feel unsafe.
In addition to his criticism of the officials, Newton also said he was going to have a chat with Roger Goodell about his gripes. That conversation took place on Tuesday, and Newton discussed it briefly during his press conference Wednesday.
Newton's biggest issue with Sunday's officiating was the fact that Calais Campbell wasn't flagged for hitting him low in the pocket. It wasn't an overtly dirty play or anything, but it did put Newton at risk of an injury.
The hit occurred in the pocket, which is where Newton would like additional protection from the referees.
After talking about the situation in short, Newton went full Bill Belichick saying, "I'm focused on the Los Angeles Rams."