Cam Newton shares adorable photo of his son with NFL Honors trophies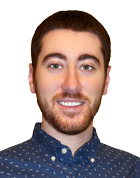 Cam Newton's season didn't end the way he hoped, falling one win short of Dabbing his way to his first Super Bowl ring. Instead, he was forced to settle for a pair of shiny new trophies for being named league MVP and Offensive Player of the Year.
On Friday, Newton received those awards in the mail. He took to Instagram to share this adorable photo of his son, Chosen, surrounded by his trophies. Yet, as Newton points out in the caption, there's one award missing from the photo — one he wants more than the others: Super Bowl MVP.
Despite coming up short on his quest to give Carolina its first Super Bowl, Newton had a better season than most. He took home several awards along the way, and has a son named Chosen. It was hardly a disappointing season for the 26-year-old quarterback.