Cardinals at Vikings Preview, Predictions, and More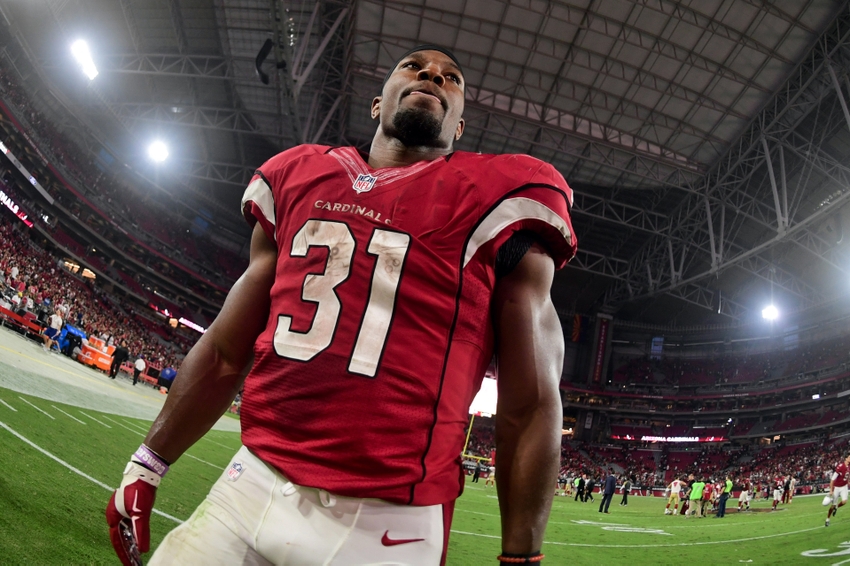 Arizona Cardinals vs. Minnesota Vikings
The suddenly scolding hot Arizona Cardinals head up north to Minnesota to take on a Vikings team that have lost four-straight entering Week 11. Here's a matchup between two teams that are headed in complete opposite directions as of late; Minnesota took the league by storm, bewildering opponents to a 5-0 record before going on bye, Arizona was expected to be a contender once again but lost two of their first three games.
Now the Vikings have lost four in a row, gave away their lead in the NFC North and their identity on defense. Meanwhile, Arizona has won three of their last five games, also tying with the Seattle Seahawks in that span.
David Johnson has continued his MVP-caliber season for the Cardinals. However, their defense and the play of Carson Palmer the question marks of this playoff caliber team. Both the NFC North and NFC West are packed tight in the race for divisional supremacy, if either team could make a run they may nudge themselves ahead of the pack.
Keys to Victory
Arizona has one of the best running backs in the NFL and Minnesota has shown to be vulnerable these last few weeks between the tackles on defense. It seems as if the Vikings defense is trying to do too much, leaving players who aren't gap sound where they shouldn't be. Bruce Arians should limit the passing game as much as the Cardinals can afford to and feature David Johnson.
Minnesota may also be short Eric Kendricks, Captain Munnerlyn, and Xavier Rhodes, so just as long as the Cards stay cautious in Minnesota and allow their defense to control the game they should be fine. Minnesota finds itself in desperation mode, this could almost be considered a must win game for the Vikings.
The defense has to find its way back to respectability once again, while the offense simply has to figure out how to gain a yard. The passing game and protection has looked much better under the guidance Pat Shurmur, but the running game is pedestrian at best.
In all honesty, Minnesota needs Adrian Peterson back, but since that will not be happening for at least another month according to Mike Florio of ProFootballTalk. The bruiser in Asiata is not getting it done and McKinnon has not been as dynamic as he once was. Offensive line play is partially to blame, though a running back should be able to wiggle his way for at least a yard.
Rick Spielman, Mike Zimmer, and company rid themselves of a nagging issue at kicker, releasing Blair Walsh earlier in the week. Maybe a jolt like this will spark the team, or could quite possibly sink them as well. There's no telling where this Vikings team is headed, right now their playoff aspirations are looking pretty bleak.
Odds
Point Spread: Minnesota -2
Moneyline: Minnesota -135, Arizona +115
Over/Under: 40
Prediction
Minnesota couldn't stop Theo Riddick, Jordan Howard, and last week they nearly allowed a 100 yard rushing game to  undrafted rookie Rob Kelley of Washington. Now you are telling me they have to stop David Johnson? Not happening. I predict that Johnson piles up 150 total yards, at least, and a touchdown to help guide his team to victory. The Vikings are struggling in every phase right now and I doubt a visit from the Cardinals is exactly the pick-me-up game they need.
Pick: Arizona Cardinals: 27, Minnesota Vikings: 20
This article originally appeared on