Cardinals at Falcons Live Stream: Watch NFL Online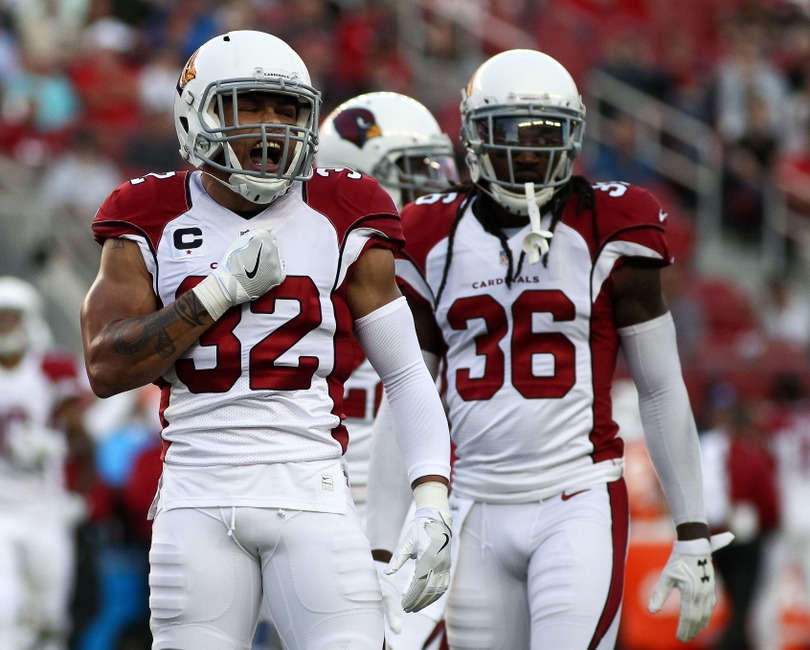 The Arizona Cardinals face the Atlanta Falcons at the Georgia Dome in NFL Week 12. Here's all the info you need to watch online.
Things haven't gone even remotely close to as planned or predicted for the Arizona Cardinals. The 2016 NFL season currently stands as a major disappointment for Bruce Arians and his team. However, there's still a bit of room for them to turn it around. They need to start winning, though, and quickly to do so. Consequently, a victory over the Atlanta Falcons in the Georgia Dome in NFL Week 12 would be a great start.
Carson Palmer has been an absolute bust this season, dealing with injuries and clear mental woes. He's been hugely hindering the defense and even lessening the impact of star running back David Johnson. Even worse, though, has been the offensive line, getting both men killed far too often. The defense has been solid-to-great all year and should get a huge boost on Sunday. Tyrann Mathieu is slated to likely make his return from injury. Against the Falcons, that could be huge.
Atlanta boasts one of the best offenses in the league at their peak. The connection between Matt Ryan and Julio Jones is an absolute monster that teams almost can't contain no matter who's on the roster. That said, this is a team prone to late-season struggles and they could start to falter again in Week 12. We'll see if the Cards can bring that about.
The broadcast for this big NFC matchup is going to be on FOX on Sunday. As with every out-of-market game, you can stream it online with NFL Sunday Ticket and NFL Sunday Ticket.TV. You can access either service online or through the app using a paid subscription.
Details for Sunday's games are below:
Date: Sunday, November 27
Start Time: 1 p.m. ET
Location: Atlanta, GA
Stadium: Georgia Dome
TV Info: FOX
Live Stream: NFL Sunday Ticket
We've been expecting the Cardinals to turn it around all season, but it hasn't happened yet. This could be the week, though, as a road win in Atlanta would be huge for them. It may be a tough task, but the Falcons have to be on the lookout for a big upset come Sunday afternoon.
More from NFL Spin Zone
This article originally appeared on