Can the Dallas Cowboys Be Trusted with Injury News?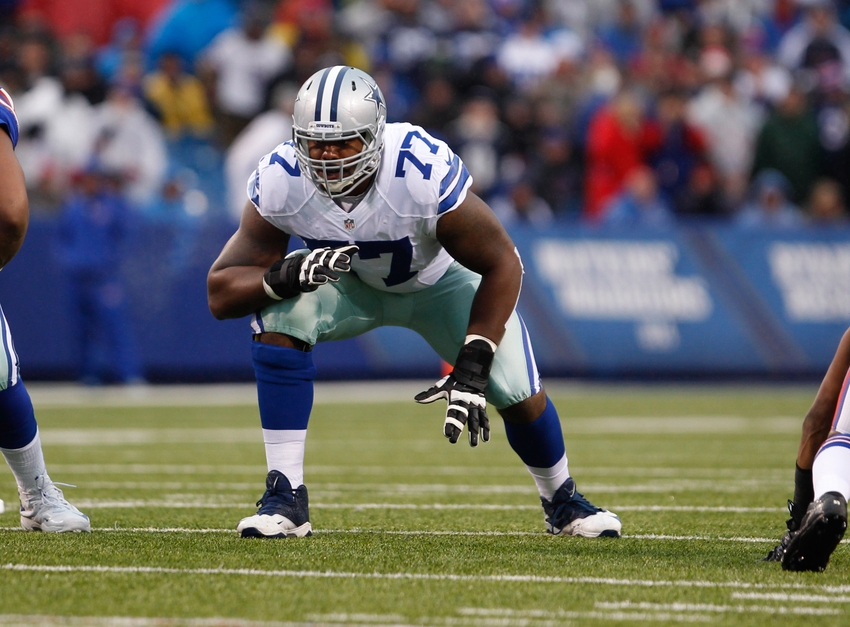 It is hard to trust the Dallas Cowboys when it comes to news about injuries when the team's owner and general manager claims not to know what's happening.
The Dallas Cowboys beat the Chicago Bears on Sunday night and they were impressive doing so. However, they came out of the game with a few bumps and bruises that may make the next few weeks tough on the team.
It was rough hearing the Cowboys were already without left tackle Tyron Smith and slot cornerback Orlando Scandrick before the game, but the injury news just kept on coming.
The first piece of news came on Monday, when it was learned that starting left guard La'el Collins was going to miss extended time with a toe injury. While that's not good, at least the Cowboys have a legitimate starter in Ronald Leary behind him. Leary is veteran member of the offensive line and with Collins struggling a little bit, Leary might be an upgrade right now. Credit the team with not moving him in the off-season for exactly this reason.
Then there was the injury to wide receiver Dez Bryant, who hurt his ankle/leg when it was trapped underneath a defender. Bryant shrugged off the injury, continued to play and scored his first touchdown of the season in the fourth quarter. It seemed all was fine with Dez, since he was able to finish the game.
After the win Bryant and Collins were off to get MRI's. According to Dallas general manager Jerry Jones, though, apparently Dez didn't get one. Speaking on 105.3 The Fan in Dallas during his usual Tuesday appearance, Jones mentioned that Bryant did not have an MRI, but might as some point.
"He hasn't taken an MRI to my knowledge, so I'm assuming he's going to go," Jones said according to NFL.com. "He certainly finished the game out. That in and of itself is a good indication, it doesn't mean he's going to be free of the symptoms or the injury, but again we may look at an MRI before this day is over."
How is it possible that the owner and general manager of a team, especially one who is as involved as Jones, doesn't know if one of his best players had an MRI and assumes he will play?
Like so much else with the Cowboys, there is too much confusion surrounding Bryant's injury. It shouldn't take three days to get an exam of Bryant's injury, and it Jones should know something about what is going on.
Why is this team so selective and sketchy with injuries? Remember, quarterback Tony Romo was fine for two days after their preseason game against the Seattle Seahawks before we knew there was a fracture in his back. And tight end James Hanna, like former Cowboy Anthony Spencer before him, just had a bone bruise in training camp, which required surgery weeks after the fact.
It's situations like this that make Cowboys fans skeptical about the team and how they deal with injuries.
Jerry Jones and the Cowboys should stop sending mixed signals; those who pay close attention to the team are now onto their game and it isn't fooling fans anymore. If Bryant is legitimately hurt, then tell us. If the receiver is sore, but good to go next week, let us know.
It's difficult to trust Jerry Jones on his best day and it's even tougher to believe what the Dallas Cowboys report on injuries.
In other words Cowboys fans, hold your breath until you hear otherwise with Dez Bryant. The truth will eventually come out.
You can chat with or follow Ben on twitter @BenGrimaldi
This article originally appeared on