Can Mike Hull keep his spot in the middle of the Miami Dolphins defense?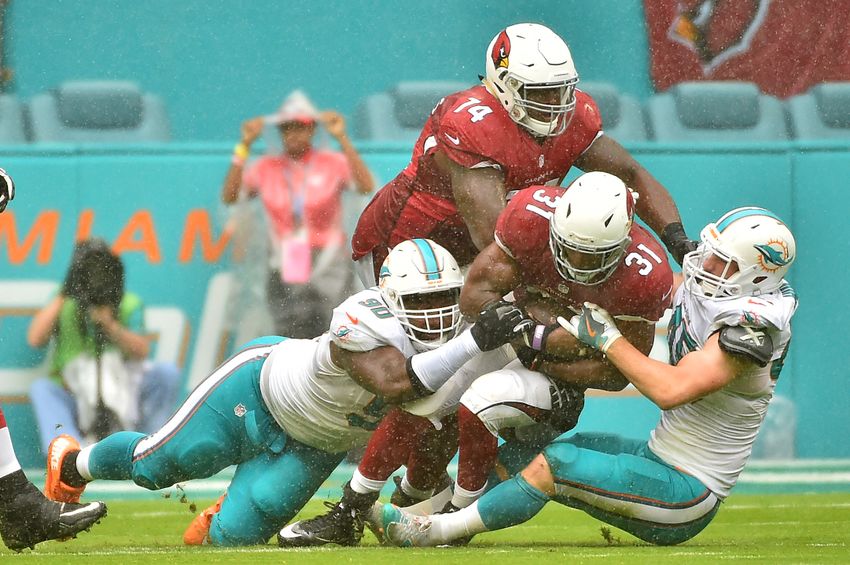 Mike Hull was forced to step in as a starter for Kiko Alonso yesterday against the Arizona Cardinals.  Did he show enough to keep the spot in the middle of Vance Josephs defense?
Yesterday's game against the Cardinals was a huge test for the Dolphins defense.  After getting burned against the Baltimore Ravens many had low expectations for the group against David Johnson and the Cardinals.
Arguably the best running back in pro football this season, Johnson was expected to torch Miami in both the running and passing game.  While he had another solid game he was ultimately held in check.
In his first start as a pro Hull filled in admirably.  In yesterday's action he made eight tackles (six assists) and positioned himself in the right spot to intercept Carson Palmer on Arizona's first drive of the game.
While it's only a small sampling Hull proved he deserves a shot.  And although Alonso has had success in his first season in Miami it's obvious his natural spot isn't in the middle of a 4-3 defense.
Word is Alonso looks to play this Saturday night against the New York Jets.  While he's recovering from the broken thumb he's also been nursing a hamstring injury for a few weeks.  The latter injury is what could hold him back as Miami fights for a 2016 playoff spot.
Miami's ultimate recipe for success at the linebacker position would be to move Alonso to weakside outside linebacker and plug Hull in the middle.
This article originally appeared on