Can Chiefs overcome injuries again in 2016?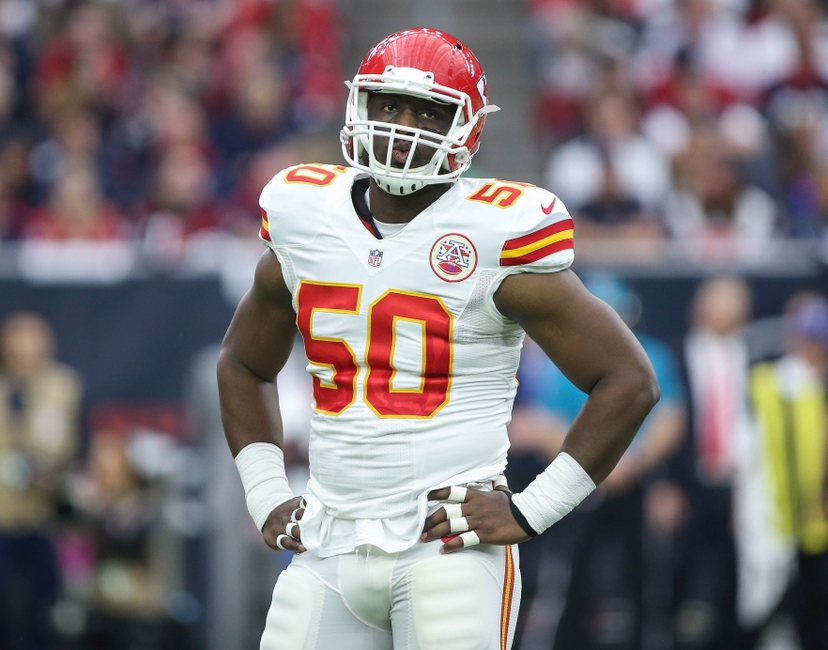 In 2015, the Kansas City Chiefs were steeled by adversity — namely, an early-season injury to All-Pro running back Jamaal Charles.
The team was at the business end of a 1-5 season and facing a perilous situation sans one of its most versatile offensive skill players. Kansas City would later learn that they had one of the most talent-rich backfields in the National Football League when Charcandrick West and Spencer Ware both went on to have breakout seasons. Careful roster management, by general manager John Dorsey, helped the team withstand injuries at that position. If the Chiefs are to take another step towards a Lombardi trophy in 2016, they'll need the same luck at other spots.
Last week, we learned that star outside linebacker Justin Houston will miss the first six weeks of the regular season. He'll begin the season on the physically unable to perform (PUP) list. Kansas City will have to tread water without its best pass rusher until at least late October. They'll do so with one veteran and a group of largely untested backups.
The Chiefs are notably excited about the offseason campaign of rookie Dadi Nicholas. Though, it's impossible to know how his progress in the third and fourth phases of the team's summer program will translate when the real bullets start flying. Dezman Moses is another young hopeful they'd like to see contribute, but he has just four sacks in three NFL seasons. If third-year man Dee Ford can eke out a living in Houston's stead, an aging Tamba Hali and the rest of the defense can probably do enough to get them through a tough stretch of early games. If not, there's a good chance that a young group of cornerbacks could be exposed by some of the league's savviest veteran quarterbacks. 
Josh Mauga will miss the entire 2016 season with a labral tear in his hip. He was placed on the team's injured reserve list before their final preseason matchup with the Green Bay Packers. Justin March has impressed for the second-straight preseason, but he's not the prototypical thumper the Chiefs need next to Derrick Johnson. His role is to eliminate lead blockers so Johnson can scrape over the top and flow to the ball carrier.
March is at his best when he's attacking the ball (like Johnson). He's best served spelling Johnson, but that may be why the team released Ramik Wilson, another backer south of 240 pounds who isn't fit to be the take-on backer in this scheme, and claimed former Packer Sam Barrington off of waivers. If the Chiefs are to stay one of the league's best run defenses, they'll need someone who can absorb blocks and allow other defenders to shoot gaps and make plays. Don't be surprised if Barrington isn't the eventual starter next to Johnson.
The NFL's best teams find ways to overcome injuries. Quarterback Peyton Manning played just ten games for the Super Bowl-defending Denver Broncos last year. The Carolina Panthers spent their entire 2015 campaign without receiver Kelvin Benjamin. Despite that, those two teams represented their respective conferences in the Super Bowl. If the Chiefs are to follow in their footsteps, they'll need "next man up" to be more than obligatory coachspeak.
Do you expect the Chiefs depth to keep them afloat while starters Justin Houston and Jamaal Charles make a full recovery? Which young players give you reason to believe they can succeed in spite of a few, key absences? Use the comment section below to start the discussion. As always, we appreciate your readership and support!
More from Arrowhead Addict
This article originally appeared on