Can Cardinals' Palmer bounce back from injury-ridden 2014 season?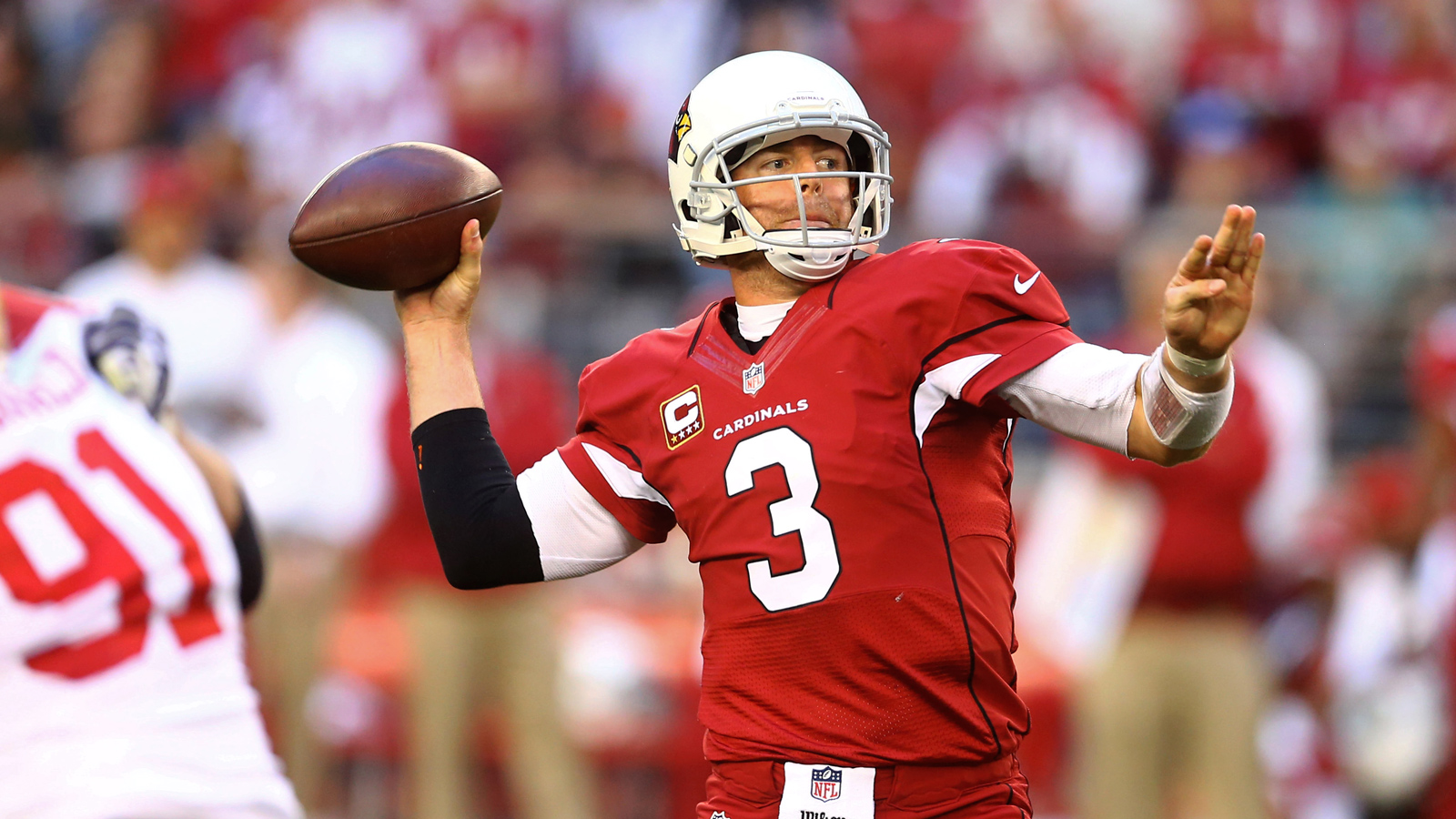 One of the bigger question marks surrounding the Arizona Cardinals this season: Carson Palmer's health.
Palmer is 35 and he will be coming off a second major injury — a tear of his ACL on Nov. 9, 2014 against the St. Louis Rams that forced him to miss the remainder of the season. Prior to injury, the former Heisman Trophy winner looked like one of the top signal-callers in the league.
His stats through six games: 271 passing yards per contest, 11 touchdowns, three interceptions. The most important stat, however, was the 6-0 record in games he started under center.
In fact, since Week 8 of 2013, the USC product owns the best starting record in the NFL — better than Tom Brady, Peyton Manning and Russell Wilson.
However, a recent league-wide poll, via Mike Sando of ESPN Insider, Palmer was viewed as a 'Tier 3 QB,' or someone "who [is] good enough to start but need lots of support, making it tougher to contend at the highest level."
The concerns about his knee, particularly at his age, was a factor in ranking Palmer so low.
"He plays well as a stationary dropback QB," a personnel director told Sando. "He can find his receivers. If he is comfortable in the system, he can make all the throws, finding his first, second and maybe his third read. He is a system guy now."
Carson Palmer has the best W-L record in the NFL since Week 8 of 2013. pic.twitter.com/RJS0yeuj7p

— NFL on ESPN (@ESPNNFL) July 21, 2015
Whether he's a system guy or not — at least now — the numbers don't lie for Palmer, considering his win-loss record in Arizona.
His health is the determining factor.
(h/t ESPN.com)