Cam Newton won't call opener against the Broncos a Super Bowl rematch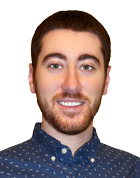 The last meaningful game football fans were treated to came in February, when the Denver Broncos toppled the Carolina Panthers to win Super Bowl 50. The first contest that counts in the 2016 season will feature the same two teams, and it kicks off on Thursday when the regular season gets underway.
The rematch of the big game is sure to draw millions of eyeballs as the Panthers seek revenge, but Carolina quarterback Cam Newton doesn't view it as a rematch. Instead, it's just another game.
"A lot of people want to make it a rematch. It's not a rematch," Newton said via the Associated Press. "It's just our next opponent."
Everything about this game screams "rematch," and it's a hugely important one. Both teams are Super Bowl contenders despite undergoing key changes in the offseason. Two things remain the same, though: Newton and Broncos Super Bowl MVP Von Miller.
That was the highlight head-to-head battle of the big game last year as Miller unequivocally got the better of Newton. The loss visibly weighed heavily on Newton immediately following the game and throughout the offseason, which is understandable.
"No one likes losing, so I took it extremely personal," Newton said of the Super Bowl defeat.
The Panthers enter the season as favorites to reach the postseason out of the weak NFC South, while the Broncos have an uphill climb after losing both starting quarterbacks from a year ago.