Cam Newton, Ted Ginn Jr. Burn Cold Safety for Long Touchdown (Video)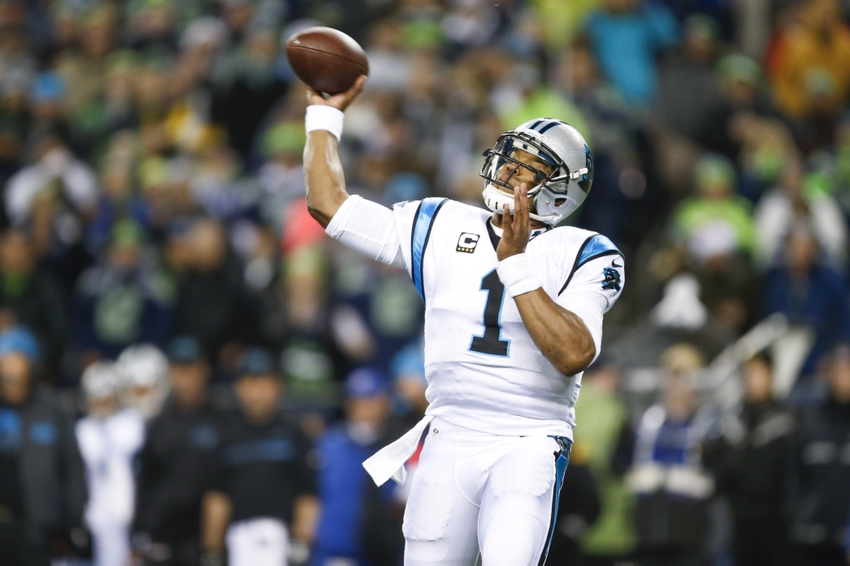 Cam Newton knows how to strike when the iron is hot, especially at a golden opportunity, like he did on Sunday Night Football against the Seattle Seahawks.
It's no secret that the Carolina Panthers have been quite the disappointment this season. From a lack of execution, urgency, and things not clicking like they used to last season, the Panthers are on the outside looking in. Luckily, quarterback Cam Newton was able to find some old-school mojo on Sunday Night Football with a familiar target.
After safety Earl Thomas was taken out of the game due to suffering an injury, Newton knew it was a perfect opportunity to hit the Seahawks where it hurt most. He connected with wide receiver Ted Ginn Jr. on a beautiful 55-yard touchdown pass. Take a look at the connection below:
Despite many believing that Newton isn't the same quarterback we all saw take the NFL by storm last season, he's still the best option the Panthers have under center. While the Panthers undoubtedly have a long offseason ahead, it's clear that Newton still has some of the best years ahead of him.
With the right support around him, he can once again return to glory. Plays like this illustrated his superb arm strength and ability to make big plays to turn a game back into his favor. It's not easy, but plays like the one above prove that Newton can still get the job done.
Overall, that cannon arm of Newton was on full display at that terrific play. Hopefully, as time goes on over the next year or so, he'll have better players around him to once again return to the top of the NFL.
This article originally appeared on