Cam Newton says he's not worried about his health after punishing Week 1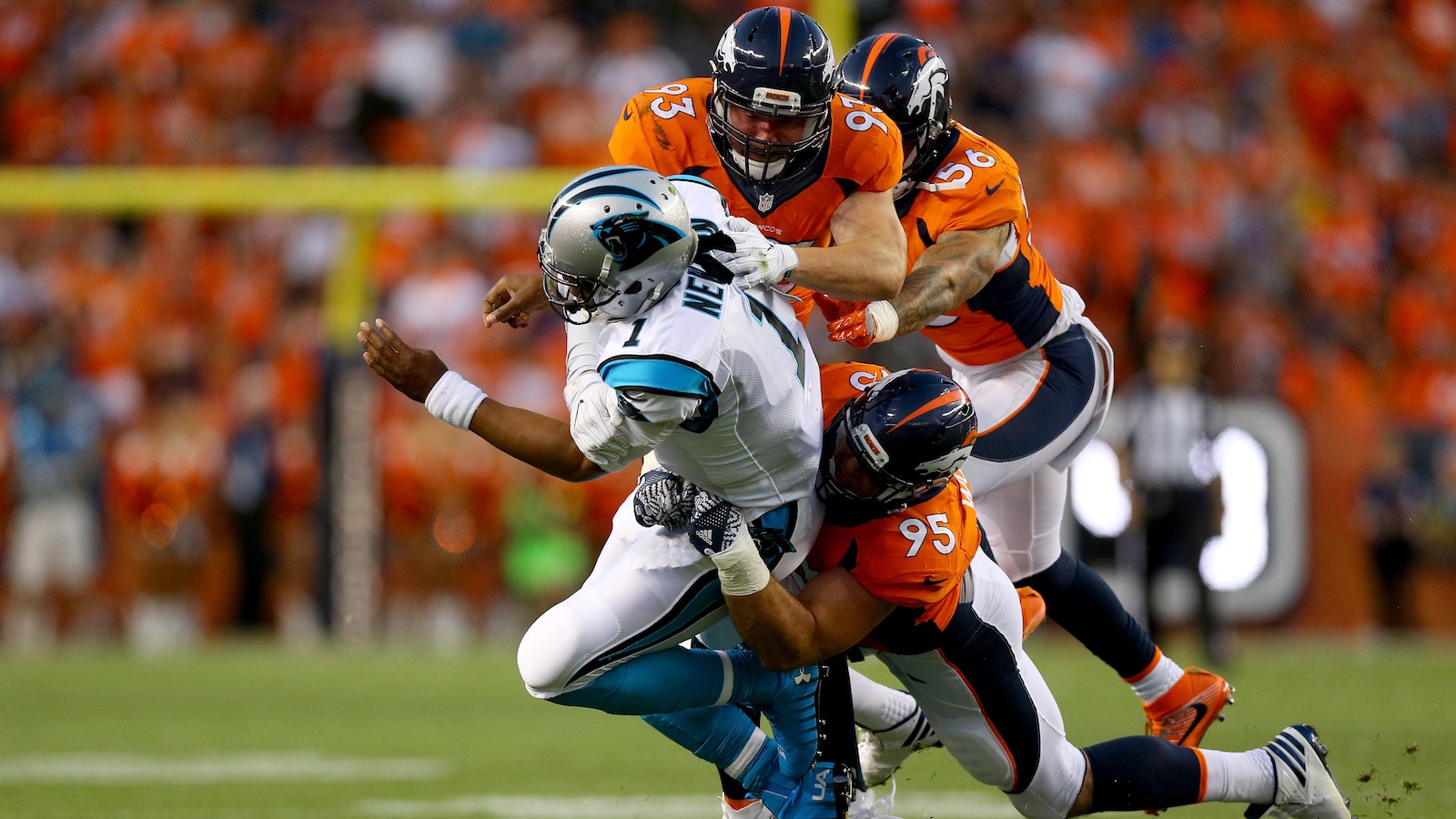 Cam Newton took a beating in the Carolina Panthers' Week 1 loss to the Broncos, so much so that two Denver players were reportedly fined for hits on the reigning NFL MVP.
But if you think that the punishment he took last Thursday will alter his approach to the game, Newton says that couldn't be further from the truth.
"Worry about what?" Newton said, via Pro Football Talk, when asked about his health. "I worry about winning. That's it. Winning. Winning football games. That's why I'm here. I'm not here to worry about retirement plans. I'm not here to worry about pensions. I'm not here to worry about worker's comp. I'm here to win football games, simple and plain. And this is a contact sport, this is a physical sport, and I play the games for the right reasons, for whatever coach asks me to do I'm going to do it. I'm here to win football games."
Despite being hit in the head a number of times in the opener, Newton was never taken out of the game to be examined for potential concussion symptoms. But the Panthers star doesn't believe he suffered any head trauma.
"I took a couple hits to the head but I don't think I showed any signs of being concussed. There was no wooziness. I've seen hits in the past where guys stumbled, and I've seen hits where it affects their play afterward," Newton continued. "That comes with football, it being a contact sport."