The 10 craziest stats from Calvin Johnson's illustrious career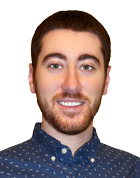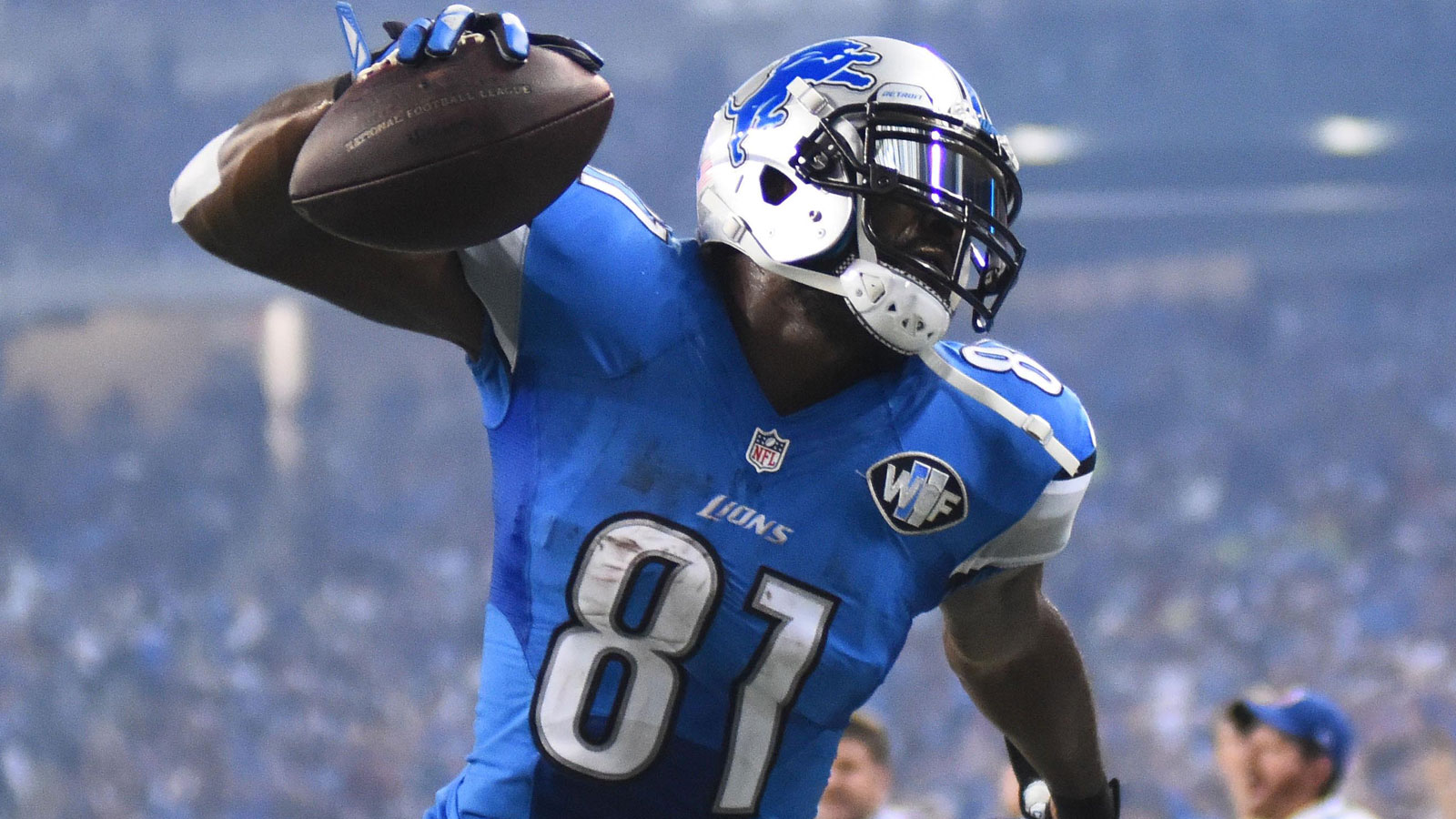 After nine incredible seasons littered with ridiculous catches, Calvin Johnson has decided to call it a career. He and the Lions made it official on Tuesday, just one day after Peyton Manning did the same.
The debate will rage on about whether or not Johnson is a future Hall of Famer. One thing that everyone can agree on, however, is the fact that Johnson was an outstanding wide receiver, and the best in the league during his prime.
Not only does Johnson, 30, hold several NFL records; he leaves the game just as Barry Sanders did 16 years ago: The best in franchise history at his respective position.
Johnson racked up 731 receptions for 11,619 receiving yards and 83 touchdowns in his career despite dealing with lingering knee and ankle injuries in recent years.
Regardless of how Hall of Fame voters view Johnson's career, Megatron will go down as one of the toughest receivers to cover — a guy who gave opposing coaches nightmares. The NFL will undoubtedly miss Megatron, as will QB Matthew Stafford and the entire Lions organization. Just check out some of the craziest stats from Johnson's decorated, record-breaking career.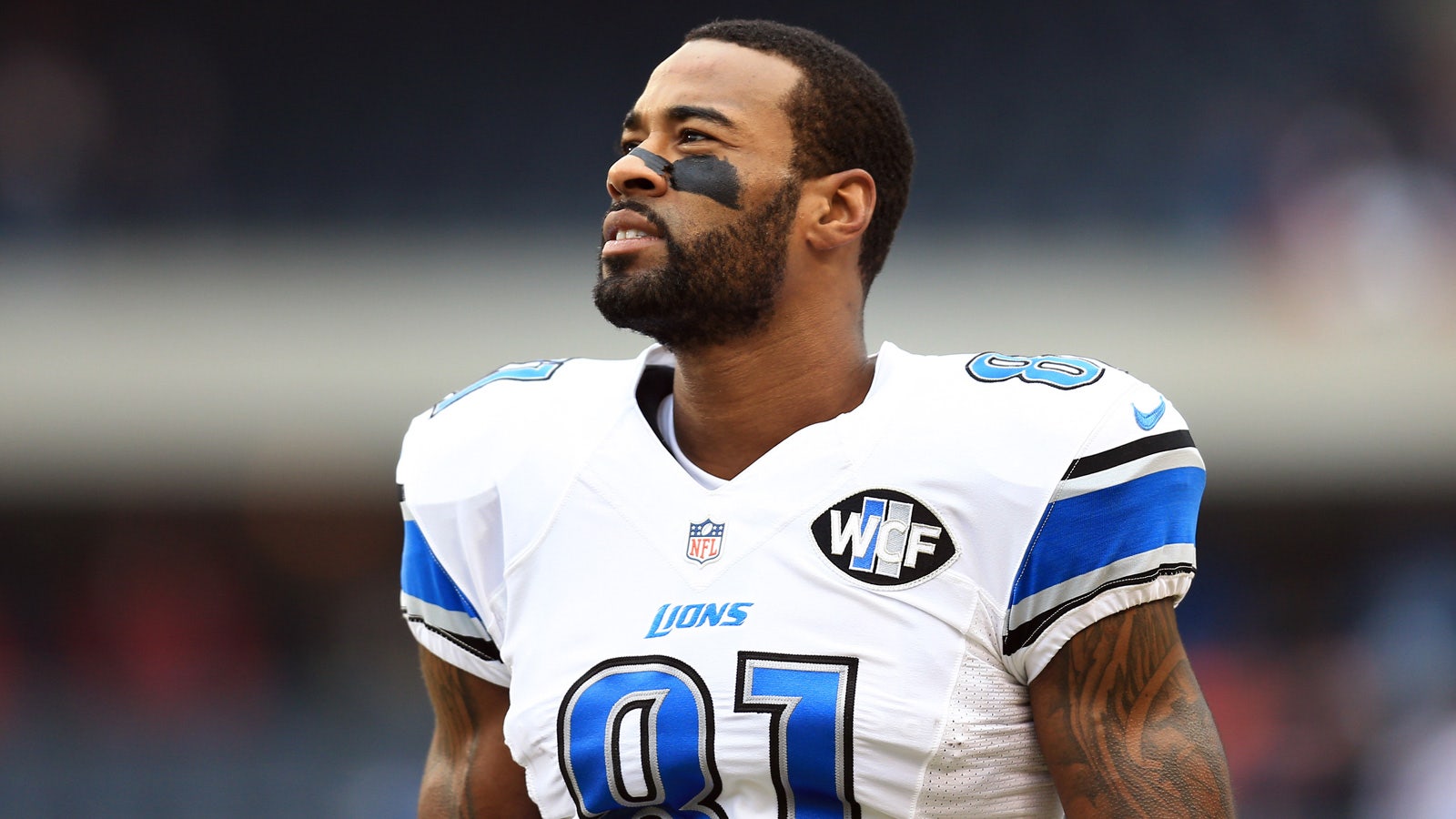 1. His 11,619 yards and 83 touchdowns are the most in NFL history for a player with no playoff wins. Yes, it's true. Calvin Johnson never won a playoff game. He only made the postseason twice. But the team's failures weren't his fault: Johnson consistently put up eye-popping numbers despite not having a dynamic No. 2 receiver to take away coverage until Golden Tate came to town.
2. He leads all players in receiving yards, receiving touchdowns and 100-yard games since coming into the league in 2007. It's hard to argue that Johnson wasn't the best receiver in the NFL when he was on the field. Those numbers prove exactly that as he was second to none since he was drafted second overall in 2007.
3. Johnson is one of five wide receivers to be taken in the top-two picks all-time. Only four other receivers have ever been taken either first or second overall in NFL history: Charles Rogers (2003), Keyshawn Johnson (1996), Irving Fryar (1984) and Lam Jones (1980). Johnson trails only Fryar on that list in receiving yards and touchdowns.
4. His 86.1 yards per game are No. 1 in NFL history among players who have played at least 100 games. The only player in NFL history to average more receiving yards per game is Julio Jones (95.4). Jones has played 65 games in his career, so in about three seasons, Jones could potentially unseat Johnson at the top.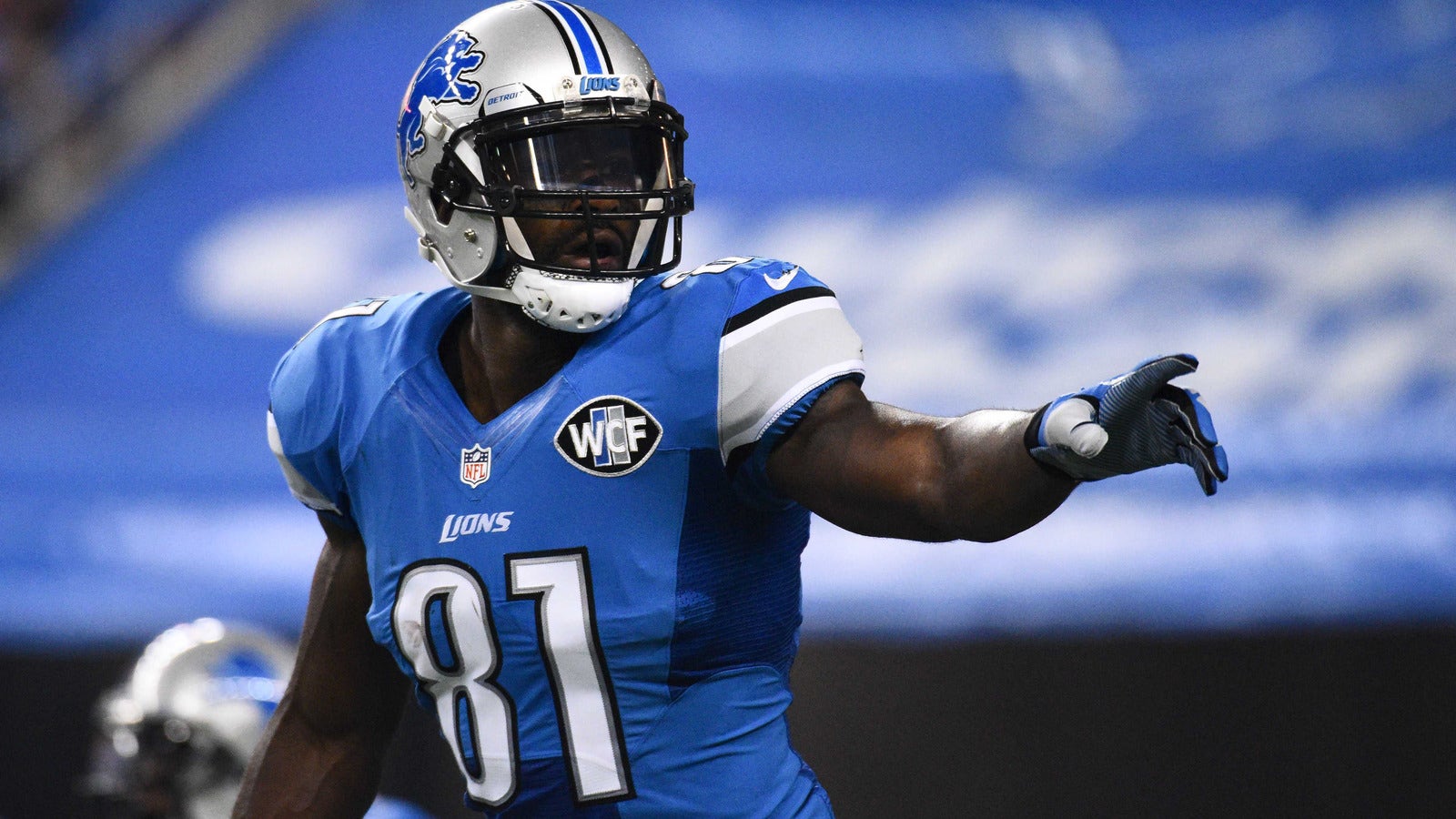 5. He holds the record for the most receiving yards (1,964) in a single season in NFL history. Who could forget the incredible season Johnson put together in 2012? He was just 36 yards shy of being the first player ever to record 2,000 receiving yards as he posted arguably the best season by a wideout ever. He was essentially unguardable.
6. He's the only player in the Super Bowl era to average more than 120 yards per game. In that same 2012 season, Johnson became the only player since 1967 to average at least 120 yards per game (122.8). No one could stop Megatron that year … not even Matthew Stafford's 17 interceptions.
7. His 329 yards against the Cowboys in 2013 are the second-most in a single game in NFL history. Brandon Carr? Nope. Morris Claiborne? Nope. Orlando Scandrick? Nope. No one in the Dallas secondary could cover Johnson on Oct. 27, 2013, as he single-handedly carried the Lions to a come-from-behind win over the Cowboys, 31-30.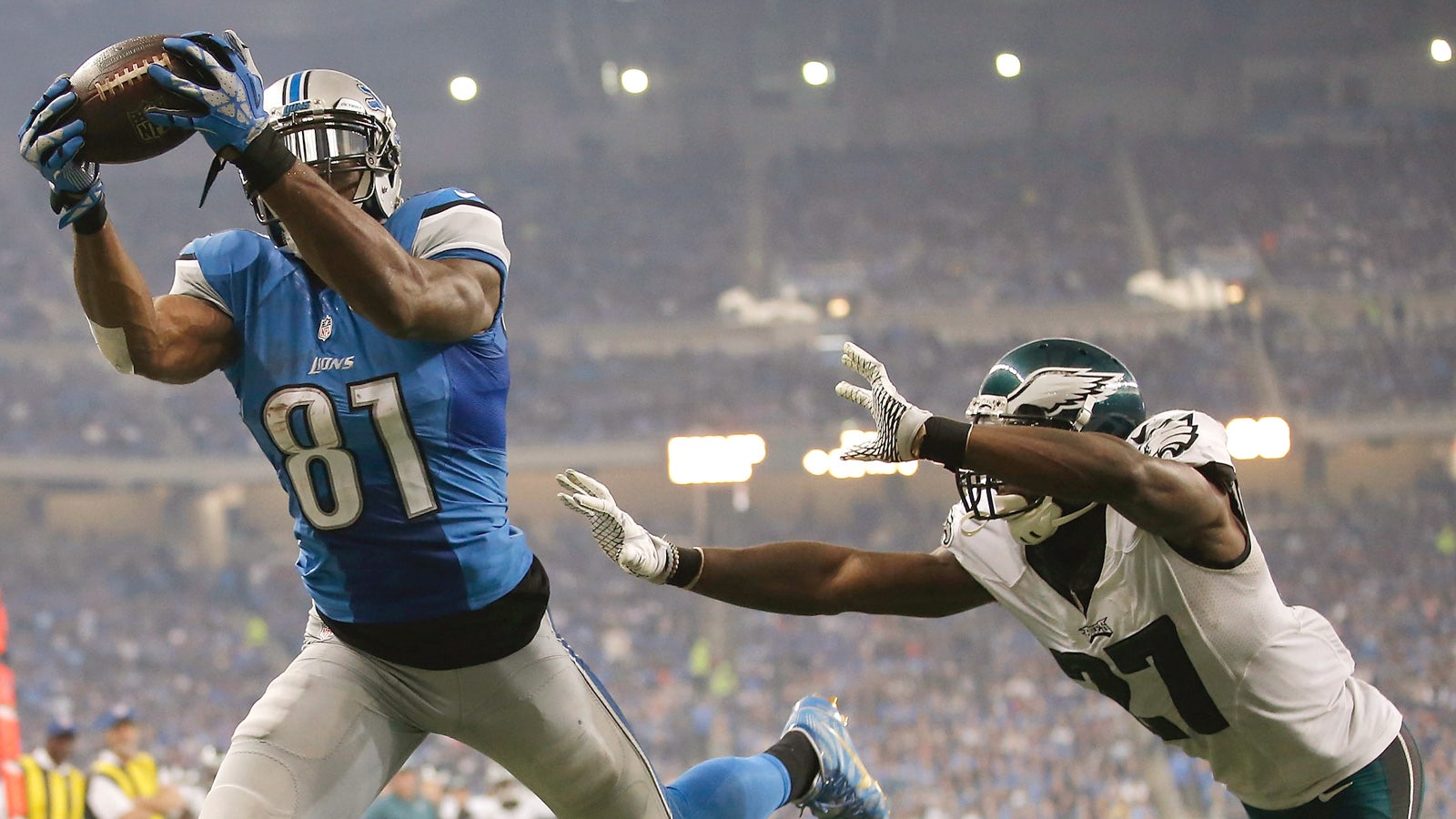 8. His 1,214 yards in 2015 are the most ever in a player's final season in the NFL. This is proof that Johnson was indeed still a dominant receiver despite being less-than-100 percent healthy for much of the season.
9. He has the third-most receiving yards ever in a player's first nine seasons. Johnson only trails Torry Holt and Jerry Rice on this list. This is some great company to keep.
10. Johnson accounted for 31 percent of Matthew Stafford's career passing yards and 34 percent of his touchdowns. That kind of production won't be easy for the Lions to replace. Stafford will likely never have another receiver like Johnson, and he'll undoubtedly miss him more than most will.