Buffalo Bills Will Test Ravens Offensive Line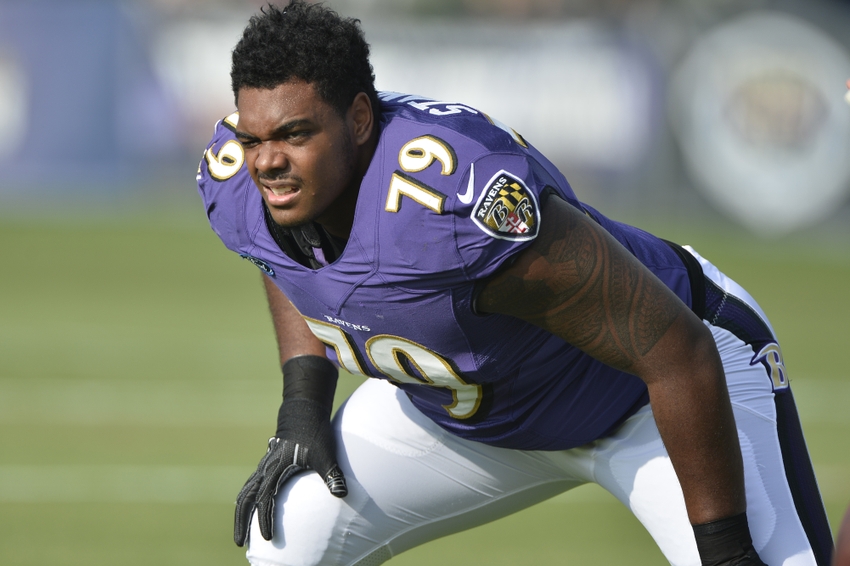 The Buffalo Bills Will Test The Baltimore Ravens and their offensive line:
Week one of the NFL season is finally here. On Thursday the Panthers have a rematch with the Denver Broncos. On Sunday the rest of the league gets busy. The Ravens battle will be at home, against the Buffalo Bills. 
The Bills defense has pass rushers and penetrators. Jerry Hughes is one of the best edge rushers in football. Hughes has had two 10 sack seasons in the past three years. This means Ronnie Stanley will get his first real test on Sunday.
Stanley certainly looked the part in preseason play. The rookie left tackle from Notre Dame showed no signs of a troubling transition. Stanley made good blocks. He gave us no reason for concern, quietly doing his thing. While its great to perform in the preseason, week one is a different thing.
We still have to wait to find out who will play next to Stanley. At the left guard position it could be John Urschel, who has been banged up in training camp. The alternative is starting Alex Lewis. If you've been paying attention, you know that the Ravens love themselves some Alex Lewis. Starting two rookies on the left side is eye-opening to say the least.
Rex Ryan coached teams like to blitz. His brother Rob, is the defensive coordinator of the Bills. The Bills defense will give the Ravens a full dose of the Ryan brand. Pass rush could come from anywhere and everywhere. It is a safe bet that Buffalo will try to exploit the left side of the Ravens line. Overload blitzes and Rex Ryan go together like peanut butter and jelly.
The antidote to this aggression is twofold. First the Ravens must establish the run game. Secondly they must get their running backs involved in the passing game. Screens are especially effective against the blitz and check downs help turn sacks into positive yardage.
The Ravens offense can schematically help the offensive line. The unit still needs to play well. There are no doubts about the right side. The left side still has to answer the doubt when it counts. The Bills are a good test.
This article originally appeared on