Bills head coach admits team's meetings with QBs could be a 'smokescreen'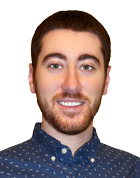 You can't believe everything you read or hear in the weeks leading up to the NFL Draft. Teams often meet with players or leak interest in others to throw off the rest of the league. These are called smokescreens.
The Buffalo Bills are one of the many teams creating smokescreens this offseason, and their new head coach will be the first to admit it. Well, kind of.
Sean McDermott said on Wednesday that the Bills' meetings with the draft's top quarterbacks – including Mitchell Trubisky, Patrick Mahomes and DeShone Kizer – could be a tactic to lead other teams to believe Buffalo wants to take a quarterback at No. 10.
"We'll take a look at those [quarterbacks], but it doesn't mean we're taking a quarterback," McDermott told Kiss 98.5 in Buffalo on Wednesday, via ESPN. "Maybe these last three or four trips were just kind of all a smokescreen, right? It's kind of like hiding your presents from your kids. You kind of put them in different spots and see, right? We'll just see. It's just a big mystery at this point. No one really knows. You never know who's going to be there at No. 10 when we pick. You just got to go do the homework and study it up."
The Bills restructured starting QB Tyrod Taylor's contract to keep him around for the foreseeable future, so drafting a quarterback in the first round would be a surprise. However, with the way Taylor's contract is structured, the Bills can get out of it after this season without much penalty.
Because of that, it's conceivable for the Bills to take a quarterback and groom him to take over for Taylor in 2018, in the event that the veteran flops this season. It's not likely to happen, and it's probably just a way for the Bills to stir up trade interest for the 10th overall pick.