Buffalo Bills: Scouting the 2017 NFL Draft for a Safety
Daniel Hahn/FanSided via BuffaLowDown

Fansided
With the NFL Draft quickly approaching, we will be examining the safety position and players the Buffalo Bills should be considering.
The safety position for the Buffalo Bills will most definitely be upgraded in this year's NFL Draft. There's plenty of talent, but it might come at a high price.
With the troubles Buffalo had last season at this position, especially with the Aaron Williams' injury, this will be a top priority this offseason.
Current Buffalo Bills' Safeties
Aaron Williams (26 years old, 2 yrs remaining)
Phillip Thomas (26 years old, 1 yr remaining)
Corey Graham (31 years old, 1 yr remaining)
Jonathan Dowling (25 years old, 1 yr remaining)
Colt Anderson (31 years old, 1 yr remaining)
Improvement Need: MAJOR
There is a major need for improvement and depth at safety. Aaron Williams' status is up in the air after facing neck injuries in back to back seasons. Although he has expressed interest in another return, Williams' health is top priority.
Corey Graham is the only other safety on the roster with consistent starting experience and he turns 32 in July. Hence, the Buffalo Bills need to address the safety position if they want to improve the defense in 2017.
There is a clear lack of depth on the roster and safety is crucial for run support, covering tight ends and backs, and providing help downfield. As a result, safety might be the most urgent need on defense.
Now let's take a look at how the Bills could improve the Safety positions in the draft.
Malik Hooker – Ohio State
Free Safety
Sophomore (RS)
2016 Statistics: 74 tackles, 0.5 sacks, 7 INTs, and 3 TDs
Hooker had a phenomenal season in 2016. He recorded 74 tackles and 7 interceptions, returning 3 for touchdowns. Hooker seems to be the clear #1 prospect for safety in the draft. If he is still available at the 10th pick, it would be hard for the Buffalo Bills to pass him up.
Hooker has the total package and can do everything that is needed at the safety position. As a result, he should be a day 1 starter in the NFL.
One downside to Malik Hooker is the surgery he will be having that will keep him out of the scouting combine. As stated by NBC Sports:
According to Matt Miller of Bleacher Report, Ohio State safety Malik Hooker had surgeries (plural) to repair a torn labrum and a hernia Tuesday, and won't be ready to work out for scouts in early March.
Hooker's noted weaknesses suggest finishing tackles and being vulnerable to misdirection and play fakes.
If Hooker isn't available, let's look at who else could be in play for the Buffalo Bills.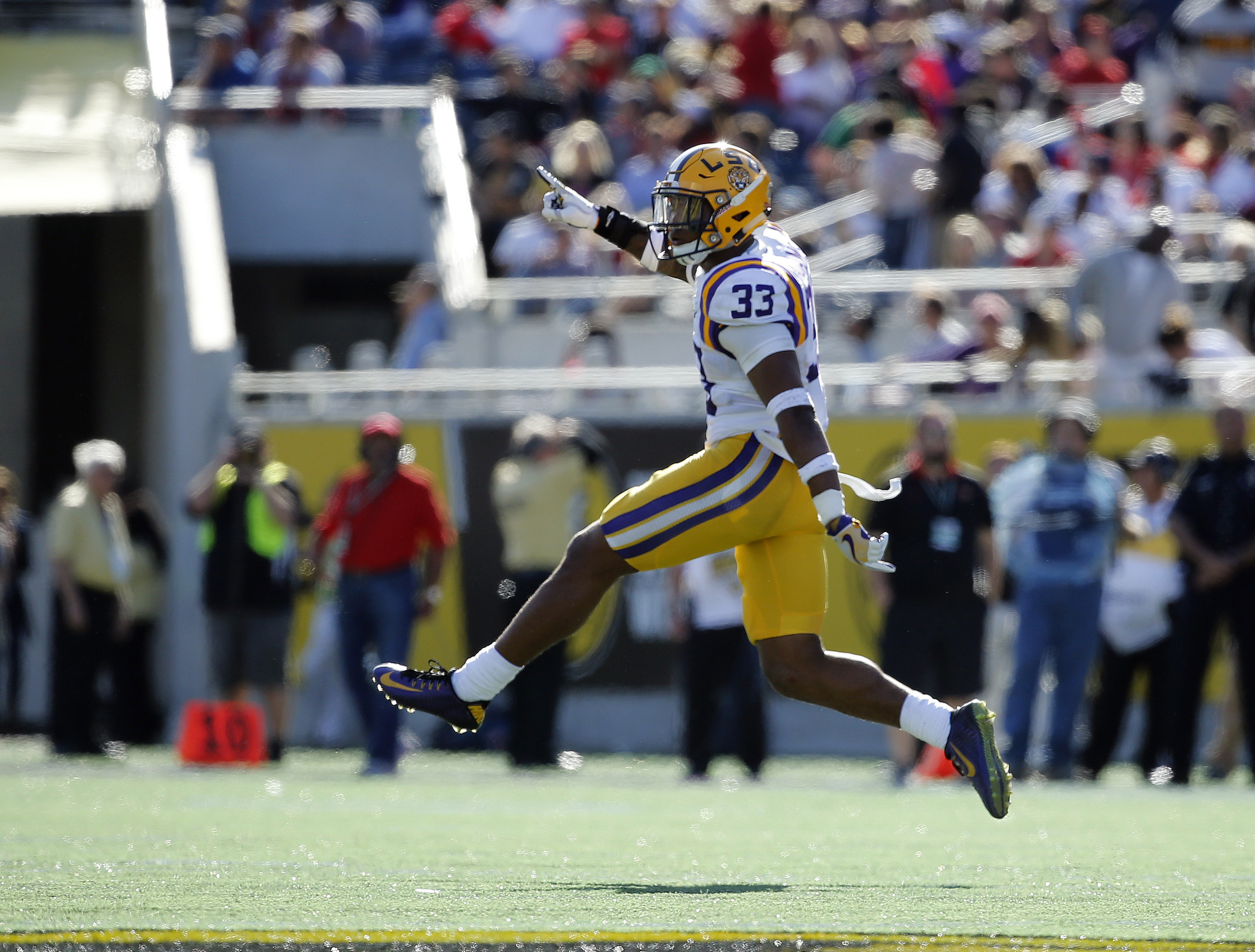 Jamal Adams – Louisiana State
Strong Safety
Junior
2016 Statistics: 76 tackles, 1 sack, 1 INT
Jamal Adams is another first round prospect due to his experience and production on a top SEC defense. Adams recorded 76 tackles, 4 passes defended and 1 interception. It has been said Adams took a step back from his 2015 season, but he came on strong down the stretch in 2016.
Adams is known for reading the quarterback and being able to break on the ball to make big plays. Furthermore, Adams is known for being a hitter and strong tackler.
Here's what Mel Kiper had to say about Jamal Adams:
Jamal Adams is an outstanding player. He can do anything you want: cover on the back end as a centerfielder, come up in the box, tackles well and he works hard. He's going to be a premier player. Chicago (picking No. 3) could certainly use a player of his ability. He's going to go very high."
His suggested weaknesses include losing sight of the ball in the air and misreading the quarterback in scrambling situations. Those suggested weaknesses were hard to find according to scouts.
And then there is the most intriguing prospect at safety.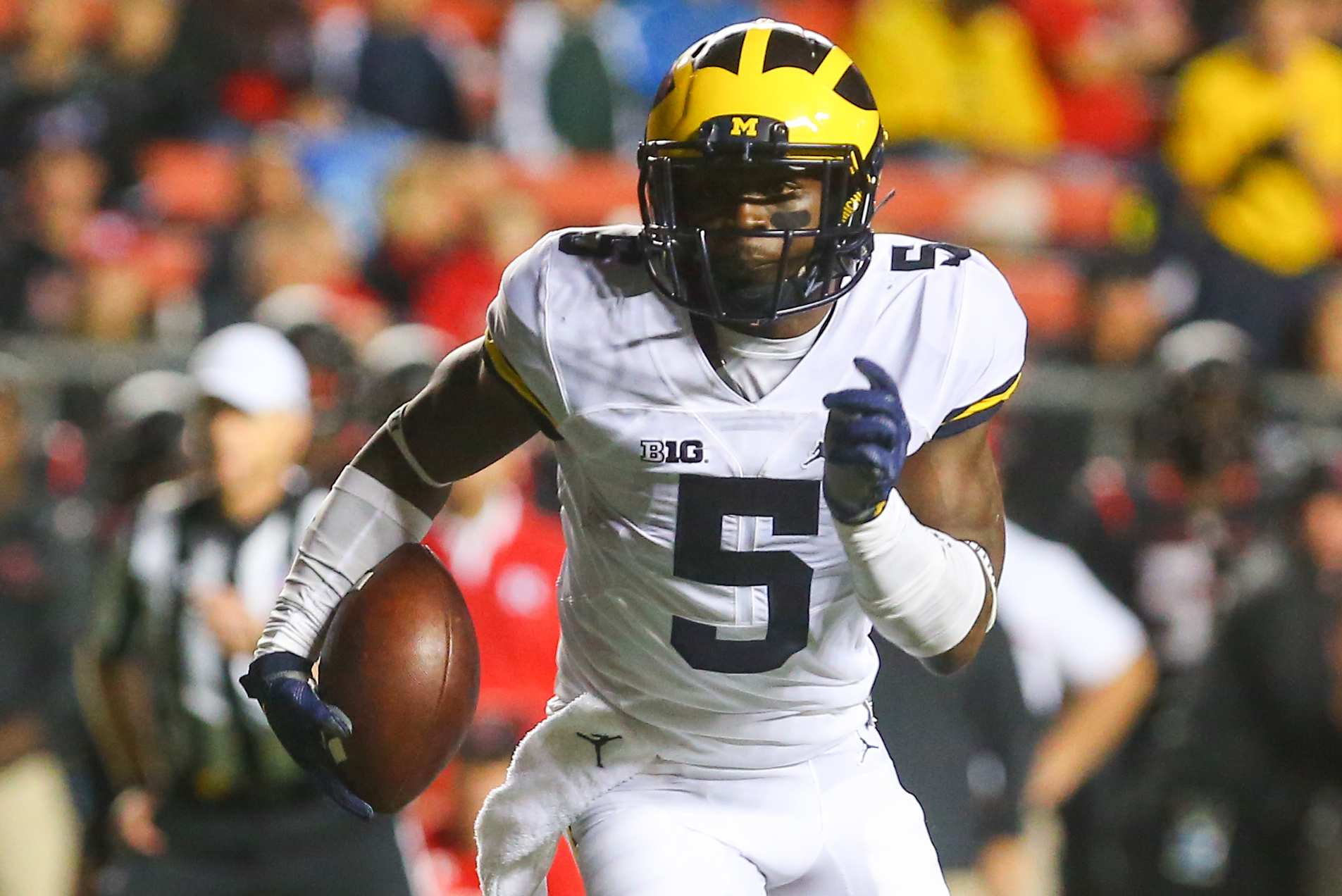 Jabrill Peppers – Michigan
Safety/Linebacker
Junior
2016 Statistics : 75 tackles, 4 sacks, 1 FF, 1 INT
Jabrill Peppers is a great athlete who has excelled at multiple positions on defense, offense and special teams.
He is known to be strong in run support and versatile in different types of coverage. Peppers was a true spark for Michigan down the stretch.
Mel Kiper stressed that Peppers won't be a good fit for every team:
"There is a role in certain defenses with Peppers that won't be (there) with others. Some players everybody is either going to like or not, but this is a case where some will, some won't. He's not going to fit what everybody does, and they won't be able to creatively find a way to maximize all that talent."
Suggested weaknesses are having a slow reaction time leading to separation from receivers.
It is unclear what position he will favor in the NFL, but I'm sure that will depend on which team ends up drafting him. If the Buffalo Bills decide to select him, he would most likely try his hand at safety.
If you could draft a safety in the NFL Draft for the Buffalo Bills, who would you pick and when would you do it? Leave your comments below!
This article originally appeared on